Unfortunately, there are certain ingredients found in dog food that just doesn't sit well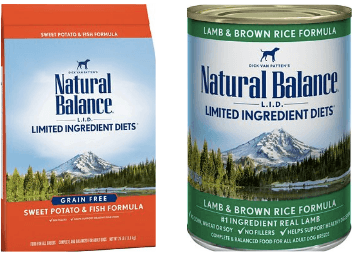 with our four-legged companions. These ingredients may cause such things as itchy skin, hot spots, food sensitivities or food intolerances, and diarrhea to name a few.
As a result of this, dog food companies began to produce recipes with limited ingredient diets (LID.) These companies had the belief that eliminating specific ingredients within their recipes, would be a huge benefit to those dogs suffering from these nagging health issues. One of these brands on the market is known as the Natural Balance Limited Ingredient Dog Food.
Who Makes The Natural Balance LID Product?
The company was actually founded by Dick Van Patten, (Eight Is Enough Sitcom) in 1989. According to Wikipedia, Mr. Van Patten enjoyed playing tennis at this time, and often played with a veterinarian.
His tennis partner and veterinarian, would suggest which type of pet food would be beneficial to our canines. The vet's answer was based on what dog food recipes shouldn't contain which included the following:
Wheat
Corn
Fillers
Soy
By-products
In 2015, the company was purchased by the J.M. Smucker Company and remains the owner today. The company's headquarters is located in California and markets its recipes as "the finest food you can buy for your pet." The company manufacturers both the dry and canned recipes.
Limited Ingredient Dog Food … What Is It?
This type of recipe is intended for those pets who may encounter one or a combination we discussed at the beginning of this article. Food sensitivities, intolerances, digestive issues are just a few of these symptoms that can be stressful.
So, what is limited ingredient dog food? Depends on who you ask.  Dog food companies may use a variety of answers to this question, and may be defined by veterinarians in another way. The short answer to this question is that limited ingredient dog food is just that, ingredients that are limited in the production of pet food.
Let's take a look at an example that may clarify this point: Let's say that your dog is showing signs of a food sensitivity or intolerance (hot spots, itching, shedding, diarrhea, etc.) which is concerning to you as a dog owner. What do we do?
Does Your Dog Need A Limited Ingredient Diet?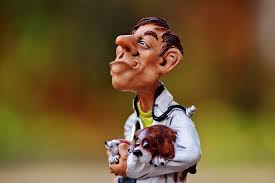 Well, in my opinion, the first step is to get your pet to the veterinarian to determine what is going on. Your vet will most likely run some tests and a food trial to get at the core of the problem. Let's assume your vet has determined that your pet is indeed allergic to a specific ingredient or ingredients found in their dog food.
Let's assume once again that this ingredient is a popular protein source known as 'chicken.' This is where our limited ingredient dog food companies come into play. They will manufacture recipes that are free of 'chicken' and use other protein sources such as lamb or duck.
Make sense? In reality, the majority of limited ingredient dog foods will still contain a high number of various ingredients, so be sure to read the label to ensure the 'bad' ingredient is not contained within the formula. So, what about Natural Balance Limited Ingredient Dog Food? Let's take a closer look:
Is Natural Balance Limited Ingredient A Good Dog Food?
Just like other dog food products, you will find that some dog owners are quite happy with the results, and others, not so much. When you take a look at some of the Natural Balance Limited Ingredient Dog Food Reviews, you will find a mixed bag of reviews.
So, to answer the question above, once again, it will depend on who ask. The company's (Natural Balance) belief is that they indeed manufacture and produce a quality product and base this belief on the following elements regarding their limited ingredient dog food.
Limited animal protein sources
Helps support a healthy digestion
No artificial flavors or colors
Complete and balanced nutrition for adult dogs
High fiber content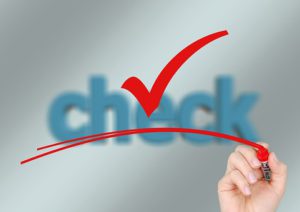 Natural Balance dog food is formulated by a number of professionals, including animal nutritionists, board-certified veterinarians, pet feeding analysts, design engineers and research scientists. In addition, the company is diligent when it comes to safety, testing every batch of food for toxins as well as using a state of the art laboratory to make sure their products are safe.
A premium dog food, Natural Balance prides itself on meeting the nutritional needs of pets worldwide, and is formulated to meet the nutritional levels that are established by the AAFCO (Association of American Feed Control Officials.) They make this claim in part of the fresh, wholesome, and natural ingredients used in their formulas.
What Are The Ingredients In Natural Balance Limited Ingredient Dog Food?
The best way to answer this question is to simply display the ingredient list from one of the Natural Balance Limited Ingredient recipes. For this example, I selected the Natural Balance Limited Ingredient Diets Lamb & Brown Rice. Below you will find the complete ingredient list:
Lamb, Brown Rice, Lamb Meal, Brewers Rice, Rice Bran, Brewers Dried Yeast, Sunflower Oil (Preserved with Mixed Tocopherols), Natural Flavor, Potassium Chloride, Salt, Choline Chloride, DL-Methionine, Taurine, Vitamins (Vitamin E Supplement, Niacin Supplement, D-calcium Pantothenate, Vitamin A Supplement, Riboflavin Supplement, Thiamine Mononitrate, Vitamin D3 Supplement, Pyridoxine Hydrochloride, Folic Acid, Biotin, Vitamin B12 Supplement), Minerals (Zinc Proteinate, Zinc Sulfate, Ferrous Sulfate, Iron Proteinate, Copper Sulfate, Copper Proteinate, Manganese Sulfate, Manganese Proteinate, Sodium Selenite, Calcium Iodate), Rosemary Extract, Green Tea Extract, Spearmint Extract.
As you can see, the first ingredient listed in this recipe is lamb. Lamb serves the role as a healthy protein, and one you may consider if you find that chicken may be causing issues with your pet's digestive system. Brown rice, the second ingredient listed, is an excellent source of such things as vitamins, minerals and carbohydrates.
Amino acids are included within this recipe as well, helping to build and maintain your dog's muscle structure. As you can tell from the list of ingredients, you will find no soy, wheat, corn, pea or chicken.
Natural Balance Limited Ingredient Dog Food Reviews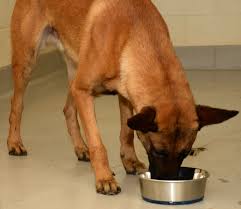 As I mentioned earlier, when it comes to a Natural Balance Limited Ingredient Dog Food Review, you are going to find a mixed bag of results. Some dog owners are overjoyed with the results of this dog food brand, while others are not so pleased.
Let me give you one example of dog owners who have placed reviews on the Natural Balance L.I.D. Limited Ingredients Sweet Potato and Fish Recipe. Here you go:
Amazing great quality dog food
By Murphey on Jun 13, 2020
I have an English Bulldog- should I say more LOL. He has of course allergies to almost everything, this amazing food has solved most of his problems. And he really loves it. It may seem pricey but well worth every penny, he eats it all and looks for more. No fishy smell and his coat is great.
Causes Foul-Smelling Feces
By blondeaccountant on Nov 14, 2019
I have a lab and a Golden. This food worked well going down. My dogs liked the taste just fine. BUT it causes the most foul-smelling feces odor. Extremely strong and extremely disgusting. I absolutely have to switch to another brand to avoid this odor in the future. YUCK!
As you can see, two totally different perspectives on the same recipe. Dog Food Advisor, a well respected reviewer of various dog food products, gives the Natural Balance Limited Ingredient Dry Dog Food a 3.5 out of 5 stars. The canned or wet forms of this brand was given a 3 out of 5 stars by Dog Food Advisor.
Look, every dog food company likes to make the claim that their recipes are the very best. Don't be fooled by the fancy packaging or the advertisements you may see on TV. Take the time to do your own research, carry on a dialogue with your veterinarian, and read what others have to say. Doing these things, will hopefully bring you much closer in finding the best limited ingredient dog food for your four-legged companion.
What Type Of Recipes Does Natural Balance L.I.D. Offer To Dog Owners?
The Natural Balance Company actually offers over twenty dry recipes in the Limited Ingredient form. They make available to dog owners a number of flavors including such things as Chicken, Salmon, Duck, Venison, Lamb, Turkey and Bison. Dog owners will also have a choice in deciding grain-free to grain type recipes.
In addition, you can find recipes for small and large breeds as well as a puppy formula.
The company produces a number of canned limited ingredients as well and offers various flavors. These flavors include Duck, Venison, Chicken, White Fish and Buffalo to name a few. Just like the dry recipes, the canned forms include a variety of vegetables that pets seem to enjoy.
Conclusion
Is Natural Balance Limited Ingredient dog food the right choice for your dog? Hopefully, this article has given you a much better idea on the way to answer this question. You now have a pretty good idea who makes Natural Balance Limited Ingredient Pet Foods, which dogs would benefit from these recipes, and what others are saying about this product.
Natural Balance uses limited protein sources in their formulas to help those dogs who may be suffering from food sensitivities or intolerances. I would advise that you always consult with your veterinarian to determine if your pet is suffering from these issues before jumping in to the limited ingredient dog food arena.
Whether you are looking for the Natural Balance Limited dry formulas or the canned, you can find them by clicking on the links below. Thank you for visiting my site, and feel free to leave a comment below. To your health, and the health of your pet!
When you buy something from this website, I may receive an affiliate commission from Chewy.com. These are my opinions and are not representative of the companies that create these products. My reviews are based on my own personal experiences and research. I never create false reviews in order to receive a commission. My intention is to provide you with information so you can make decisions to which products may best suit your and your pet needs.


Disclaimer
For those unfamiliar with dog food grain-free recipes, there has and is a controversy taking place as I write this article. The FDA has made public that it has launched an investigation between a possible connection between the grain-free diet and heart disease within dogs. For further information, the American Kennel Club has provided further details. Click here.
Disclaimer
The purpose of this site and articles are intended to provide a source of entertainment and information. As a dog owner and dog lover myself, I enjoy researching dog food products on the market to provide you with helpful insights. I am not a veterinarian nor an animal nutritionist, just a dog owner who wants to provide a healthy lifestyle to their pet. I use my research to express an opinion which may or may not be one you agree with.
eathealthydoggy.com assumes no responsibility or liability for the use or misuse of what's written on this site. You should always consult with a veterinarian if you should have questions regarding your dog's diet or overall health.