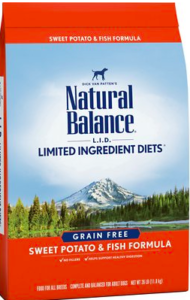 There are a number of dog owners throughout the world that have chosen the Natural Balance brand in the feeding of their furry companions. Is this a good choice? In this article, we are going to take a look at 10 questions most commonly asked by pet owners regarding Natural Balance Dog Food. Let's take a look.
eathealthydoggy.com receives a small commission if you travel to the vendor website via affiliate links I provide, and make a purchase of one or more of my recommended products. The pricing or value of your product will not be affected whatsoever by doing so. 
 Is Natural Balance Dog Food Made In The USA?
Yes, the Natural Balance Dog Food is made in Burbank, California. The major sources of ingredients that are used to produce these recipes come from the United States and Canada. With that said, the company does resource a few of their ingredients from other countries throughout the world.
 What Does Natural Balance Dog Food Offer?
The company offers a wide range of formulas and recipes (Dry and Wet) that specifically target the needs of your pet. As a result, the recipes are labeled as 'Special Categories' and are formulated with these specific needs in mind.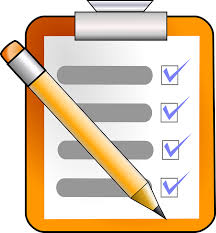 Let's take a look at a few of these below:
 Is Natural Balance Dog Food Safe?
Because the company uses only fresh and quality ingredients, it is easy to assume that this brand of dog food is indeed safe. Furthermore, each and every batch of food is tested at a certified reference laboratory before it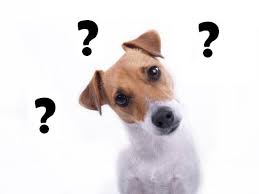 leaves the door. In a nutshell, 9 separate tests are administered on each and every batch to ensure safety.
If you are wondering about recalls, there have been a total of 5 recalls of the Natural Balance Dog Food. The latest occurred in 2012 doe to possible salmonella contamination. The products recalled included:
Natural Balance Sweet Potato & Venison Dog Food
Natural Balance Lamb Meal & Brown Rice Dog Food
Natural Balance Sweet Potato & Bison Dog Food
Natural Balance Vegetarian Dog Food
Natural Balance Lamb Meal & Brown Rice Dog Large Breed Bites
Natural Balance did state that none of these products when tested were contaminated but did recall these products as precaution. No recalls have been issued since 2012.
 Which Natural Balance Dog Food To Buy?
The answer to this question would obviously depend on your needs. Natural Balance offers a formula for every stage of your dog's life, puppy to senior. Do you prefer dry or canned food? The brand offers both as well as rolls. As mentioned earlier, the company offers a wide variety that are labeled under 'Special Categories' in multiple flavors.
In addition, you can further target your search by the size of your pet. Small dog (Less than 20 pounds), Medium sized (21 to 69 pounds), and Large (Over 70 pounds.) Formulas are available for each. Recipes are also available for your pet suffering from food allergies, sensitivities, obesity, and other issues that may cause discomfort to your pet. These recipes are known as Limited Ingredient recipes which we will discuss now.
Limited Ingredient Diets
As we just mentioned, the limited ingredient diets (LID) are designed for those pets who may be suffering from food allergies and/or digestive issues. By limiting the number of ingredients within your pet's diet may help to eliminate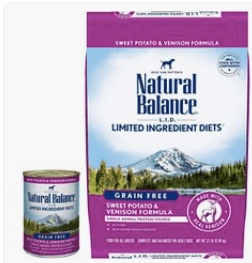 these specific issues. 
Most, but not all LID recipes will contain one protein source and a single source of a carbohydrate. Veterinarians often suggest this type of recipe to help in identifying which ingredient may be causing your pet's discomfort. It should be noted that pet food companies have their own idea or definition of the Limited Ingredient Diets which varies from one company to the next.
What About Natural Balance Limited Ingredient Dog Food?
With all of these companies producing these limited ingredient recipes, Natural Balance has their own as well. They offer a number of LID formulas that allow dog owners a choice. These recipes will provide benefits to your pooch including:
A limited source of protein
Will help in providing a healthy coat and skin
Supports a healthy digestion
Promotes an overall well-being 
These limited ingredient recipes are available in both the dry and wet forms with a number of flavors. Take a look at these recipes by clicking HERE.
 Can Puppies Eat Natural Balance Dog Food?
Absolutely. The company offers a a few formulas to meet the needs of that sweet bundle of joy including the Puppy Potato and Duck, Original Ultra Whole Body Health Puppy Formula, Limited Ingredient Diets Lamb & Brown Rice Formula and a canned recipe which is the Original Ultra Whole Body Health Puppy Formula. 
The formulas are produced with limited ingredients, and comes with smaller kibbles for an easy chew. Highly digestible and ideal for those pups with food sensitivities. You can find these formulas in a number of meat flavors as well.
 What are Natural Balance Dog Food Prices?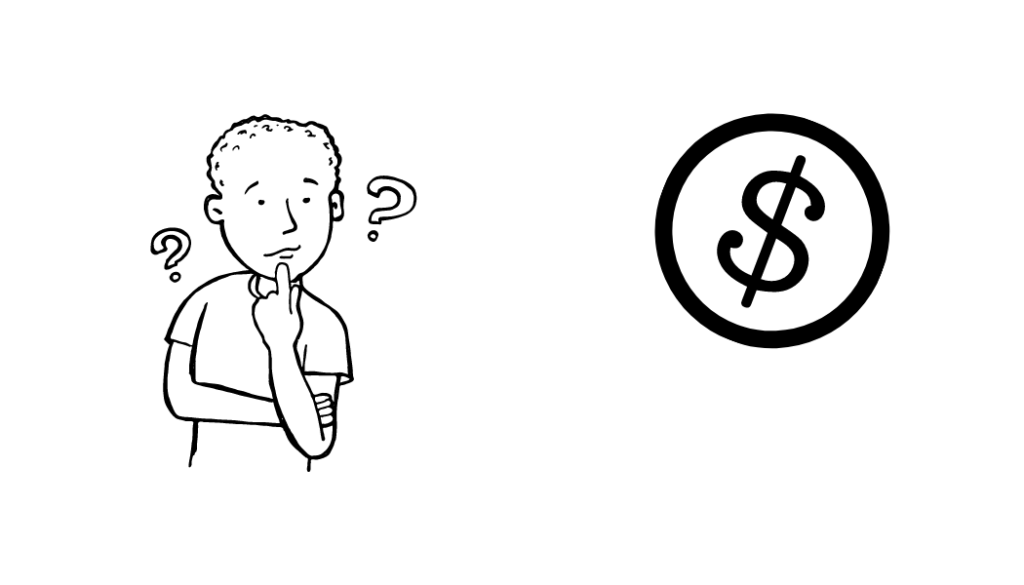 Once again, the price of these formulas will depend on a number of factors. Obviously, you will pay more based on the particular size and whether or not you are choosing dry or wet. I do believe you will find the prices to be at a fair price when compared to similar brands. 
 Is Natural Balance Dog Food Human Grade?
Yes, for a number of reasons. First of all, the company only uses meat that is USDA approved, which should indicate that pet owners are receiving a quality ingredient. Additionally, those recipes that include grains are certified and free from genetically modified organisms. Finally, the formulas are free of potentially harmful ingredients including wheat, corn, soy , fillers and by-products. 
 What Is The Natural Balance Dry Dog Food Feeding Guide? (Adult)
Here is a feeding guide that is recommended but I would advise you to check with your local veterinarian before you begin the feeding process. Your vet, after observation with your pet, should be able to give you specific feeding instructions based on age, breed, size and other factors that may influence the feeding process.
Below are the feeding guidelines based on weight. Keep in mind, that this a basic guideline and should only be considered with the help or advice of a vet or a pet nutritionist: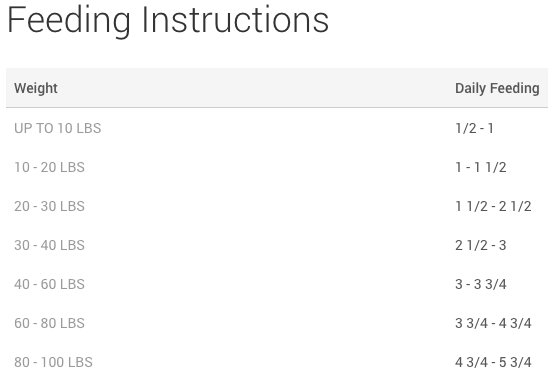 What Does Natural Balance Test In Their Foods?
It seems the company has made extensive efforts in their testing to be sure our pets are receiving a healthy,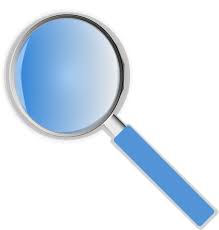 nutritious diet. The company takes this process very seriously, and actually tests a total of 9 items in a certified laboratory by respected microbiologists and chemists. Here are those 9 items below:
Aflatoxin
Cyanuric Acid
Vomitoxin
Shiga Toxin Producing Coli
Fumonisin
Melamine
Ochratoxin
Salmonella
Zearalenone
These are all items that can cause harm to our pets and the company seems to have a real passion to only produce quality and healthy formulas.
 What Do The Reviews For Natural Balance Dog Food State?
In researching what customers had to say about Natural Balance Dog Food, it was quickly apparent to me, that the majority of dog owners were satisfied. To illustrate this further, I went to the Chewy.com website where a number of reviews were posted for a number of products with this label.
I chose the Limited Ingredient Chicken & Sweet Potato in researching the pros and cons of this product. Right away, I could see that this specific formula received a four and a half star out of five stars. This review included a total of 534 reviews which represents a pretty good sample. Here is a closer look at what my research found:

As you can see, this particular product fared quite well with dog owners. You can find the entire review as well as comments (reviews) by clicking here.  The majority of these reviews stated that they were happy with the results of this recipe, feeling confident that this was indeed a healthy food source. Here is some additional information regarding the L.I.D. product that you can view in this short video:

These same type of reviews (positive) can be seen for the majority, if not all, of the Natural Balance products. This is not to say that all dog owners were pleased with this brand of dog food, but these reviews are rare. 
Final Word
I certainly hope that the information presented above has given you some insight as it it pertains to the Natural Balance Dog Food Brand. We have looked at 10 questions and answered each one of these questions in detail. 
To many dog owners, this specific brand of dog food has become a house hold name. These pet owners are confident in the recipes and ingredients contained in these formulas as the reviews we mentioned above are representative of these feelings. If you should have further questions, please leave a comment below and I will get back to you. Thanks for visiting!
Disclaimer
For those unfamiliar with dog food grain-free recipes, there has and is a controversy taking place as I write this article. The FDA has made public that it has launched an investigation between a possible connection between the grain-free diet and heart disease within dogs. For further information, the American Kennel Club has provided further details. Click here.
Disclaimer
The purpose of this site and articles are intended to provide a source of entertainment and information. As a dog owner and dog lover myself, I enjoy researching dog food products on the market to provide you with helpful insights. I am not a veterinarian nor an animal nutritionist, just a dog owner who wants to provide a healthy lifestyle to their pet. I use my research to express an opinion which may or may not be one you agree with.