Is Natural Balance Dog Food Good Or Bad? 9 Questions With Answers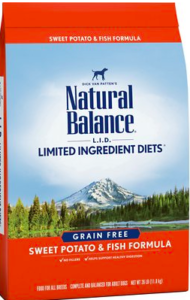 There are a number of dog owners throughout the world that have chosen the Natural Balance brand in the feeding of their furry companions. Is this a good choice? In this article, we are going to take a look at 10 questions most commonly asked by pet owners regarding Natural Balance Dog Food. Let's take a look.
1.) Is Natural Balance Dog Food Made In The USA?
Yes, the Natural Balance Dog Food is made in Burbank, California. The major sources of ingredients that are used to produce these recipes come from the United States and Canada. With that said, the company does resource a few of their ingredients from other countries throughout the world.
2.) What Does Natural Balance Dog Food Offer?
The company offers a wide range of formulas and recipes (Dry and Wet) that specifically target the needs of your pet. The recipes are labeled as 'Special Categories' and are formulated with these specific needs in mind.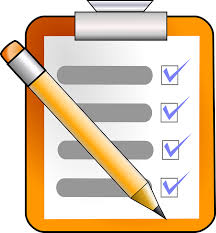 Let's take a look at a few of these below:
3.) Is Natural Balance Dog Food Safe?
Because the company uses only fresh and quality ingredients, it is easy to assume that this brand of dog food is indeed safe. In addition, each and every batch of food is tested at a certified reference laboratory before it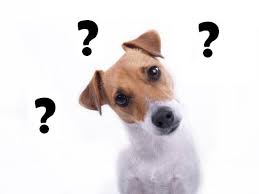 leaves the door. In a nutshell, 9 separate tests are administered on each and every batch to ensure safety.
If you are wondering about recalls, there have been a total of 5 recalls of the Natural Balance Dog Food. The latest occurred in 2012 doe to possible salmonella contamination. The products recalled included:
Natural Balance Sweet Potato & Venison Dog Food
Natural Balance Lamb Meal & Brown Rice Dog Food
Natural Balance Sweet Potato & Bison Dog Food
Natural Balance Vegetarian Dog Food
Natural Balance Lamb Meal & Brown Rice Dog Large Breed Bites
Natural Balance did state that none of these products when tested, were contaminated but did recall these products as precaution. No recalls have been issued since 2012.
4.) Which Natural Balance Dog Food To Buy?
The answer to this question would obviously depend on your needs. Natural Balance offers a formula for every stage of your dog's life, puppy to senior. Do you prefer dry or canned food? The brand offers both as well as rolls. As mentioned earlier, the company offers a wide variety that are labeled under 'Special Categories' in multiple flavors.
In addition, you can further target your search by the size of your pet. Small dog (Less than 20 pounds), Medium sized (21 to 69 pounds), and Large (Over 70 pounds.) Formulas are available for each. Recipes are also available for your pet suffering from food allergies, sensitivities, obesity, and other issues that may cause discomfort to your pet.
5.) Can Puppies Eat Natural Balance Dog Food?
Absolutely. The company offers a a few formulas to meet the needs of that sweet bundle of joy including the Puppy Potato and Duck, Original Ultra Whole Body Health Puppy Formula, Limited Ingredient Diets Lamb & Brown Rice Formula and a canned recipe which is the Original Ultra Whole Body Health Puppy Formula. 
The formulas are produced with limited ingredients, and comes with smaller kibbles for an easy chew. Highly digestible and ideal for those pups with food sensitivities. You can find these formulas in a number of meat flavors as well.
6.) What are Natural Balance Dog Food Prices?
Once again, the price of these formulas will depend on a number of factors. Obviously, you will pay more based on the particular size and whether or not you are choosing dry or wet. For your convenience, I have listed some prices below to give you a better understanding of what you will pay:
7.) Is Natural Balance Dog Food Human Grade?
Yes, for a number of reasons. First of all, the company only uses meat that is USDA approved, which should indicate that pet owners are receiving a quality ingredient. Additionally, those recipes that include grains are certified and free from genetically modified organisms. Finally, the formulas are free of potentially harmful ingredients including wheat, corn, soy , fillers and by-products. 
8.) What Is The Natural Balance Dry Dog Food Feeding Guide? (Adult)
There is a feeding guide that is recommended but I would advise you to check with your local veterinarian before you begin the feeding process. Your vet, after observation with your pet, should be able to give you specific feeding instructions based on age, breed, size and other factors that may influence the feeding process.
Below are the feeding guidelines based on weight. Keep in mind, that this a basic guideline and should only be considered with the help or advice of a vet or a pet nutritionist: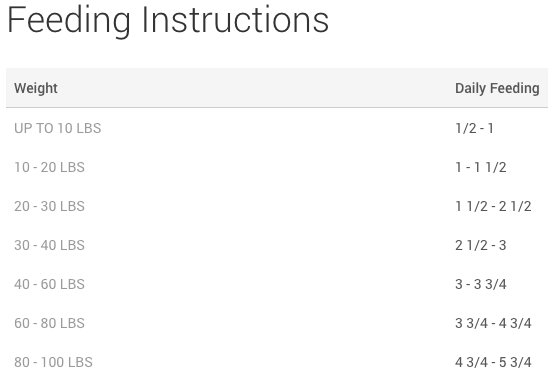 9.) What Does Natural Balance Test In Their Foods?
It seems the company has made extensive efforts in their testing to be sure our pets are receiving a healthy, nutritious diet. The company takes this process very seriously, and actually tests a total of 9 items in a certified laboratory by respected microbiologists and chemists. Here are those 9 items below:
Aflatoxin
Cyanuric Acid
Vomitoxin
Shiga Toxin Producing Coli
Fumonisin
Melamine
Ochratoxin
Salmonella
Zearalenone
These are all items that can cause harm to our pets and the company seems to have a real passion to only produce quality and healthy formulas.
I certainly hope that the information presented above and the answer to these 10 questions have given you some further insight into the Natural Balance Dog Food Brand. If you should have further questions, please leave a comment below and I will get back to you. Thanks for visiting!