Oh, our gorgeous puppies! Is there anything more precious? We all want them to live a long, active and healthy life and getting them started on a nutritious diet is essential. What is the best dog food for puppies? In this article, I will offer up some suggestions to answer this question, as well as insight to what to look for in your choice of food. Let's get started.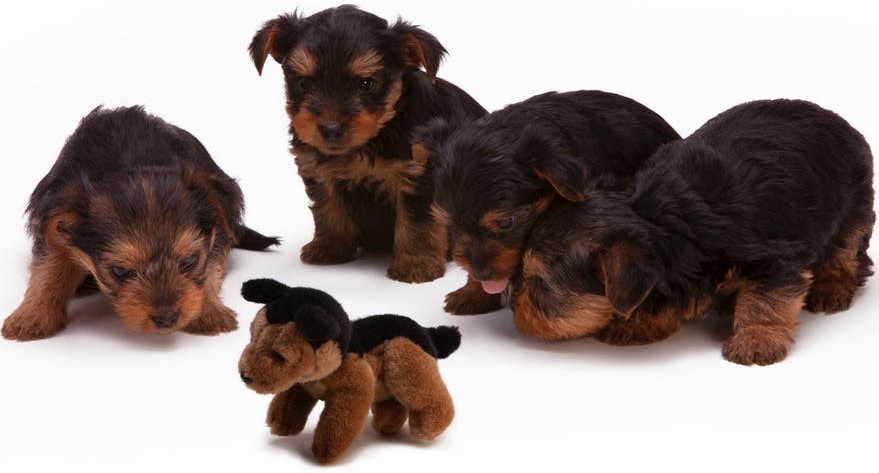 The best dog food is the one that is most suited for your particular puppy. Dog food for puppies generally should be a low-fat, high-fiber one. Puppies less than a year old need food that provides extra protein, calcium, and iron to help growth and development. Healthy dog foods for puppies are generally only available at pet shops and online, and not at the local grocery store. Be careful where you select your puppy food as grocery store dog food can be inferior in quality and may not contain all the nutrition your puppy needs.
Puppy Food … Keep This In, Keep This Out!
Avoid foods that include byproducts and meal. Quality food for your puppies should be made from human-grade ingredients such as meat, vegetables, and other healthy nutrients. Lots of fillers as the primary ingredients is something to be avoided as these are items that have less or no nutritional benefit. It is imperative that you read the labels to ensure your puppy is getting a healthy, wholesome diet. Your food should contain the following:
Quality based protein (Chicken, Lamb, Salmon)
Carbohydrates (Rice, Oats, Oatmeal)
Natural fat (Plants)
Essential vitamins (A,C,E, calcium, Omega 3, Omega 6)
The importance of the above listed ingredients should not be overlooked, so make sure the label on the back of your puppy food contains these. If you are wondering which ingredients serve no nutritional value to your pup and should be avoided, I got you covered. Here they are below:
Meat by-products (Meat may come from an unknown source, stay away from it!)
Unhealthy carbohydrates (Abundance of wheat, corn, serves little nutritional value)
Artificial coloring or flavors
Harmful chemicals (Pesticides)
Dry or Wet? What To Choose …
In making this decision, you should be aware of the advantages and disadvantages of both. The dry formula serves an advantage to your puppy in a number of ways. First of all, many veterinarians and nutritionists recommend a dry recipe for your puppy, as it helps in oral hygiene. The dry food kibble will be crunched by your pup, which in turn will cause friction which is beneficial to your pup's teeth and gums. Serving dry food to your pet is also less expensive that canned food, and convenient in the feeding process. Filling your pup's bowl in the morning and leaving it there for the day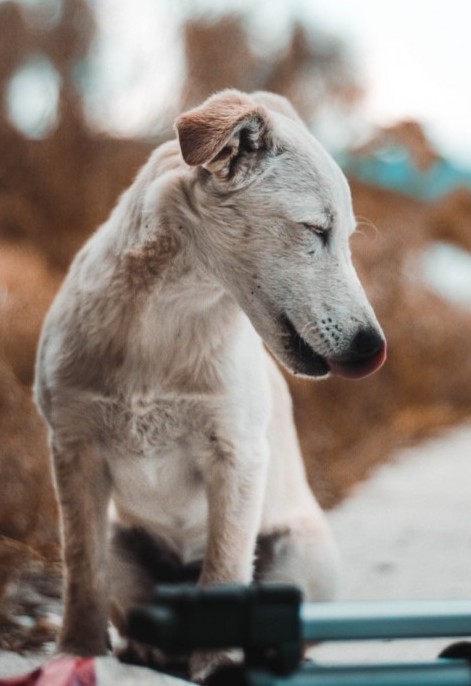 presents little effort on your part. A disadvantage relates to the age of your pup. If they have just stopped or in the process of weaning, swallowing a kibble contained in dry food may be a struggle at first. Many pet owners will all warm water to the kibble to alleviate this concern.
Wet or canned puppy food also has some advantages. One major advantage is the amount of water that is contained within a canned food, which is more important if you see that your pup is not drinking a lot. Another advantage is the aroma itself, as even a finicky eater will find it hard to resist. Canned food will also have a higher quantity of protein compared to most dry food. Disadvantages include the shelf life of canned food, as once it is opened it should be used in a timely manner. Canned food can also be messy, especially for those pups who tend to get excited at dinner time.
Feeding needs vary greatly depending on your dog's breed and activity level, and serving size guidelines are merely a good jumping-off point. A dog that spends all day running around in the yard will obviously need more food than a sedentary dog. Feeding guidelines are very broad, to say the least. At a minimum, they should include instruction like, "Feed your dog x cups per y pounds." But keep in mind that these instructions are very rough estimates. It is also important to find out which type of food your pup has been eating before you bring him/her home. Slowly incorporate your choice of food with that of the former food, Start off with 80% former to 10% new and slowly decrease the percentage of former with the new product. I have a few healthy choices for you below:
Wellness Comple Health Puppy (Dry)
Natural Balance Puppy Formula (Dry)
Taste Of The Wild Grain-Free Dry Dog Food For Puppy
Wellness Puppy (Wet)
Chicken Soup For The Soul Puppy (Wet)
Ultra Puppy (Wet)
Wellness Complete Health Puppy (Dry)
Recipe includes deboned chicken, oatmeal and salmon. Tiny bite kibbles for pup's small mouth. Added DHA for healthy brain and eye development. Flaxseed nourishes the coat and keeps skin clean. For A Great Price,  Click Amazon.com.
Natural Balance Puppy Formula (Dry)
Recipe contains chicken, brown rice, and duck meal with an optimal balance of premium proteins & key nutrients created by Natural Balance's expert nutritionists. For A Great Price,  Click Amazon.com
Taste Of The Wild Grain-Free Dry Dog Food For Puppy
Recipe consists of real roasted meat and a blend of protein sources, with vegetables and fruits. Vegetables and fruits deliver antioxidants to help support a healthy lifestyle. Grain-free formula provides digestible energy and excellent nutrition. For A Great Price,  Click Amazon.com.
Wellness Puppy (Wet)
Recipe contains only all natural, premium ingredients. Delicious pate made with quality proteins, including premium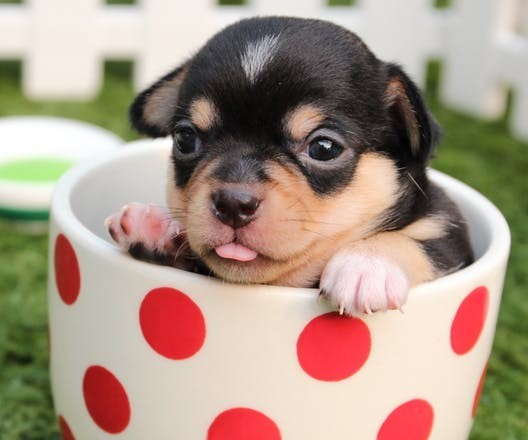 chicken and salmon, with DHA for healthy brain and eye development. For further details, click Amazon.com.
Chicken Soup For The Soul Puppy (Wet)
Quality ingredients including real chicken, turkey and salmon with wholesome fruits and vegetables. Slow cooked to lock in all of the natural goodness and flavor without losing any of the nutrients. Antioxidants to promote a healthy immune system and overall health. For A Great Price,  Click Amazon.com.
Ultra Puppy (Wet)
Protein sources from chicken, lamb, salmon and high quality ingredients to ensure optimal amino acid levels. Formulated with optimal calcium levels to help build strong teeth and bones for growing puppies. For further details, click Amazon.com.
In Conclusion
I hope this article has been beneficial to you in your search for your new puppy. We, as dog lovers, want the best for our pups and providing a healthy, nutritional diet is a great place to start. The products mentioned above are quality, reliable brands so make sure to take a good look at all of these. I truly believe if you follow the guidelines mentioned throughout the article, you and your puppy will have long lasting adventure. To the health of your pet!
Just Click On One Of The Products Listed Above And Get Your Puppy Started On A Healthy, Nutritional Diet Today!