Happy with the results that you are seeing with the dog food of your choice? If so, then perhaps this article isn't for you. For those who are unsure about the dog food your pet is consuming, or are hoping to find the healthiest dog food brands available, you will want to continue reading. My goal is to help you with your search and to make this task a little easier.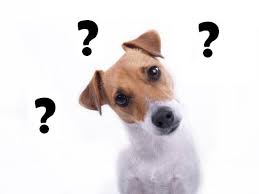 First things first. Are you aware that there are literally thousands upon thousands of pet products on the market today? Companies within the pet food industry spend a great chunk of money in advertising to entice you to buy their product. Just watch a little bit of television and you will most likely see a dog food commercial that makes a whole lot of promises.
It's no wonder that selecting a dog food that best fits the needs of your four-legged companion can become a difficult task. To help you with this endeavor, let's discuss a number of items that I have listed below that you should consider in your search.
Best Dog Foods On The Market … 5 Points To Consider
Before we get into a number of the best dog food brands on the market, there are a number of things, you as a dog owner, should think about before you take out that credit card. For your convenience, I have listed a number of these items below that you should consider in your search for a healthy, nutritional meal. 
1. (The age of your dog, activity and energy level) – No two dogs are alike, so choosing a specific type of food or brand, should be considered. Some dogs who are extremely active during the course of the day will burn up quite a bit of calories. Other dogs who prefer lounging on their favorite bed or couch all  day will require a brand that contains fewer calories. Makes sense, right? In a nutshell, our gorgeous puppies and active dogs will burn more calories than the less active and senior dogs.  
2. (Read and understand the ingredient labels placed on dog food packages)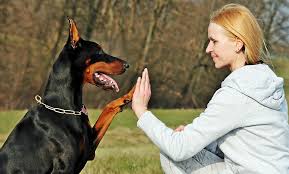 – This is a step that far too many dog owners fail to take seriously (myself included) when considering a healthy choice of dog food. Look, I'm not saying that all those commercials you see on TV are bad or unhealthy products (some I used myself) , but I am suggesting you become familiar with healthy and unhealthy ingredients. Unsure what to look for? Check out this article I recently wrote regarding ingredients found within dog food.
3. (Look for and find the AAFCO (The Association of American Feed Control Officials) statement on the dog food bag or can) – Why is this important? Well, as their website states, "AAFCO establishes the nutritional standards for complete and balanced pet foods, and it is the pet food company's responsibility to formulate their products according to the appropriate AAFCO standard."  If you see this statement, you should feel comfortable in knowing that this product is meeting the nutritional standards set forth by the AAFCO.
4. (Health of your pet) – Does your four-legged companion have some health issues or conditions that you are trying to treat? Those dog owners who are in the possession of obese or chubby animals may look for a product that addresses this issue. Same for those dogs who may have some food allergies or sensitivities to specific ingredients.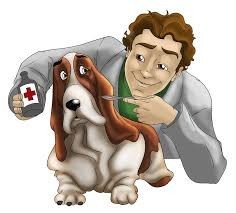 5. (Consult your veterinarian) – Speak with your local vet regarding the type of dog food that would best fit the needs of your pooch. He or she can provide specific advice on which type of diet would benefit the needs of your pooch.
In my opinion, these are the five major areas to consider before you should begin your search in finding one of the healthiest dog food brands. There are a number of great brands on the market today, which I will mention a little bit later. 
Healthiest Dog Food Brands … What To Look For
Okay, with all the dog food brands on the market today, where do you start on your journey in finding the best choice? Step one should be considering the five points mentioned above before you do anything else. 
Once you have completed this task, it's time to move on to finding the best brand of dog food that meets the needs of your pet. To help you, I have given you a number of important items to look for below that will help you in your search. Let's get started! 
The Age of Your Pet
Ingredients
Nutritional Statement
Decide Between Dry (Kibble) or Canned (Wet) Formulas
Research and Compare Ingredients From a Number of Dog Food Brands
Age Of Your Pet
As mentioned earlier, you must consider the age of your pet when choosing a healthy and nutritional dog food. Dog Food Companies are and continue to produce formulas that are specific to the age of your dog. Puppies to Seniors, you now can find recipes and formulas that are designed to meet the nutritional needs of your pooch.
Ingredients
Once you have found a brand of dog food that is formulated to meet the needs of your pet's age, what is contained within this brand of dog food is most important. So what ingredients should you be looking for and which ones should you avoid? Take a look below:
Good Ingredients (Meat) – In my opinion and with research, meat is essential to your dog's diet. It provides a great source of protein that is so very important to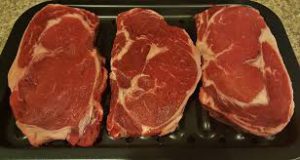 your pet's health. Furthermore, a meat should be listed as the first ingredient on the label you will find on the package or can of dog food. What kind of meat you ask? Well, look for such things as beef, fish, chicken, lamb to name a few. 
A quality meat is essential to your pup's diet for a number of reasons. First, you need to understand that a quality meat is a great source of protein. Protein is comprised of amino acids that gives your dog energy, and helps to build and repair cells and muscles.
Good Ingredients (Fats/Oils) –  Really, fat? Yes, and here is why. Fatty acids can provide a number of benefits to your dog including a boost of energy, and help to keep that coat shiny and healthy. Omega 3 and Omega 6 fatty acids can be found in those quality brands of dog food and ones that you should consider.
Good Ingredients (Minerals/Vitamins) – Don't overlook the importance of these two ingredients in your dog food. Minerals as well as vitamins are important in providing overall health to your pet. In addition, they provide assistance to your dog's digestive system. Look for pet food that contains Vitamin A (dog's coat and skin), Vitamin B (look for biotin, pyridoxine, riboflavin, etc.), and Vitamin E that helps in maintaining strong skin and coat. 
Good Ingredients (Fruits/Vegetables) – This is not to say that our four-legged companions could not survive without fruits and vegetables in their diet, but these two ingredients do provide nutritional value. A healthy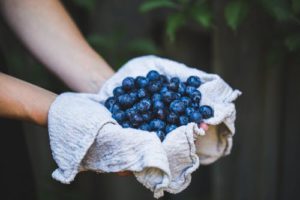 source of vegetables will provide a source of minerals and vitamins to your pet. One such vegetable, the sweet potato, supplies antioxidants that are helpful in combatting agents associated with cancer.
In terms of the fruits, blueberries are a great option for your dog. Blueberries contain both anti-cancer and heart disease qualities that are always a plus. Another great source of fruit would include the apple, which possesses antioxidants as well as Vitamin C as an added bonus.
Bad Ingredients (Meat By-Products) – There are conflicting views on the use of  meat by-products in dog food, but I choose to stay away from this ingredient. Why? Well, meat by-products consist of the slaughtered remains that are unfit for human consumption. This means your pet could be consuming such things as eyes, feathers, beaks, fur, skin and other slaughtered body parts. There are some who would argue that these items are no different from what the dogs ate while living in the wild, but the meat by-products is something I choose to stay away from. Your decision.
Bad Ingredients  (White Flour) – If you see this ingredient on a dog food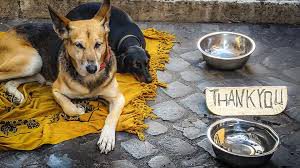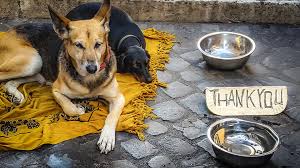 label, I would stay from it. White flour is a carbohydrate that which offers very little nutritional value to the dog food. Furthermore, this ingredient can cause unhealthy spikes in your pet's blood sugar followed by a drop. Dogs who consume too much white flour, may be subject to such things as obesity and diabetes.
Bad Ingredients  (Artificial Coloring, Preservatives, Dyes) –  I would advise you to stay away from anything 'artificial', as these ingredients supply little to no nutritional value in your pet's food. Many Pet Companies use these ingredients to entice consumers to buy their products with the help of artificial coloring. Avoid the 'artificial' and look for the 'natural' color.
Bad Ingredients (BHT/BHA) – You wouldn't think about feeding your four-legged companion some chemicals, would you? Both BHT and BHA are chemicals that are used as preservatives in some dog food. If you see one or both of these chemicals on the ingredient label, put it right back where it came from! For whatever reason, the FDA has approved these two chemicals to be used in dog food but in my opinion, serve no advantageous element to our pet foods. Research has shown that these two ingredients may have cancer causing effects.
Here's the thing, I could go on and on about which ingredients to avoid, but you should consult with your veterinarian or research this component as well. As a dog owner myself, the four ingredients listed above (good and bad) are the ones I pay close to attention to. 
Ready For A Quick Test? Dog Food Labels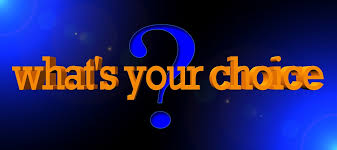 Below I have two dry dog food ingredient labels side by side to hopefully give you a better understanding of what has been discussed above. Which one would you consider to be the better brand of dog food?


These are actually two ingredient labels that you would find on the back of these dry dog food packages. Without naming brands, which one would you choose? Let's take a closer look and begin with the first ingredient posted (Label 1)  keeping in mind what you read earlier.
Label 1 – Notice the first ingredient which is corn. Not off to a good start here. As I mentioned earlier, I believe the first ingredient should always contain a specific meat such as turkey, chicken, beef, etc. which supplies a healthy protein. As you look a little further, you will see that this recipe contains BHA which is on our bad ingredient list. Although this specific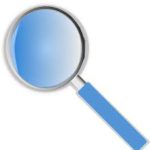 recipe does contain a few healthy ingredients such as vegetables, vitamins, and minerals, it is one that I would 'not' consider.
Label 2 – Take a look at he first three ingredients: 1. Chicken (Protein) 2. Chicken Meal (More Protein) and 3. Dried Sweet Potato (Contains Antioxidants that help in the fight against cancer). Off to a real good start! Reading the ingredient list further, you will see that this recipe also contains a number of vitamins and supplements which are a huge benefit to the the overall health of your pooch. You won't find any BHT or BHA in this recipe which is another bonus. Artificial flavors, coloring, etc, are nowhere to be found. This recipe is definitely one to consider.
Hopefully, you now can tell not only why is so important to read the ingredient label, but what it contains or doesn't contain as well. Don't get caught up on the marketing hype you see on TV and just assume that it must be a healthy dog food. Do a little homework like we just did above.
Healthy Dog Food Brands (Fab Five)
I truly believe if you follow the information and guidelines mentioned above, you are way ahead of the curve. Below I have listed a number of brands with specific recipes that I trust and have used  a few myself. These are suggestions,  as it would be impossible for me to know the needs of your own pet specifically, but these are brands that are popular with many dog owners. Hopefully, this will help you to narrow your search!
Note: This article contains affiliate links and offers, and I may receive a commission if you decide to purchase one of these products.
Wellness Complete Health Adult Deboned Chicken & Oatmeal
          First Three Ingredients – Deboned Chicken, Chicken Meal, Oatmeal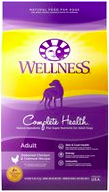 (Key Benefits) 
Made with deboned chicken and whitefish
Provides whole-body nutritional support
Yucca Schidigera extract helps reduce odor in stool
Joint health maintained by Chondroitin Sulfate
Complex carbohydrates for all-day energy

—————————————————————————————————-
2. Blue Buffalo Life Protection Formula Adult Chicken & Brown Rice
First Three Ingredients – Deboned Chicken, Chicken Meal, Brown Rice
                                                           (Key Benefits)
Essential, high-quality protein for healthy muscle development, and carbs for energy for an active life.
Calcium, phosphorus and essential vitamins for strong bones and teeth.
Glucosamine is added for joint health and mobility support.
Vitamins, chelated minerals and antioxidants contribute to your pup's immune system health.
No corn, wheat, soy or chicken (or poultry) by-product meals.

—————————————————————————————————-
3. Taste Of The Wild High Prairie Grain-Free Puppy Formula
First Three Ingredients – Buffalo, Lamb Meal, Sweet Potatoes
                                               ( Key Benefits )
Made for puppies with real buffalo as the first ingredient followed by other real protein-rich ingredients including bison, roasted venison and beef for lean nutrition and to help support strong muscles.
Natural grain-free recipe with added vitamins and powerful antioxidants from real fruits and vegetables support overall health, while omega-3 and omega-6 fatty acids support healthy skin and coat.
Made with ingredients from trusted and sustainable sources with no grain, corn, wheat, filler, artificial flavors, colors or preservatives makes this recipe perfect for sensitive pups.
Nutrient-rich and highly digestible recipe made with proprietary K9 strain probiotic blend to help support your canine companion's digestive health.
Made in the USA by a family owned and run company with the most scientifically advanced food safety protocols.

—————————————————————————————————-
4. Hill's Science Diet Adult Sensitive Stomach & Skin Chicken Formula
First Three Ingredients – Chicken, Brewer's Rice, Chicken Meal
                                                   ( Key Benefits )
Special blend is gentle on the stomach and balanced for everyday feeding.
Omega-6 fatty acids nourish your pup's skin for a healthier and noticeably shiny coat.
Antioxidant and vitamin E and C blend work together to help support a healthy immune system.
Made from natural, high-quality ingredients without any artificial colors, flavors or preservatives.
Made in the USA, this is a complete and balanced diet recommended for adult dogs with sensitive stomachs.

——————————————————————————————————
5. Merrick Grain-Free Texas Beef & Sweet Potato Recipe
First Three Ingredients – Deboned Beef, Lamb Meal, Salmon Meal 
                                                      ( Key Benefits )
Deboned beef is the first ingredient, along with real fruits and veggies, for a hearty flavor your best friend will love.
Grain-free recipe with no gluten ingredients, and no artificial colors, flavors or preservatives.
Supports healthy skin and coat with powerful levels of Omega-3 and 6 fatty acids; glucosamine and chondroitin help aid healthy hip and joint function.
Poultry-free formula is ideally suited for dogs with sensitivities to poultry ingredients.
Proudly made in Merrick's Texas facility using the world's best locally-sourced ingredients from farmers they know and trust.

Final Thoughts
Look, I am not suggesting that these five brands and/or recipes are the only healthy ones on the market. My purpose here is to help you and assist you when facing the task of finding a nutritional diet that will increase the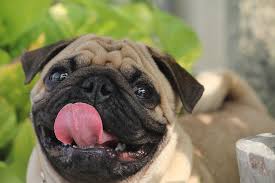 likelihood that your pooch will live a long and happy life. 
So, you may ask, what make's these five brands listed above so different from other brands? What is my basis for naming these 5 brands? Fair questions, so below I have listed a number of facts that should answer these questions. So why these five brands?
Research
Customer Reviews
My Own Personal Experiences ( I use the Wellness Complete Health with my dogs)
Ingredients that are use in these recipes (Natural, Healthy)
For those dog owners who prefer the wet or canned source of food, most if not all of the five brands mentioned above make the 'wet' formulas available. As I mentioned at the beginning of this article, you must determine the needs of your pet. Talk with your vet, do some research and follow the guidelines mentioned above. 
Feel free to leave a comment below. I wish the best to you and your four-legged companion! 
Disclaimer
For those unfamiliar with dog food grain-free recipes, there has and is a controversy taking place as I write this article. The FDA has made public that it has launched an investigation between a possible connection between the grain-free diet and heart disease within dogs. For further information, the American Kennel Club has provided further details. Click here.
Disclaimer
The purpose of this site and articles are intended to provide a source of entertainment and information. As a dog owner and dog lover myself, I enjoy researching dog food products on the market to provide you with helpful insights. I am not a veterinarian nor an animal nutritionist, just a dog owner who wants to provide a healthy lifestyle to their pet. I use my research to express an opinion which may or may not be one you agree with.
eathealthydoggy.com assumes no responsibility or liability for the use or misuse of what's written on this site. You should always consult with a veterinarian if you should have questions regarding your dog's diet or overall health.