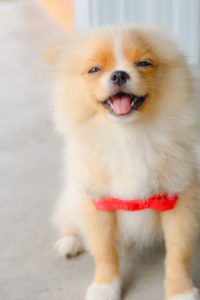 Well, wanted to take a break from the dog food reviews and talk with you about something that is just as important when it comes to your pet's health. Let's consider oral hygiene and dental importance and how it is so important not to ignore this. As a dog owner, have you given enough attention to this and researched the best dental treats for dogs?
If you answered 'no' to this question or are unsure where to start, I have got you covered in a big way. In this article, we will examine the risks of poor dental hygiene in pets, and look at a number of actions you can take to ensure healthy gums, teeth and overall oral hygiene.
The Dangers Of Poor Oral Health In Our Pets
Want to see a disturbing statistic? According to Dr. Alison Birken, DVM and owner or Victoria Park Animal Hospital in Fort Lauderdale, FL, "nearly 85% of all of the pets [she sees] have periodontal disease." Think about that for a second, 85% of the animals seen by this veterinarian, have a disease associated with oral issues.
Other than just a case of bad breath, our pets without a healthy oral routine, may fall to one of the following diseases. As you can see by the list below, these type of diseases can be quite serious if not fatal. Here is that list below:
Heart Disease
An increase risk of Cancer and Diabetes
Pancreatic Disease
Pretty scary stuff! Unfortunately, our four-legged companions don't have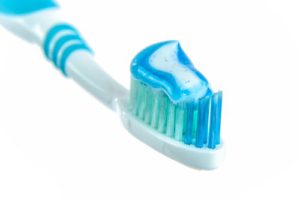 the capacity to hold a toothbrush, floss before bedtime, or rinse their mouth with a slash of Listerene. It is up to us as dog owners to provide and assist our pets with a quality, healthy regiment of dental hygiene. Let's take a look at a few of these now:
Is Your Pet In Need Of A Cleaning?
Okay, what should you look for and be aware of when it comes to your pet's oral health? Below I have listed a number of items that will help to answer this question. Be sure to consult your veterinarian should you notice any of these items below:
Bad Breath
Gums that are receding, tender bloody gums
Lack of appetite that may be caused by oral discomfort
Teeth that are now loose or missing
Slobber, Drool
Improve Or Maintain Your Pet's Oral Health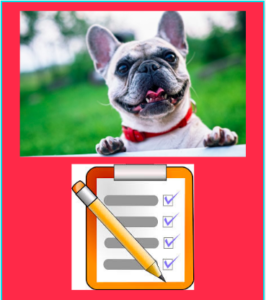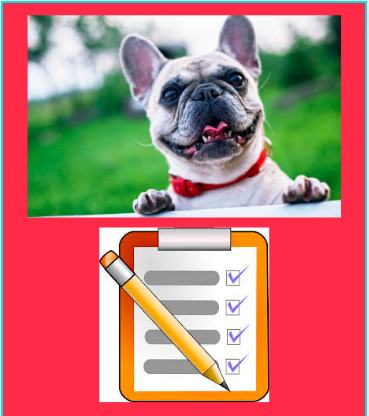 There are a number of things we as dog owners can do to provide our furry friends with a healthy oral regiment. Below I will list a number of these and describe each in detail. Hopefully, you will find something listed below to assist in providing your pet with good oral hygiene. Let's get started:
Dry Food – There are a number of studies out there that indicate that those dogs who consume a dry source of dog food decreases the amount of dental tartar. The 'crunching' of dry kibble will help reduce the amount of tartar buildup which is beneficial to your pet's oral health.
Dog Dental Chews – A great supplement to any form of dental care, the chews are ideal for reaching places that brushing may not get. One of these chews, the Greenies Dental Treats, is an excellent source that helps to maintain healthy gums and teeth. Number one choice of veterinarians.
Brushing – Yep, that's right. We are aren't the only ones who need a good daily brushing to keep those teeth pearly white as well as maintaining a set of healthy gums. Start early with your pup in the daily brushing routine and start with a few front teeth until your pet feels comfortable with this process. Always reward your pup with a healthy treat afterwards, which will make the brushing process that your four-legged companion will look forward to.
Regular check-ups with your veterinarian to ensure and maintain healthy oral health.
Ready To Improve Your Dog's Oral Health?
Okay, we have looked at a number of items that you as a pet owner should be aware of regarding your pet's oral health, as well as some things that you can do to promote oral health. For your convenience, I have a listed a number of products below that you may be interested in when it comes to maintaining your four-legged companion's health.
When you buy something from this website, I may receive an affiliate commission. These are my opinions and are not representative of the companies that create these products. My reviews are based on my own personal experiences and research. I never recommend poor quality products or create false reviews in order to receive a commission. My intention is to provide you with information so you can make decisions to which products may best suit your needs.
1.Dry Food – I have reviewed a number of quality dry dog food products and given you recommendations for a number of these. One of my favorites, and one that I use with my own dog can be found HERE.
2. Dog Dental Chews – There are certainly a number of dental chews on the market today, but two that come highly recommended are listed below: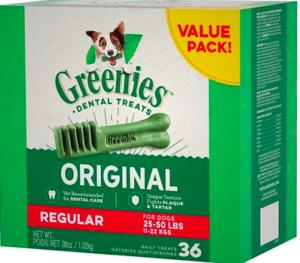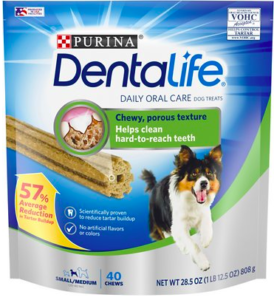 For the Greenies, click HERE.
For The Purina DentaLife, click HERE.
3. Brushing – As mentioned earlier, start this process sooner than later, and take your time with this process. By doing so, your pet may actually look forward to this daily routine and one that you may enjoy yourself. Here is a brush and toothpaste that I highly recommend and one that you can feel confident about which is called the Nylabone Advanced Oral Care Dog Dental Kit.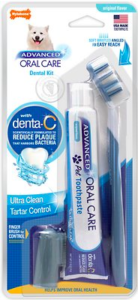 To purchase the Nylabone Advanced Oral Care Dog Dental Kit, click HERE.
Final Thoughts …

Best Dental Treats For Dogs
I hope this article has shed some light on the importance of starting and maintaining a routine to ensure oral health with our pets. Start early, and consider the products I listed for you above. You, as the dog owner, must serve the role as a dentist in many ways to ensure your pet's teeth and gums remain healthy.
If you should notice a change with the oral well-being of your pet, consult your veterinarian who will be able to determine if further treatment would be needed. Be pro-active and eliminate or reduce the chances of your companion becoming ill as a result of poor dental hygiene. To you, and your pet!
Disclaimer
For those unfamiliar with dog food grain-free recipes, there has and is a controversy taking place as I write this article. The FDA has made public that it has launched an investigation between a possible connection between the grain-free diet and heart disease within dogs. For further information, the American Kennel Club has provided further details. Click here.
Disclaimer
The purpose of this site and articles are intended to provide a source of entertainment and information. As a dog owner and dog lover myself, I enjoy researching dog food products on the market to provide you with helpful insights. I am not a veterinarian nor an animal nutritionist, just a dog owner who wants to provide a healthy lifestyle to their pet. I use my research to express an opinion which may or may not be one you agree with.
eathealthydoggy.com assumes no responsibility or liability for the use or misuse of what's written on this site. You should always consult with a veterinarian if you should have questions regarding your dog's diet or overall health.