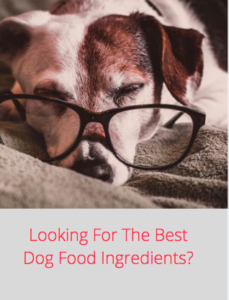 Hello, dog lovers! You know, family and friends of mine often ask me a great deal of questions pertaining to dog food. They realize that I have real interest in quality dog food and are aware of the amount of research that I put forth in the dog food market. One of the more popular questions I am asked centers around dog food ingredients.
What are the best ingredients in dog food? To answer this question, I pay close attention to the word 'best.' Here's the thing: What ingredient or ingredients may be 'best' for one pup, may not be the 'best' for another. I will explain this concept a bit later in this article.
Are You Feeding Your Dog The Best Ingredients?
The answer to this question should not be a 'guess' on your part as a dog owner. There is enough information out there today to assist you in finding a recipe that will include a healthy source of nutrition as well as quality ingredients. Here are a few of those sources that I have listed below:
Consult with your veterinarian and ask questions regarding a healthy dog food diet
Take the time to read the ingredient labels on the each dog food package or can
Pay close attention to your pet and any changes you may see (Loss of Appetite, Weight gain or loss, Energy level, Loose stools, etc.)
Though not entirely exclusive, these items just mentioned above, will certainly assist you in determining which type of food or brand will include some of the best ingredients. Don't make this a 'guessing game' any longer, the health of your pet deserves much more!
Okay, So What Are The Best Ingredients In Dog Food?
Glad you asked! Pick up any bag of dog food and find the label that is usually placed on the back. You will notice that the length of ingredients listed can be quite extensive. No wonder dog owners can be confused when trying to make a decision in the purchasing of these products. Let me help you out with this problem.
For the sake of keeping this relatively simple, pay close attention to the first five to six ingredients listed on the label. Why the first five to six? Well, you should know that all of the ingredients listed must be in descending order by weight. You may be asking yourself what weight has to do with ingredients. Let me give you a couple of label examples you might find on a bag of dog food to explain this further: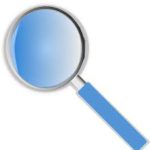 INGREDIENTS: Ground Yellow Corn, Corn Germ Meal, Beef and Bone Meal, Soybean Meal, Animal Fat Preserved with Mixed-Tocopherols

These are two real examples of dog food labels with the list of ingredients. Of the two, which one appears to have the best ingredients? The product in RED lists 'Ground Yellow Corn' as the first ingredient and based on label requirements, carries the most weight within the recipe. The other ingredient label in BLACK, lists Deboned Chicken as the first ingredient which carries the most weight. 
See the difference here? Which ingredients are better? Which product would your pet prefer? I will go with the product in BLACK each and every time. Feeding my pet a product that lists corn as its first ingredient, is one that I will stay away from. In comparison. I'm pretty sure my pet would enjoy a healthy serving of Deboned Chicken and Chicken Meal.
Here Are The Ingredients To Look For (Top 5)
Meat – It is my opinion that should be the first ingredient listed on the dog food label. Meat sources like chicken, beef, chicken, fish, etc. provides a healthy source of protein that is vital to your pet's overall health.
Meat Meal – Another great source of protein an ingredient that states 'meat meal' should actually describe the source of meat. Examples would include such ingredients listed as Chicken Meal, Lamb Meal, Duck Meal, etc. Notice how each meal actually defines which animal source is being used.
Carbohydrates and grains – Carbohydrates provide your pooch with a source of energy and a quality source of grains to help with the digestion process. Grains to look for would include barley, oat and rice. With that said, many dog owners prefer serving their pets with a grain-free diet where others believe certain grains are beneficial to the overall health. Check with your veterinarian should you have questions.
Vegetables and Fruits – Vegetables can provide your four-legged companion with a certain level of minerals vitamins that are significant to your pet's overall health. Fruits, on the other hand, provide Vitamin C, antioxidants and fiber.
Fats – Good fats provide your pet with an energy source and helps with digestion. A quality fat to look for include such things as chicken fat and fish oils.
What Is Your Pet Eating?
Hopefully you now have a better understanding of what to look for regarding ingredients within a bag or can of dog food. I often think about our dog's ancestors who survived in the wild, and what kept them going from one day to the next. If you take a quick look at the five ingredients listed above, this is pretty close to what these dogs consumed in the wild.
I can't emphasize enough how important it is to take the time to read the dog food label. I know for years I just grabbed the bag from the shelf at my local pet store without taking the time to read the label. Big mistake! Look for the best ingredients possible, and pick a brand you feel confident about. There are enough quality foods on the market today and one to fit any budget.
For your convenience, I am going to list a few products below that I feel confident in suggesting. These are well known products that contain ingredients that I believe would be a healthy choice for your pet. This opinion is based on my own research and positive reviews each brand listed below have received.  Let's take a look:
When you buy something from this website, I may receive an affiliate commission. These are my opinions and are not representative of the companies that create these products. My reviews are based on my own personal experiences and research. I never recommend poor quality products or create false reviews in order to receive a commission. My intention is to provide you with information so you can make decisions to which products may best suit your needs.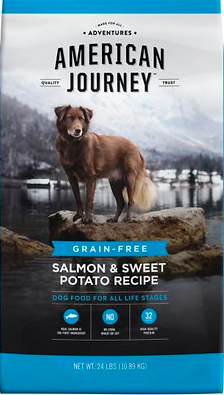 First 5 Ingredients
Deboned Salmon
Chicken Meal
Turkey Meal
Peas
Sweet Potatoes
To find this product at a great price and have it shipped to your front door, click HERE.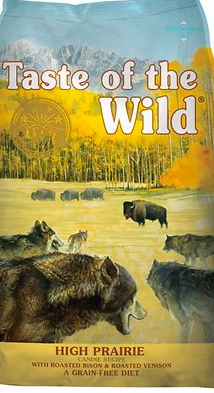 First 5 Ingredients
Buffalo
Lamb Meal
Chicken Meal
Sweet Potatoes
Peas
To find this product at a great price and have it shipped to your front door, click HERE.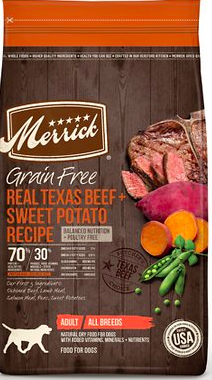 First 5 Ingredients
Deboned Beef
Lamb Meal
Salmon Meal
Peas
Sweet Potatoes
To find this product at a great price and have it shipped to your front door, click HERE.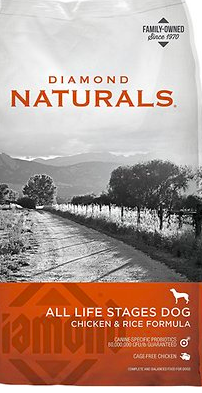 First 5 Ingredients
Chicken
Chicken Meal
Whole Grain Brown Rice
Cracked Pearl Barley
Chicken Fat
To find this product at a great price and have it shipped to your front door, click HERE.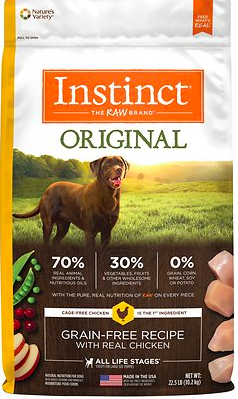 First 5 Ingredients
Chicken
Chicken Meal
Peas
Chicken fat
Tapioca
To find this product at a great price and have it shipped to your front door, click HERE.
First 5 Ingredients
Beef Meal
Grain Sorghum
Chicken Fat
Pork Meal
Chicken Meal
To find this product at a great price and have it shipped to your front door, click HERE.
Disclaimer
For those unfamiliar with dog food grain-free recipes, there has and is a controversy taking place as I write this article. The FDA has made public that it has launched an investigation between a possible connection between the grain-free diet and heart disease within dogs. For further information, the American Kennel Club has provided further details. Click here.
Disclaimer
The purpose of this site and articles are intended to provide a source of entertainment and information. As a dog owner and dog lover myself, I enjoy researching dog food products on the market to provide you with helpful insights. I am not a veterinarian nor an animal nutritionist, just a dog owner who wants to provide a healthy lifestyle to their pet. I use my research to express an opinion which may or may not be one you agree with.
eathealthydoggy.com assumes no responsibility or liability for the use or misuse of what's written on this site. You should always consult with a veterinarian if you should have questions regarding your dog's diet or overall health.