Hello again dog lovers, back with some additional information on a specific dog food that you may have heard about. Crave dog food is one of the most popular dog foods on the market today.
Although it is a fairly new brand, it has rapidly become popular and found its way into the market. I'm sure you have probably seen the commercial on TV that markets this brand.                                                                                                            
As a pet owner, you must be concerned about the kind of food you give your dogs. Therefore, this article will hopefully give you some further insight with information you need for your next shopping trip.
This article will take a closer look at the Crave Dog food history, their ingredients, their products, pros and cons, and recommendations. Knowing these facts will hopefully help you decide whether this brand is the right match for your dog.
About The Crave Dog Food
Crave is a company owned and supervised by the Mars Petcare and was first launched in 2017. During this short period, Crave Dog Food has gained wide attention and became popular among pet owners worldwide. Apart from Crave, Mars Petcare owns some other successful pet food brands including Royal Canin, Whiskas, and Jams.
As a new brand in the market, Crave does not have a huge variety of products available. Yet, their few available products are very popular amongst pet owners. There are two categories of Crave Dog Foods; Dry and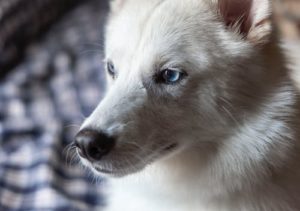 Wet Dog foods. There is not a huge difference between these categories of food except for the flavor and kind of meat used.
Meanwhile, Crave foods are produced in North America with the finest ingredients from all over the globe. Crave states this claim on their website that they carefully select their ingredients from trusted sources.
What Makes Crave Dog Food Different?
Crave Dog Foods are grain-free. They are comprised of real meat as the major ingredient. This is not to say that there are not other brands on the market that can make this claim as well, but cost (less) does make it somewhat unique. This does make the Crave food different from other pet food brands owned by Mars and even other products out there.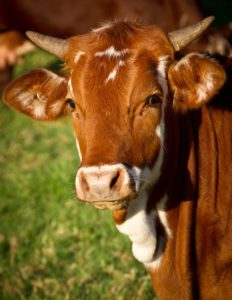 Real meat is a very important ingredient of any dog food and this is a noteworthy feature you will find in Crave's dog food. Apart from this, Crave Dog Food contains an appropriate amount of fat, carbohydrate, and protein. Dry food, in particular, contains about 38% protein which makes it an ideal choice for most dogs. The carbohydrate and fat contents occupy 35% and 19% of the food respectively.
Note: This article contains affiliate links and offers, and I may receive a commission if you decide to purchase one of these products.
Categories of Crave Pet Foods
There are two categories of Crave's Dog Foods. These are Dry foods and Wet foods. Wet foods are generally more palatable to dogs due to their consistency and smell. Dry foods, on the other hand, are more preferred by pet owners because they are relatively cheaper and easy to store.
Crave Dry Dog Foods
Crave With Protein From Beef
The Crave with Protein from Beef dog food is composed of 34% protein, 17%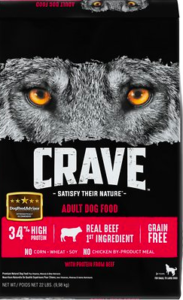 fat 3.5% fiber, 10% moisture and 2% Omega 6. The food is made from real beef as the first ingredient and is grain-free. Few of the ingredients include Beef, Chicken Meal, Pork Meal, Split Peas, Lentils, Chicken Fat, Potato Starch, Pea Protein, Chickpeas, Dried Plain Beet Pulp, and many more.
More so, the Crave with Protein from Beef dog food has a calculated calorie content of 3741 kcal/kg of metabolizable energy.
Pros:
Contains Beef as the First Ingredient

High protein component (34%)

Grain-free

Good for active dogs
Cons:
Contains Chicken meal which can be unsuitable for dogs with poultry allergies
Find This Product By Clicking HERE
     2. Crave With Protein From Chicken
Crave Chicken meal dog food has chicken as its first ingredient. In addition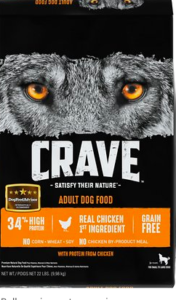 to this, the food is composed of 34% protein, 17% fat 3.5% fiber, 10% moisture and 2% Omega 6. More so, the recipe is 100% grain-free and does not contain soy or grains like corn or wheat.
The ingredients include Chicken, Chicken Meal, Chickpeas, Split Peas, Pork Meal, Chicken Fat (preserved with Mixed Tocopherols), Dried Potatoes, Lamb Meal, Pea Protein, Natural Flavor, Dehydrated Alfalfa Meal, Dried Plain Beet Pulp, Choline Chloride, Potassium Chloride, and so more.
Customer reviews for this Crave dog food are very positive too. Users generally acknowledged the good-quality ingredients of the recipe and the awesome scent and aroma of the food. Most dogs seem to enjoy the flavor of the meal too!
Pros
Contains Chicken as the first ingredient

Very high in protein (34%)

Grain and soy-free
Cons
The chicken meal might not be ideal for dogs with poultry allergies

Might not be best for picky eaters
Find This Product By Clicking  HERE
Other Crave dry dog food includes crave with protein from lamb & venison and Crave with protein from salmon & ocean fish. Both kinds of the meal have meat from lamb and venison, and salmon and ocean fish as the first ingredient respectively. When serving these foods, Crave recommends that you provide fresh drinking water and serve the food dry or lightly moistened. You can also combine both the dry and wet dog food to create and hearty meal that can sink the teeth of your dogs.
Crave Wet Dog Foods
There are 9 products in this category and they include: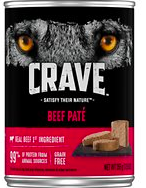 Beef paté with shreds of real chicken

Chicken paté with shreds of real chicken

Turkey & lamb paté with shreds of real chicken

Turkey paté with shreds of real chicken

Beef paté

Chicken & beef paté

Chicken paté

Turkey paté

Chicken paté & beef paté variety-pack (12 ct)
The delicious beef paté with shreds of real chicken dog meal formula has real beef as the first ingredient together with other ingredients like Chicken Broth, Chicken, Chicken Liver, Dried Egg Product, Chicken Heart, Carrageenan, Dried Plain Beet Pulp, Potassium Chloride, Flaxseed, Dried Yam, and more. On guaranteed analysis, the beef paté with shreds of real chicken meal contains 78% moisture, 13.5% crude protein, 6% crude fat and 1% of crude fiber.
The Chicken paté with shreds of real chicken as well as other meal formulas have similar characteristics except for the first ingredient used in preparing them.
Here are a few of these canned favorites that I have listed below: Click on each recipe to learn more regarding each product.
Is Crave Dog Foods Really Different?
With the rapid rise in the demand for Crave Dog Foods in the market today, it is very easy to conclude that the brand is 100% perfect. However, crave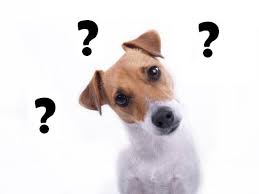 does use some low-quality ingredients like vegetable by-products such as potato and pea protein. Although plant-based proteins will not harm your dog, they are less efficient like the animal-based proteins.
Similarly, Crave dog foods brand has not had any recall since it was launched in 2017. However, some other pet food brands owned by Mars have had recalls over the past few years.
The price of Crave food products is relatively inexpensive too compared to other similar brands. However, some buyers complained that the food content in the package could have been more in terms of quantity.
In Summary
Well, there you have it. Is the Crave dog food brand one that you should consider? I certainly hope this article has provided you with some further insight and will make your decision an easier one.
After concluding my research on this brand, I came away with a positive outlook regarding these recipes. If you are familiar with my other articles, you know that I am a huge proponent of having a healthy protein as the first ingredient. The Crave brand delivers on this thought.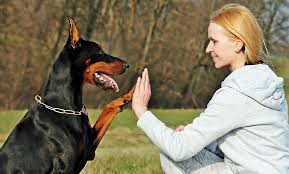 Look, most of us live our lives on what we can afford that is dictated by our budget. In my opinion, and with my research, I believe that the Crave brand can provide pet owners with a quality, healthy product without breaking the bank.
Please feel free to leave a comment below or provide your own feedback if you are using one of the Crave pet products with your pooch. I will be back soon with another product that may be of interest to you as well. To the health of your pet! Talk soon.
Disclaimer
For those unfamiliar with dog food grain-free recipes, there has and is a controversy taking place as I write this article. The FDA has made public that it has launched an investigation between a possible connection between the grain-free diet and heart disease within dogs. For further information, the American Kennel Club has provided further details. Click here.
Disclaimer
The purpose of this site and articles are intended to provide a source of entertainment and information. As a dog owner and dog lover myself, I enjoy researching dog food products on the market to provide you with helpful insights. I am not a veterinarian nor an animal nutritionist, just a dog owner who wants to provide a healthy lifestyle to their pet. I use my research to express an opinion which may or may not be one you agree with.
eathealthydoggy.com assumes no responsibility or liability for the use or misuse of what's written on this site. You should always consult with a veterinarian if you should have questions regarding your dog's diet or overall health.