Before answering the question, "What Is The Best Dog Food For Weight Loss?', I will look at some various aspects pertaining to the weight gain in your dog. Before I suggest which food may help in reducing some unwanted weight, I will examine such things as your dog's eating habits, and other factors associated with weight issues.
Eating Habits … You Are In Control
How often does your dog visit your dinner table when you sit down for your evening meal? Daily, weekly? Believe me, I have been in this situation many times, and more often than not, I give in and feed my best friend a piece of steak, piece of pizza or any other available table scrap. Over time, this adds up! How many doggy treats are you handing out daily? These treats will also result in weight gain if used excessively. I know it's an easy habit to get into, but as pet owners we must refrain from over doing it.
Keep in mind that our canines will always seem to be happy with anything we put in front of them. They have a never ending appetite, so just use caution in the feeding process. You may consider feeding your dog at a specific time each day with a specific amount (wet/dry) to allow your pet to eat, and take the bowl away. This a great routine and pattern for your dog to understand, and will help monitor the intake. Follow these simple guidelines to avoid those ugly, unwanted pounds:
Avoid table scraps (May seem cruel, but it's the right thing to do)
Minimize the amount of treats (Use healthy choices – piece of carrot, apple, etc.)
Feed them at a specific time each day (Healthy routine for your dog)
Exercise daily (Let them burn off some calories)
I hope you are seeing a pattern by now. The truth of the matter is that our dogs become overweight for three reasons that we, as dog owners can control. They are 1.) excessive eating, 2.) lack of exercise and 3.) boredom and/or lack of stimulation. Eliminate these three issues, and we are well on our way to a healthy pet.
Weight Loss … Have You Considered These Factors?
Before you take blame for the weight issues encountered by your pet, there are certain factors that can lead to obesity.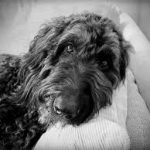 Considering the three leading causes listed above, it is something that we feel we can control, and take over the issue of our dog's obesity. There may be other factors in play, so make sure you consider these as well. Take a look at these:
Genetics (Just like humans, our pets can inherit similar characteristics and/or health concerns)
Type of Breed (Some breeds are just susceptible to weight issues including obesity)
Medical issues (Fluid retention, parasites, spaying/neutering, cancer, certain types of medicine)
If you feel that any of these may have an influence on the weight of your dog, begin a dialogue with your vet and together, devise a plan that best suits the needs of your canine.
Quality Brands To Consider …  A Shortcut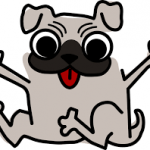 Okay, with these items out of the way, let's look at a few brands of dog food that can assist you in getting your pet back to a healthy weight. Before doing so, let's take a look at some of the ingredients that you should consider in the selection process. With so many brands on the market these days, finding a recipe that will suit the needs of your pet can be a difficult task. Talking with a animal nutritionist along with your vet can be helpful in determining which food is appropriate for your dog. Here are a few that come with a good reputation and ones to consider in weight loss for your beloved best friend:
Fromm Gold Coast Weight Management (Dry)
Wellness Core Reduced Fat (Dry)
Taste Of The Wild Southwest Canyon (Wet)
Fromm Gold Coast Weight Management
This dry recipe has been designed to help in weight loss or weight maintenance. Contains a healthy protein including lean turkey liver and chicken meal. Recipe helps in giving dogs a sense of 'fullness' which aids in calorie intake. Formula is processed with below-average fat and below-average calories.
Wellness Core Reduced Fat
Grain free formula with quality turkey protein. 25% less fat than their original formula and appropriate for dogs with sensitive stomachs. Premium, natural ingredients containing no corn, wheat or unnecessary fillers.
Taste Of The Wild Southwest Canyon
Wet recipe that uses real roasted wild boar as its main protein source. Natural antioxidants including the flavors of fruits and vegetables makes this a great choice for those who prefer a wet recipe or a topper with the dry.
In Conclusion …
Although there are hundreds and hundreds of brands out there, these three are brands that I am familiar with. They all contain a very healthy, wholesome diet for your pooch and will be instrumental to weight loss and weight management. Please check out my review section for additional information regarding other products. Thank you for stopping by, and good luck in shedding those unwanted pounds with your precious pooch!
Check Out These Great Products Below By Clicking On The Image And Get Your Pet Back To Great Health!