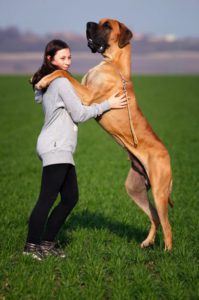 Have a big fellow at home? If you answered 'yes' to this question, you might want to continue to read further as I have had first-hand experience when it comes to the feeding process. I prefer the large breed dogs and have been the proud owner of three Afghan Hounds throughout my lifetime.
So, what is the best dog food for large dogs? Do they have needs that are different from the small breeds? In this article, I will answer both of these questions and provide you with some information that you may not be aware of. Let's get started.
Feeding Large Dogs … What You Should Consider
Before I get into the type of food that one should consider for the large dog, I think it is important to understand the growth process of the large dog. As a large breed puppy, the amount and type of food being consumed will play a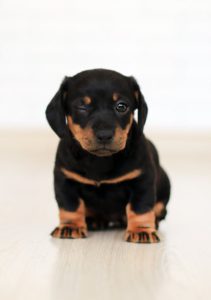 vital role in your pup's growth.
Why is this, you may ask? Well, feeding your large pup a recipe that is not designed for a large breed can actually be detrimental to its overall health. This type of diet may actually result in your pup growing too fast and putting a strain on their joints. Large breed puppies that grow and mature too quickly can result in a number of orthopedic diseases including hip dysplasia. As you know, this is one of the major concerns with large dogs, especially as they reach adulthood. 
What To Look For And What To Avoid
Here's the thing: A large breed puppy and a large adult dog have different needs, and what you feed them is important to their overall well-being. Feeding a large breed puppy the same recipe or formula as an adult large breed dog, in my opinion, is not the solution. Fortunately, there are quality brands on the market today, that is specifically targeted for both the large puppy and the large adult dog. I will hit on both of these a bit later.

Okay, with that out of the way, let's look at a few ingredients that would be beneficial  to the larger breeds of dogs. You can find these ingredients by simply looking at the ingredients label that are placed on the back of each bag of dog food. Here you go: 
Chondroitin and Glucosamine – These ingredients will help with your large dog's joints and arthritic symptoms. Because large dogs put so much weight on their joints and bones, these ingredients will provide additional help with these concerns. (Especially needed for the large adult dog)
Healthy Protein – In the majority of cases, this should be the first ingredient listed on the ingredient label. Proteins such as Chicken, Fish, Beef, Chicken Meal, Fish Meal, etc. are good sources of protein.
What To Avoid
Now, here are a number of items that you may want to avoid.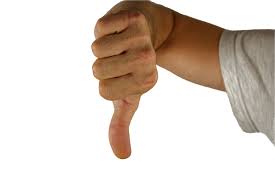 Calcium – Too much calcium in the large breed puppy can lead to skeletal issues that may effect your pet's overall health. 
Fat – Once again, too much fat in your dog's diet may be harmful. This is not to say that fat should entirely be removed from your large dog's diet, as it is an ingredient that is vital to your pet's health. Just not too much!
This is not to say that other ingredients may or may not influence the overall health of your pet, but the information listed above should be considered. In a nutshell, you never want to see your large breed pup grow up too fast. By finding a recipe intended for the large pup and consulting your veterinarian are extremely important as well.
Own A Large Dog? What You Should Consider
Look, there are hundreds of various types of dog food on the market these days, and finding one that meets the nutritional needs of your pet can be a daunting task. I feel your pain! Thankfully for dog owners, companies (legitimate) now understand the importance of delivering dog food recipes that specifically target the needs of your pet.
I can't emphasize enough the importance of taking the time to read the ingredient label before making a purchase. As I mentioned earlier, it is my belief that the first ingredient listed should include a quality protein. Large dogs need this important ingredient to help in their overall health. Remember, a large pup that grows up too quickly may develop some health issues.
Feeding your large pup too much can also lead to bad results. Just imagine the stress your pup's weight will put on his joints and skeletal system due to obesity. Starting off your new pup with table scraps or a less than nutritional diet is something to avoid from the get go.
What Is The Best Dog Food For Large Dogs?
Before answering this question, be aware of this fact. There are now recipes on the market today that actually are geared for the large breed puppy as well as recipes targeted for the large breed adult. Two separate recipes, that should make your decision process a much easier one.
For your convenience, I have listed two recipes below, one for the pup and one for the adult, that I have confidence in recommending. Here they are below:
As a Chewy affiliate, I may earn commissions for qualifying purchases.
Wellness Large Breed Complete Health '

Puppy

' Deboned Chicken. Brown Rice & Salmon Meal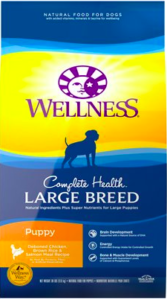 The Good Stuff:
Great source of DHA for healthy brain development

Flaxseed nourishes the coat and keeps skin clean

Yucca Schidigera extract helps reduce odor in stool

Taurine supports a healthy heart

Specially formulated for large breed puppies during the first year of life
Interested In this Product? Click HERE
 Blue Buffalo Wilderness '

Adult'

Large Breed Chicken Formula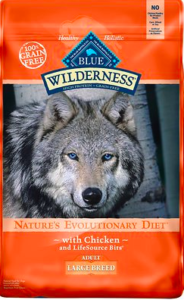 The Good Stuff:
Glucosamine and Chondroitin help support healthy joint function and overall mobility
High-quality protein from Deboned Chicken, plus L-Carnitine to help promote lean muscle and carbohydrates to help meet energy requirements
Optimal blend of Calcium, Phosphorus and essential vitamins helps keep bones strong
Optimal balance of Omega 3 & 6 Fatty Acids helps promote a shiny coat and healthy skin
Essential vitamins, chelated minerals and important antioxidants help support the immune system
Interested in this product? Click HERE
Note: This article contains affiliate links and offers, and I may receive a commission if you decide to purchase one of these products.
Hopefully, you have gathered some important information regarding the care of your large four-legged companion. I truly believe that you will make the difference in your dog's life by following these tips that were outlined above.
Always consult your vet if you would have further questions regarding the type of food that best fits the needs of your pet. Thank you for visiting my site and feel free to leave a comment below.
Disclaimer
For those unfamiliar with dog food grain-free recipes, there has and is a controversy taking place as I write this article. The FDA has made public that it has launched an investigation between a possible connection between the grain-free diet and heart disease within dogs. For further information, the American Kennel Club has provided further details. Click here.
Disclaimer
The purpose of this site and articles are intended to provide a source of entertainment and information. As a dog owner and dog lover myself, I enjoy researching dog food products on the market to provide you with helpful insights. I am not a veterinarian nor an animal nutritionist, just a dog owner who wants to provide a healthy lifestyle to their pet. I use my research to express an opinion which may or may not be one you agree with.
eathealthydoggy.com assumes no responsibility or liability for the use or misuse of what's written on this site. You should always consult with a veterinarian if you should have questions regarding your dog's diet or overall health.