I remember just a few years ago, Yaz, my Afghan Hound just kind of 'stuck' up his nose when I filled his bowl for dinner. This was the same dry formula that he had been eating for years, so it was somewhat troubling to me as I thought maybe my pet may be suffering from some type of illness. I called my vet the next morning but had to wait until later on in the afternoon to get my dog in for a visit.
After some blood work, and a thorough exam, I was pleased to learn that my pet was in good health. Quite a relief! I informed my vet about his displeasure with the dry food, and he suggested that I might try to incorporate a canned food with the dry. I told him I would give it a try and then asked him, "What is the best canned dog food?" and he offered up a few suggestions. Not that I didn't trust my vet, but I wanted to do some further research of my own before purchasing a product I knew little about.
If you are considering making a change or trying a new form of canned dog food for your pet, hopefully I can help, and provide you with some of the information i gathered in my own search.  There are tons of canned dog food products onthe market and finding a quality product can be a stressful task. To make this easier for you, I will share with you the exact approach I took and look at such things as specific needs of your pet, which ingredients to look for, pros and cons of canned food and my top five choices.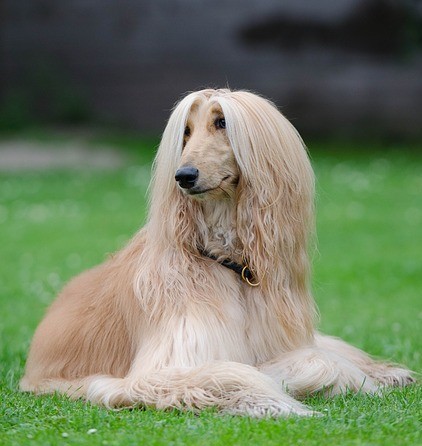 What Is The Best Canned Dog Food? Can You Identify The Needs? …  Tip # 1
When considering what is the best canned dog food a canned, it is absolutely critical that you consider the specific needs of your pet. Nobody knows your pet better than you do, and it is your responsibility to recognize and make the right dog food choice based on these needs. Is your dog overweight? Sensitive to certain ingredients contained in dog food? Diabetic? Allergies? Finding a canned food that is formulated to meet one or any of these needs can be found on the market, so make sure to locate a product that targets these specific needs. I am a little embarrassed to admit this, but my Afghan Hound of eight years became a bit overweight, so I focused my attention on finding a brand that was formulated to resolve this issue. I actually consulted an animal nutritionist to help me with this task, which paid huge dividends to my pet.
Ingredients – What To Look For …   Tip # 2
Meat – Must be the number one ingredient on the label and contain the majority of the product's content. Meat provides protein which is essential to the well-being of your pet. Make sure the meat refers to a specific animal such as chicken, turkey, lamb, etc.
Grains – Look for unprocessed or whole grains in such items like brown or white rice. As a side note, many pet owners are now looking for grain-free formulas as they feel that grains are difficult for dogs to digest.
Fruits and Vegetables – They provide your pet with antioxidants and vitamins to sustain an overall healthy state.
Here is a list of the first eight ingredients of a popular canned dog food that will illustrate this a bit further:
Chicken
Chicken Broth
Turkey
Chicken Liver
Whitefish
Peas
Carrots
Sweet Potatoes
Notice how the first five ingredients are associated with chicken, turkey and fish, all healthy protein sources. This particular product is grain-free which  is my own personal choice. I would also recommend that you stay away from anything associated with artificial content that contains no nutritional value to your dog. I believe that if you follow the above guidelines, you are on your way to finding a healthy, wholesome and nutritional diet for your pet.
Canned Dog Food … The Good Stuff (Benefits)
Let's face it, there are always going to be individuals who are happy with a specific product, and others who aren't so sure. This definitely holds true with canned dog food as well, as you can find sides on both ends of the topic. Through my research, I found that are indeed advantages of a canned food, and some disadvantages as well. Whether or not the pros outweigh the cons, or vice-versa, is something you as a pet owner must decide for yourself. Here are my pros (advantages) of using a canned dog food below: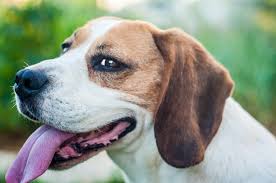 Easier to digest than the dry food
Less preservatives and fewer carbohydrates compared to the dry formula
Less calories
More protein (Less processed than the dry)
Dogs missing teeth or with oral issues find it much easier to consume than the dry
Water content (Some dogs don't drink enough water and the canned formula adds this to the overall intake)
The aroma/scent is desirable which only increases the appetite with finicky dogs
The water content within the canned food produces a faster sense of fullness within the digestive system
Fewer fillers (Stuff that serves zero benefits to your dog)
Canned Dog Food … Not So Good Stuff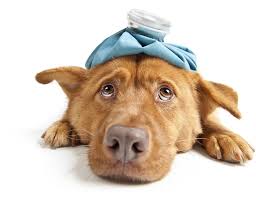 Can be messy, especially with those dogs who like to drag their food from the bowl
Once opened, the product should be used within a day or two to avoid contamination (Needs to be refrigerated)
Cost (Depending on the brand, may be more expensive than the dry formula)
Low calorie content (Some dogs need more calories in their diet)
Based on my own research, you can see that the advantages certainly outweigh the disadvantages when it comes to acquiring the best canned dog food. I prefer to use the canned food as a 'topper' which means that my hound will receive a couple of tablespoons of the wet formula on top of his dry. I like the idea that my dog is receiving some benefits of chewing the dry (good for teeth and gums) and this process works well for me. Some dog owners prefer to feed their pets exclusively with a dry diet, while others like the canned formula. This should be a decision that you make based on the specific needs of your pet.
As I mentioned earlier, there are a number of canned food products on the market that would be quite beneficial to your pet. Below are my top five choices 0f the best canned dog food, including one that I still use on a daily basis.
—————————————————————————————————————————————————-
The Following 5 Products Provide An Excellent Source Of Nutrition For Your Pets. Click On The Images Below And Get Your Dog Started On A Healthy Diet Today.
—————————————————————————————————————————————————-
Blue Homestyle Recipe
– Comes in the following flavors:
1.) Chicken  2.) Beef  3.) Lamb  4.) Fish & Sweet Potato 5.) Large Breed Chicken 6.) Puppy Chicken and
7.) Turkey Meatloaf
Recipes include wholesome, healthy vegetables and fruits with no artificial ingredients.
Made without wheat
Click on the image to discover our best price

Natural Balance Limited Ingredient
Comes in the following flavors:
1.) Chicken & Sweet Potato  2.) Fish & Sweet Potato  3.) Duck & Potato  4.)  Buffalo & Sweet Potato
5.) Lamb & Brown Rice  6.) Sweet Potato & Venison  7.) Wild Boar & Brown Rice
Contains limited ingredients, grain-free which is suitable for dogs with allergies and sensitivities
Easily digestible with essential vitamins
Click on the image to discover our best price
Hill's Science Diet Adult
Comes in the following flavors:
1.)  Beef & Barley  2.)  Chicken & Barley  3.) Chicken & Beef  4.) Light with Liver
5.)  Turkey & Barley
Recommended for dogs 7 years and up
Quality ingredients which makes digestion easier
Click on the image to discover our best price
Wellness Core
Comes in the following flavors:
1.)  Whitefish, Salmon & Herring  2.)  Beef, Venison & Lamb  3.) Puppy  4.) Turkey & Chicken  5.) Turkey,
Pork & Duck  6.) Weight Management
Contains 5 protein sources.
No fillers or grains.
Click on the image to discover our best price
Whole Earth Farms
Comes in the following flavors:
1.) Beef   2.) Chicken  3.) Lamb  4.) Duck  5.) Salmon  6.) Turkey
No corn, soy or wheat.
Natural, healthy ingredients.
Protein enriched with quality meat.
Click on the image to discover our best price
These are five products that I would recommend without hesitation. All contain healthy, nutritional ingredients that your dog will surely enjoy. I hope this article has been of some value to you, and provides you with information that will assist you in your search. Make sure to follow the guidelines I laid out for you, and pay close attention to the tips. By the way, the brand that I use on a daily basis is the Whole Earth Farms that provided my hound with optimal health. Thanks again for stopping by, and feel free to leave a comment below.
Leave Out The Guess Work And Click On Any Of The Product Images Above To Find A Healthy And Nutritional Food For Your Precious Pooch!