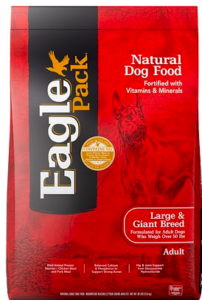 Hello again dog lovers, back with another product that I recently researched. Look, we all care deeply about our dogs and are very much concerned about the kind of food and treatment we give them.  Nothing sparks an argument in any pet forum these days than someone asking what kind of food is best for dogs. With so many brands and products out there, it is becoming difficult to choose from these options. However, one of these products is the Eagle Pack dog food and one that you have probably never heard of.
What is Eagle Pack Dog Food?
Do you remember the contamination and pet food recall in 2007? This 2007 pet food recall followed the report from various pet owners across the world on the observed renal failure in pets. Eagle pack dog food is one of the few brands that were not affected by this big recall. This is because the Eagle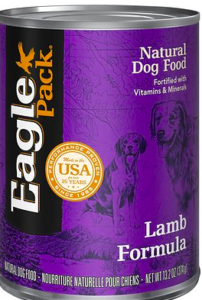 Pack Pet Foods that manufactures the Eagle Dog food have a strict policy of using only the best and most refined ingredients. This includes antibiotic-free meats without hormones and grains that are herbicide-free. Pretty amazing!
According to the manufacturer, Eagle Pack is committed to producing the highest standards of pets' foods. Eagle Pack also prioritizes the provision of consistently safe and premium quality natural pets' foods with the strictest standards. So, you must be wondering what makes these products so unique. Here are some of them.
Ingredient Selection
This is one of the first features that distinguish the Eagle Pack Dog Food from others. The company uses all-natural ingredients with added vitamins and minerals. As a pet owner, of course, you will understand the role and essence of natural food items to the growth and development of your pet. Another interesting feature of this Food Pack is that it doesn't contain any artificial preservative, colors, or flavors. The company also conducts strict analytical testing on their dry dog food and canned products and provides comprehensive ingredient specifications. These are rare features you can find genuinely in other brands and products.
Supplier Evaluation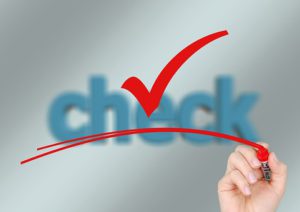 Eagle Pack Brand does not recruit ingredients from random suppliers. Instead, the company adopts a strict process of assessment and evaluation before partnering with any ingredient supplier firm. Such evaluation starts with a self-evaluation survey, human food-quality audit and must have an FDA-equivalent Hazard Analysis Critical Control Points for pets. This strict evaluation process increases the quality assurance and reliability of the ingredients in their dry dog food and wet recipes.. In my opinion, all of these steps helps to ensure a quality recipe. 
Dry Dog Food Formulas
The company produces several dry dog food formulas aimed at supplying the right quality and quantity of nutrients to dogs. These formulas vary in composition depending on the kind of dog you have. Some of these formulas include:
Dry Puppy Formulas
This category of Dry Puppy formulas contains three major dog foods – Large and Giant Breed Puppy, Original Chicken Meal and Pork Meal, Small Breed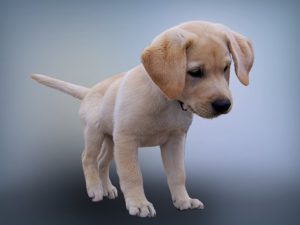 Chicken Meal and Pork Meal. The Large and Giant Breed formula is made especially for dogs that will weigh above 50lbs at maturity. The proteins contain lamb and chicken meals that facilitate healthy muscle development while providing a great flavor that puppies love. Meanwhile, the formula also contains controlled calories and balanced mineral level to ensure proper skeletal and muscular growth. Another awesome benefit of the Large and Giant Breed formula is the presence of well-refined vitamins and minerals which enhances the proper immune system of puppies.
The Original Chicken Meal and Pork Meal, on the other hand, is made for all dog brands at all ages. This dry dog food recipe consists of brown rice and oatmeal which provides natural nutrients and fiber for healthy digestion and firm stools. What's more, the chicken and pork meal provides the flavor your dogs love while enhancing their body muscle tone. It also contains the essential vitamins and minerals essential for the effectiveness of the immune system.
The Small Breed Chicken Meal and Pork Meal are similar to the Original Chicken Meal and Pork Meal except that the former is designed specifically for small bred dogs. It has reduced kibble size which makes it perfect for small breed dogs.
Dry Adult Dog Formulas
This category of Eagle Pack Dog Food contains about 6 meal types namely, Original Adult Lamb Meal & Brown Rice, Original Chicken Meal & Pork Meal, Reduced Fat Adult, Large & Giant Breed Adult, Small Breed Chicken Meal & Pork Meal, and Power Adult.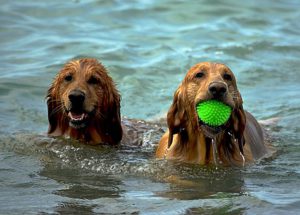 The Original Adult Lamb Meal & Brown Rice is formulated for regularly active dogs like those used for security. This formula typically contains tripper animal proteins to support muscle tone, wholesome grain and fiber to facilitate rapid digestion and firm stools, and other relevant vitamins and minerals to support the dog immune system. The Chicken Meal & Pork Meal, Large & Giant Breed Adult, and Small Breed Chicken Meal & Pork Meal are similar to those of Dry Puppy Formulas.
However, the Reduced Fat Adult formula is formulated with 35 reduced fats than that of the Original Chicken Meal & Pork Meal. This can help pet owners to achieve the weight-loss goals for their dogs.
Meanwhile, the Power Adult formula is specially formulated to cater to the increasing demand for nutrients by the extra-active dogs. It contains 15% more protein and 36% more fat than the Original Chicken Meal & Pork Meal Formula to help support healthy energy release and sustained endurance. More so, it contains a unique mix of carbohydrates that support the advanced energy needs of highly active dogs.
Canned Dog Formula
This category contains 4 kinds of formulas which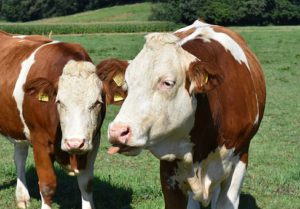 include the Turkey formula, Beef formula, Chicken formula, and Lamb formula. These formulas have a balanced and complete diet for all categories of dogs. Fortified with vitamins and minerals, Eagle Pack canned dog foods are ideal to feed as a complete meal or in addition to a dry diet.
Some other features of this popular dog food brand include their quality systems program, Document and Records Management, Change Control, and Continuous Improvement Programs. These services ensure that the brand puts itself on self-assessment through effective management and review of records. This brings about Self-Audits, Management Training, and Effectiveness Checks.
Apart from this, the brand offers a great customer follow-up service to ensure that the needs of their customers are successfully met. For instance, Eagle Pack Brand will follow up comments on public review websites, customers' opinions, and public complaints which are great for improving their level of service.
Conclusion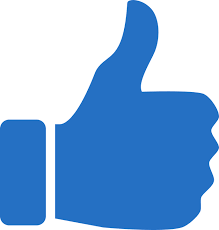 Overall, the quality of the Eagle Pack Dog Foods can be seen in the kind of ingredients they contain, the processes involved in preparing these formulas, and the great follow-up services the brand provide. More so, the quality assurance processes are based on human food manufacturing practices and go far beyond what is considered "standard" in the pet food industry.
I have no problem recommending this brand for all pet owners who are genuinely interested in the overall health and wellbeing of their pets. The extensive research and work done by the Eagle Pack Brand led to the production of over 12 different formulas to satisfy the diverse needs and goals of every pet owner. I think it is worth considering.
To be honest, I have not tried this brand myself, but it is definitely one that has made the top of my list. Based on my research, the recipes appear to be of high quality, and ones that will provide a healthy, wholesome diet to my pet. I certainly hope this article was able to shed some light for you and please feel free to leave a comment below.
Where To Buy …
Here are just a few of the recipes mentioned throughout the article that you may have interest in. Simply click on the image below for more info.
This particular brand may be difficult to find at your local pet stores. For your convenience, I will give you a site where you can purchase both the dry and canned products. Simply click HERE to do so.
Conclusion
Disclaimer
For those unfamiliar with dog food grain-free recipes, there has and is a controversy taking place as I write this article. The FDA has made public that it has launched an investigation between a possible connection between the grain-free diet and heart disease within dogs. For further information, the American Kennel Club has provided further details. Click here.
Disclaimer
The purpose of this site and articles are intended to provide a source of entertainment and information. As a dog owner and dog lover myself, I enjoy researching dog food products on the market to provide you with helpful insights. I am not a veterinarian nor an animal nutritionist, just a dog owner who wants to provide a healthy lifestyle to their pet. I use my research to express an opinion which may or may not be one you agree with.
eathealthydoggy.com assumes no responsibility or liability for the use or misuse of what's written on this site. You should always consult with a veterinarian if you should have questions regarding your dog's diet or overall health.