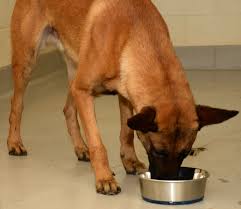 Hello again, my dog lover friends! I just completed my research on another unique recipe called the Holistic Annamaet Dog Food. But first a quick disclaimer, as I have never used this brand of dog food myself, but as you will quickly see, I have done extensive research regarding this product. With that out of the way, let's get started.
Holistic Annamaet Dog Food… A Little Background
Like most dog food companies, Annamaet believes it represents those things that are or should be important to dog owners. Here are a number of these items listed below:
The company is family owned and operated
Their dog foods are holistic
The company holds it recipes to a high standard of quality control
Company produces both original and grain-free recipes
All recipes are corn, wheat and soy free
Company was established in 1986
Rob Downey and his wife Mary Jo are President and Co-Founder of this company
Annamaet Dog Food…How Good Is It?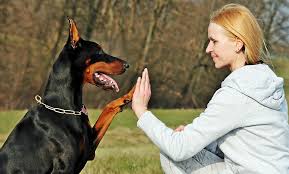 According to the company, the meat and fish used in their formulas pass the test for human consumption. Now, I am not saying that you should go out and grab a bag for your family's nightly dinner, but it does represent a quality and healthy source of protein that our dogs would enjoy.
The company also states that their formulas are free of potential harmful ingredients including corn, wheat and soy. For many dog owners, the absence of these ingredients is a must when choosing a food for their four-legged companion.
In addition, Annamaet prides itself on the type of ingredients used within these formulas. Let's take a look at some of these ingredients and the benefits associated with each one:
Chicken Meal

– A quality source of protein that contains no added hormones.

Deboned Lamb

– Another fresh source of protein, low in ash, and easy to digest.

Salmon Meal

– Wild-caught that provides a great source of Omega 3 fatty acids.

Herring Meal

– Provides essential amino acids that aid in the musculoskeletal system.

L-Carnitine

–  An essential amino acid that helps to produce energy. Helps to increase lean muscle mass as well as heart health.

Prebiotics

– Helps to support healthy digestion be feeding the good bacteria.

Turmeric

– A natural inflammatory.

Coconut Oil

– Helps to maintain brain function in the older dog.
Now obviously, these are just a few of the ingredients contained within these recipes, but hopefully gives you an idea of what these recipes represent.
What Does Annamaet Offer?
The company offers a line of products for both cats and dogs in a number of recipes. I will only concentrate on the dog food products here including their original formulas and the grain-free formulas. Let's take a look:
1.) Annamaet Original Adult Formula – This recipe is intended for the older and senior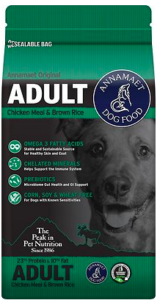 dogs or those who have a slower metabolism. Here are other features pertaining to this product:
Corn and wheat free
Contains antibiotic free chicken that contains zero hormones
Holistic and naturally preserved
Contains algae, a natural ingredient that provides an excellent source of Omega 3 fatty acids
Added L-Carninine promotes lean muscle mass and healthy brain functioning
Here is a look at Chewy customers reviews regarding this product: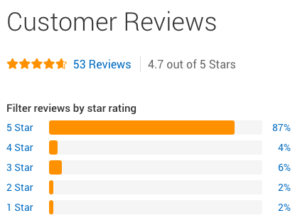 2. Annamaet Extra 26% Dry Dog Food
Made with an extra 26% protein (low ash chicken), this formula is also free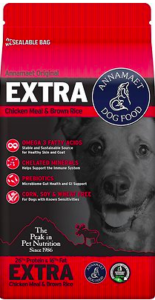 of wheat and corn. Here are some other features that may interest you:
No added hormones
Added L-Carninine promotes lean muscle mass and healthy brain functioning
The fat increase in this recipe is ideal for the active and working dogs
Great for dogs with certain food sensitivities
Here is a snapshot of reviews specific to this product amongst Chewy users: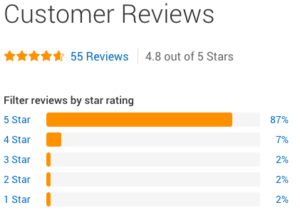 3. Annamaet Original Puppy Dry Food Formula
Designed for the puppy, this formula contains such ingredients as chicken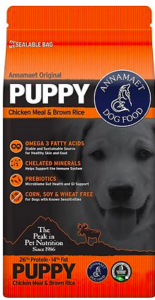 meal, brown rice, pearled barley, rolled oats, fish meal, carrots, celery, and spinach. Made without wheat, corn or soy. Appropriate for all breeds and sizes. Other features include:
Chelated minerals support a healthy immune system
Added prebiotics to support a healthy tummy
A natural omega-3 fatty acid helps to maintain a healthy skin, coat, and brain development
Formula is free of peas
Here is a review of this product comprised of Chewy customers: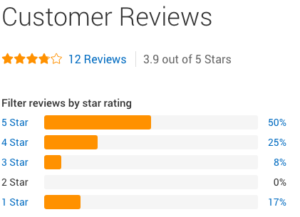 4. Annamaet Grian-Free Manitok Red Meat Formula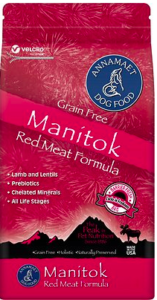 Designed for those dogs who have issues with coat, hair and ears and digestive concerns. What is Manitok? Well, in the Inuit Eskimo language this term pertains to the word 'Rugged.'
Other features of this formula include:
Chelated minerals help to aid and strengthen the immune system
Prebiotics that support a healthy digestion
Excellent source of Omega 3 Fatty Acids
DHA supports Brain Development in puppies and Healthy Cognitive Function in adults and senior dogs
Here is a review of this product from a Chewy customers: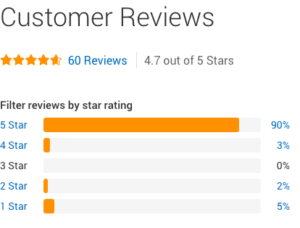 5. Annamaet Grain-Free Re-Juvenate Senior Formula
This particular recipe targets the senior dog and made with wild-caught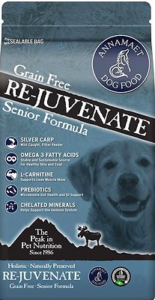 silver carp. High in protein, the formula assists dogs with strong, lean muscles. Other features include:
Made with higher protein levels to support your senior dog's muscles and encourage a lean body mass.
This grain-free recipe is a great option for dogs who have certain food sensitivities.
Enriched with added prebiotics to support your pal's gut health and contains chelated minerals to encourage optimum mineral absorption.
L-carnitine helps support your canine companion's metabolism, so he can stay in shape and keep up with the younger pups.
Chewy customers give the following reviews to this product below: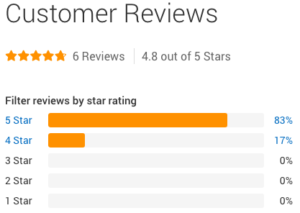 Click Here To Find Other Annamaet Dry Dog Food Recipes
My Final Thoughts
As a dog owner myself, I believe this brand of dog food shows great promise. The fact that the Annamaet Dry Dog Food recipes are available in both the original and grain-free product is a plus to pet owners.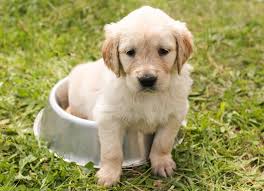 The ingredients used within these recipes seem to be of high quality, providing the canine with a healthy, nutritional diet. Furthermore, the company offers various recipes that are specifically designed and targeted to meet the needs of our pets. Everything from puppy to senior.
Finally, I like the idea of a family-owned business and the strict standards they put on themselves in creating a healthy dog food. As mentioned earlier, the meat and fish used within these recipes are fit for human consumption. Very few companies in the dog food business can make this claim.
I hope this article has provided you with further insight regarding this product and helps to make your choice an easier one. Have you tried one of the Annamaet recipes? If so, please feel free to leave a comment below. Thank you for visiting.
Disclaimer
For those unfamiliar with dog food grain-free recipes, there has and is a controversy taking place as I write this article. The FDA has made public that it has launched an investigation between a possible connection between the grain-free diet and heart disease within dogs. For further information, the American Kennel Club has provided further details. Click here.