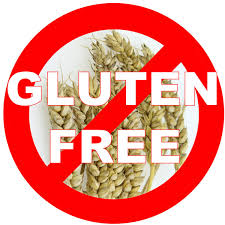 I would bet that you know someone, maybe yourself, who has committed to a gluten free diet to improve overall health. This scenario has become quite popular with individuals throughout the world with the belief that gluten may be harmful to their overall health.
Similarly, pet owners are applying this same concept, choosing to feed their pets a diet that is also gluten-free. In this article I will discuss gluten in dog food, its benefits and concerns, and give you a few gluten-free products that you may want to consider. Is a gluten-free diet right for your dog? Keep reading to get your answer. Let's get started:
Gluten … What Is It?
I find it comical when people tell me that they are on a gluten-free diet but have no idea what gluten is. For the sake of this article, I will refer to gluten as a protein that is commonly found in specific types of grain that includes wheat, rye and barley. In its simplest form, gluten can be defined as the protein portion of a carbohydrate.
This same thought process should be applied to pet food as well. Gluten can be found in cereal grains and provides a service in maintaining the shape of pet food. The kibble you find inside the bag is kept together and free from falling apart as a result of gluten.
Gluten-Free Dog Food … Is It Necessary?
Before you run out and start searching the dog food aisle for a gluten-free recipe, there are a few things to consider. First of all, the vast majority of dogs show no signs of being allergic to grains and do just fine with the consumption of various types of grains containing gluten.
It is also important to note that all grains do not possess gluten. Keep in mind that gluten is simply the protein found in specific types of grain, mainly wheat, rye and barley. Other grains within dog food recipes may be gluten free which poses no health issues to your pet.
The common belief of those who support a grain free diet will argue that grains contribute nothing to a nutritional diet and should be avoided. They would argue that our dog's ancestors did not rely on grains as a food source and thus are not required to supply a healthy, nutritious meal to our pets today.
Gluten-Free … My Story
To be clear, the purpose of this article is not to convince you that a gluten-free diet for your dog is either good or bad. I simply want to provide you with enough information that will hopefully assist in your decision-making process. It really comes down to a personal choice and one that will be made with your pet in mind.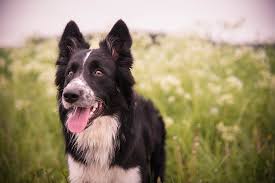 As a proud owner of a number of pets throughout my lifetime, I have never thought about using a gluten-free recipe. My reasoning is a simple one as my pets for the most part have been healthy and happy. I was familiar with the latest trend regarding the gluten-free recipes and conducted some further research on the topic.
What I found was not surprising at all as pet owners decided to change to a gluten-free diet for the following reasons:
Gluten-free human diets became popular which lead to a similar trend with dogs as well
Their dogs have a sensitivity to foods that contain gluten
Easier to digest
I also discovered through my research that the percentage of dogs that actually have sensitivities to grains containing gluten is quite minimal. Furthermore, there is very little evidence out there that actually supports the benefits of a gluten-free diet other than the absence of gluten for dogs who are actually allergic to specific grains like wheat, rye and barley.
As a result of my findings, I didn't see the benefits of switching my pets to a gluten-free diet. My dogs showed no signs of sensitivity or food allergies to their current diets and as mentioned above, seemed to be healthy and happy. Why change? This is not to say that a gluten-free diet should not be considered in some cases, I am simply stating that it is not necessary in my case.
Which Dogs Would Benefit From A Gluten-Free Diet?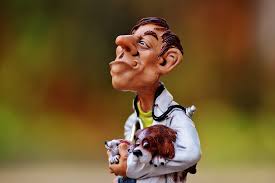 As previously mentioned, the majority of dogs throughout the world do just fine with a diet that contains gluten. The same can be said for individuals as well. With that out of the way, let's take a look at a couple of instances where a gluten-free diet may provide benefits to our pooches.
Those who are actually allergic and/or have food allergies associated with gluten in dog food. Before you assume that your pet is allergic to a specific grain, it is important to consult your vet to determine the actual culprit. in most cases, you will find that specific grains are not to blame as the majority of food allergies are associated with a type of meat, usually beef. The only way to determine the specific culprit is through testing, usually through a food elimination process.

Irish Setters – These beautiful dogs have fallen into a category where the consumption of gluten may result in health issues. A disease known as enteropathy which may affect the intestine is attributed to the consumption of gluten. This is extremely rare in this breed so don't hit the panic button before consulting with your vet.

Dogs who have digestive issues.
Gluten-Free Versus Grain Free … Is There A Difference?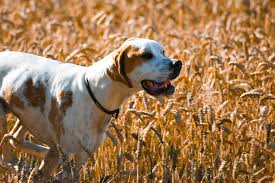 Absolutely, there is! As mentioned before, gluten can be found in specific types of grain. It is important to know that all grains do not contain gluten and even those that do rarely create health issues within our four-legged companions. Gluten-free recipes are those that exclude those grains that contain gluten.
Grain free dog food is just that, diets that are free of grains in its manufacturing. There are many dog owners who choose a grain free diet based on the assumption that grains cause an allergic reaction although there is minimal evidence to support this belief. As you learned earlier, a very small percentage of dogs are actually affected with food allergies as a result of grains in their diet.
Conclusion
In this article, you have hopefully gained some knowledge regarding the topic of gluten-free and grain free dog food. You have also learned the truths and myths associated with this subject and can now make an educated decision when choosing an appropriate diet for your pet.
I have shared my story and explained to you why a gluten-free diet for my dogs has not been necessary. I am not suggesting or trying to convince you that gluten-free diets are unnecessary in all cases as they are indeed advantageous to those dogs suffering with sensitivities to gluten. It is important that you realize that for the majority of dogs, gluten in the dog food will not trigger any issues associated to poor health.
For those who are looking for a healthy, quality gluten and grain free recipe, I have researched and listed a few below that I would encourage you to examine further. Take a look at these and perhaps speak to your vet in determining if one of these products would benefit your pet. I wish you and your pet the best, and truly hope this article has provided some meaningful insight for you. Thanks for visiting!
Take A Look At These Three Healthy Products By Clicking On The Image Below