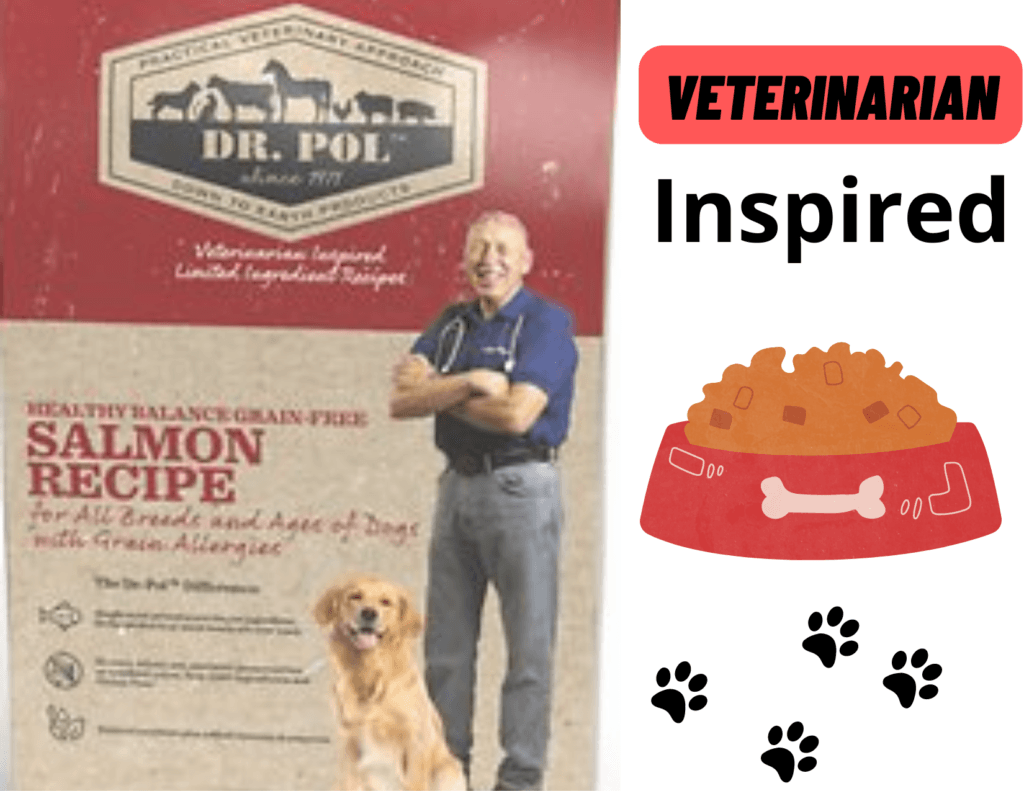 How I Met Dr. Pol
Dr. Pol has been around for some fifty years now. His brilliant career as a vet and television star, has prompted this quote from him: "I'm excited to incorporate the insights I've learned in my many years of veterinary experience, collaborating with great companies to develop an affordable and practical line of animal products that are unique to the marketplace." Dr. Pol Dog Food was born.
You know, I had never heard of this man and one evening I was doing some channel surfing. I came across this show that featured this veterinarian who was assisting a 'downed' horse. This horse had some sort of infection and was unable to stand on his own. This vet, known as Doctor Pol, was able to assist this animal back to health.
I was immediately impressed with this man's compassion, and became a fan of his after viewing this one episode. Little did I know at this time, that Dr. Pol was involved with pet food as well. As a result, I decided to research these products further and present my findings to you.
Where Is Dr Pol From?
According to Wikepedia, Dr. Jan Pol was born on 4 September 1942, in Wateren, Netherlands. This Dutchman studied veterinarian medicine at the Utrecht University, graduating in 1970. Soon after, he and his wife Diane moved to Michigan where they started their own practice. The Incredible Dr. Pol television show is produced in this very state.
It's hard to argue with this man's conviction when it comes to helping and assisting animals in need. His dedication to this field has certainly been rewarding for animal owners as well as to Dr. Pol himself. How much is Dr Pol Worth, you may be wondering? His estimated worth is 1.5 to 2 Million dollars.
What Is this Dr. Pol Dog Food All About?
Dr. Pol's fascinating and captivating career has been one of great experiences. Dealing with all types of animals over the years, he has obtained a wealth of experience. As a veterinarian, you would assume that he understands the importance a healthy diet means to our pets. As mentioned earlier, he has taken this knowledge and formed an alliance with companies to present a quality, affordable dog food product.
As of now, the Dr. Pol dry dog food is only available in a few recipes. These recipes are appropriate for puppies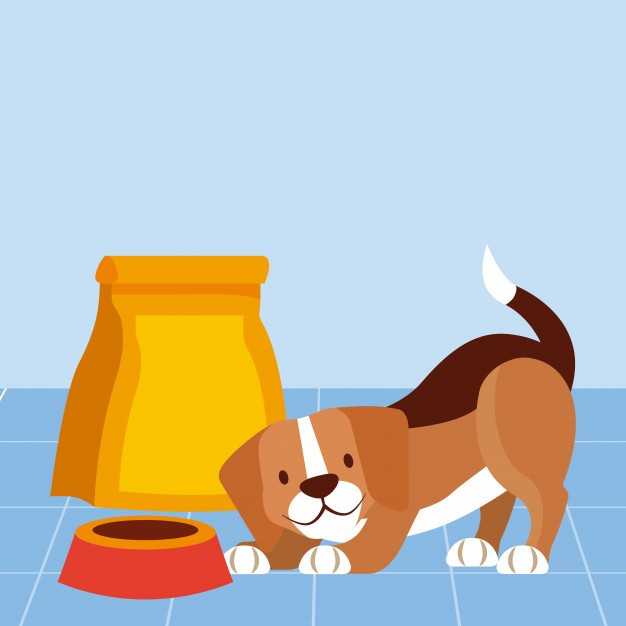 (4 weeks and up) as well as the adult dog. Protein is provided by a single source protein (Chicken, or Salmon) with the company's website listing the following characteristics: (Chicken Formula)
Real chicken as the single source animal protein
No by-products or meat meals
No corn, wheat, or soy to support dogs with sensitivities
100% free of GMO ingredients, synthetic preservatives and artificial colors
Natural nutrition plus added vitamins and minerals
Flaxseed helps support healthy coats, joints and brain function
Added prebiotics and probiotics promote healthy digestion
Made in the USA
Dr. Pol uses, 'real animal meats and nutrient rich superfoods that will feed great, nourish your dog from the inside out.' It should also be noted that these formulas meet the nutritional levels established by the AAFCO Dog Food Nutrient Profiles for all life stages. This video further expands on this information. Give it a look:
Dr. Pol Dog Food Ingredients
When looking at the ingredient label on these recipes, the first one you come too is a protein source.  Chicken or salmon is the sole animal protein source, a healthy choice. For those who have read some of my other articles, you know that the first five to six ingredients listed says a lot about the product. Let's do that now and see what we have: (Salmon Formula)
Chicken or Salmon – Provides a quality source of fresh protein.
Peas – Without question, there is some controversy regarding this ingredient. In one study, in August 2021, researchers from Tufts University published a study that indicated that peas may be a leading dog food ingredient contributing to a rise in diet-associated canine heart disease (DCM) in dogs. In contrast, some scientists state that peas are not an ingredient to be afraid of. They are an alternative to high starch, high sugar ingredients like corn, wheat and barley. Scientists have show that peas can actually have some great benefits for your dog, including lowering the risk of diabetes and heart disease.
Sweet Potatoes – Provide an excellent source of dietary fiber as well as reducing the risk of certain types of cancers.
Green Lentils – In moderation, a good source of antioxidants and minerals. 
Tapioca – May be beneficial for dogs that are experiencing allergies and sensitivities.
Salmon Oil (preserved with mixed tocopherols) – Helps promote a shiny, healthy coat.
Peas … Good or Bad?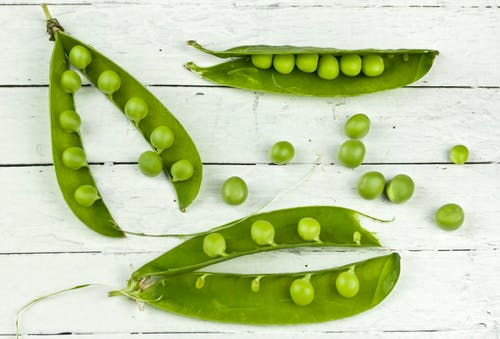 As you can see, the one ingredient that may raise some concerns, is the pea. Keep in mind that we are discussing the recipe that has the handprint of Dr. Pol, a veterinarian. Obviously, there are two sides to this debate, so checking with your own vet may put your mind at ease. 
As a side note, get in the habit of reading the ingredient label on bags of dog food. Become familiar with these ingredients and be able to recognize healthy from unhealthy ones. In my opinion, the first ingredient listed must be a healthy meat protein such as chicken, beef, salmon, lamb, etc.
Dr. Pol Dog Food Reviews … What Are Others Saying?
When I started to research the reviews on these products, it didn't take long to realize that most customers approved. Although there were a few negative reviews, the majority of dog owners were happy with these dry recipes. Let's take a deeper look at this using reviews from a popular pet site, Chewy.com.
Dr. Pol Healthy Balance Chicken Recipe Reviews  

As you can see from this review, 92% of dog owners recommend this product. Furthermore, 77% gave this specific product a 5 Star rating while 5% were not happy with this product. Here is a quick look at some of these reviews expressing their opinions of this product:
By Polly on Aug 12, 2021
I'm so happy with the results of Dr. Pol's new Healthy Balance dog food. My little dog has had stomach issues since I rescued her (have tried many other dog foods and she will eat them but not for long). When she has to go to the vet for her stomach issues, I can pay up to $300 (with insurance). Little Polly is eating really well now with no issues and loving the Healthy Balance Chicken Recipe. Thanks, Dr. Pol and Chewy, for this product.
By Surf805 on Jul 27, 2021
I have 4 dogs. Two (Australian Shepherds and one Super Mutt under 10 pounds are very picky eaters.). One of our other rescues has had an extensive problem with a smell we could never get rid of. I've waited 60 days to post this review, all of our dogs love it! For the first time all 4of our dogs can eat the same food and they've never been healthier. I'm so impressed with this food. Thanks Doc Po!!!
By Marley1 on Aug 10, 2021
I changed my dog's food because this one had better ingredients. 3 days in and she's still not eating it. No matter what I mix with it. Even mixing her old food. Doesn't touch it. Gave her the old food today and she ate the whole bowl. I don't think it's the product. She just really doesn't like it.
By Linn on Jun 23, 2021
While I think Dr. Pol is the best vet I've ever seen, I do not recommend this item, because my dogs don't like it. I have to almost starve 'em for them to try a little, but … they are like that with all dry and some canned dog foods. They are spoiled to table food.
Like I just mentioned above, the majority of dog owners who have used this product, are quite satisfied. Those who didn't simply claimed that their dog(s) didn't like the taste and would not eat.
Dr Pol Dog … Where To Buy
Not seeing this brand of dog food in your local pet store? If not, and you might think this a product worth trying, I have you covered. I might recommend that you think about trying a small bag first, just to make sure your pooch enjoys the taste. When comparing the price with similar dog foods, the cost seems fair. Below are a number of Dr Pol dry dog food products:
Dr. Pol Healthy Balance Chicken Recipe Dry Dog Food
Available in a 4 LB, 12 LB, and 24 LB Bags
Dry Food
Appropriate for the Small, Medium and Large Breed Dog
Click HERE For Pricing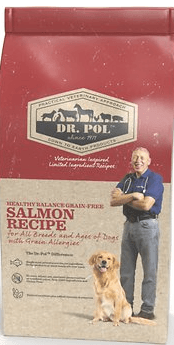 Dr. Pol Healthy Balance Salmon Recipe Grain-Free 
Available in a 4 LB, 12 LB, and 24 LB Bags
Dry Food
Appropriate for the Small, Medium and Large Breed Dog
Click HERE For Pricing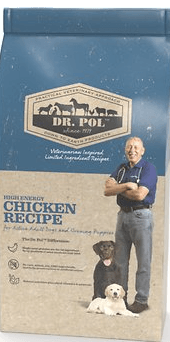 Dr. Pol High Energy Chicken Recipe Dry Dog Food
Available in a 4 LB, 12 LB, and 24 LB Bags
Dry Food
Appropriate for the Small, Medium and Large Breed Dog
Click HERE For Pricing
Conclusion
Hopefully, this article has provided some insight to Doctor Pol and his line of dog food. Without question, his popularity as a veterinarian and television personality has grown leaps and bounds. His compassion for all animals is obvious which makes his line of pet food one to consider.
Overall, I believe the line of Dr. Pol dog food will provide a healthy diet. We discussed the ingredients (first 6) contained within these recipes and described their nutritional value. In addition, we took an in-depth look at peas and the debate regarding this ingredient.
We then turned our attention to a number of reviews regarding this product, and found that the majority of dog owners were pleased. We looked at where these products could be purchased for those interested. I sincerely hope you now have a better understanding of the Dr. Pol line of dog food. Thank you for visiting, to the health of your pet!
Disclaimer
For those unfamiliar with dog food grain-free recipes, there has and is a controversy taking place as I write this article. The FDA has made public that it has launched an investigation between a possible connection between the grain-free diet and heart disease within dogs. For further information, the American Kennel Club has provided further details. Click here.
Disclaimer
The purpose of this site and articles are intended to provide a source of entertainment and information. As a dog owner and dog lover myself, I enjoy researching dog food products on the market to provide you with helpful insights. I am not a veterinarian nor an animal nutritionist, just a dog owner who wants to provide a healthy lifestyle to their pet. I use my research to express an opinion which may or may not be one you agree with.