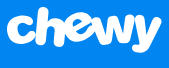 You would simply have to be living in a hole if you have never heard of the products that Chewy has available to pet owners. As a dog enthusiast and dog food researcher, I am going to focus on many of the products that the Chewy website has to offer to our  furry canines.
In this article, I hope to provide the dog owner with a number of products offered by Chewy Pet Food and point out some of the advantages associated with this popular online business. Hopefully, I will be able to answer some questions you may have and give you helpful insight into this popular online business.
Before getting into the Chewy Pet Food details, I came across a wonderful article that would be quite beneficial to you as a dog owner. This article, written by the Your Dog Advisor, contains a comprehensive list of what you, the dog owner, should consider before purchasing another bag or can of dog food.
Chewy, Tell Me A Little Bit More 
We all probably know someone who has had some experience with Chewy Pet Food, but do we really know who they are? Let's go a little deeper to shed some light on this company with a number of items that may help answer this question. Here are some specific details that you may or may not know: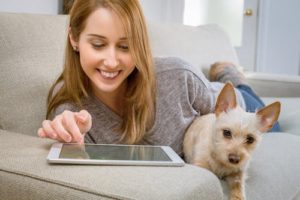 It was founded in 2011 and initially was named 'Mr. Chewy.' Founders were Ryan Cohen and Michael Day.
In 2012, the company estimated its yearly income to be 26 million.
By the year 2017, the company reported a revenue of 2 billion dollars.
In May of 2017, Chewy was sold to PetSmart for 3.35 billion dollars.
The Chewy headquarters is located in Dania Beach, Florida with other fulfillment centers throughout the USA.
Doesn't take a rocket scientist to understand that this company is and has been quite successful. Without question, pet owners seem to put a great deal of trust in this company and consider this the place to acquire the necessary needs for their pets.
What Does Chewy Offer? (Dogs) 
In short, just about everything your pooch would need. The Chewy dog food website offers everything from food to potty diapers. In my opinion, this is a major factor in the success of this business, as dog owners can virtually find and purchase all of their needs at one location. Let's take a further look at what Chewy offers dog owners:
As you can see, Chewy is a one stop website for dog owners. Any need you may have, Chewy provides a wide selection to choose from which makes this site so popular. Just click on each product listed above for further details. Let's now turn our attention to the main source, food.
Chewy Dog Food Brands| A Wide Selection Indeed
Chewy carries a wide variety of dog food brands that is available in both the dry and wet forms. You can find over 1,000 brands of dog food that can be purchased anytime, day or night. The online company places these brand in an alphabetical layout that appears like this:

This format makes it quite simple for dog owners to browse the site and read specific details pertaining to the product that they may be interested in. Interested in the Purina Pro Plan Dog Food? 
Just click on the 'P' and you will directed to a page that displays all of the Purina Pro Plan Products. Very convenient, and makes shopping a simple process.
To simplify things even further, the site has an option that allows you to choose from dry dog food brands and wet dog food brands. Simply click on which form of food you are interested in, and you will be directed to that page. 
What Other Information Does The Chewy Dog Food Site Provide?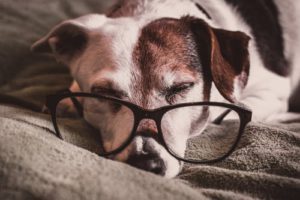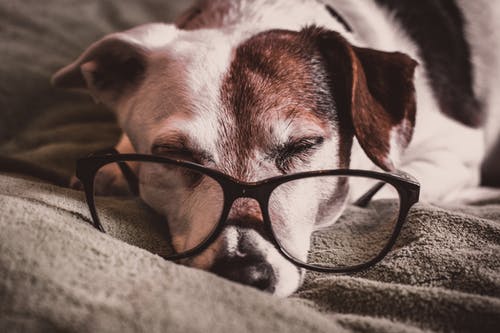 Besides making the process of finding a dog food product an easy process, the Chewy dog food site also gives you as a customer some other great information.
Finding a dog food (wet/dry), treats , medicine, etc. is a simple process but Chewy seems to understand that our lives are busy, and therefore has made this site all-inclusive. 
All-inclusive? Just take a look below to see the information the site provides that will help dog owners discover all pertinent information related to each product. Here's a quick peek at what I mean:
Price

– Each and every dog food product you find on the Chewy website will name the list price, and the Chewy price. In addition, you will see an 'Autoship' price that is even lower than the Chewy price.
The Autoship feature is convenient for busy dog owners as the product will be shipped automatically each and every month. Here's a quick look: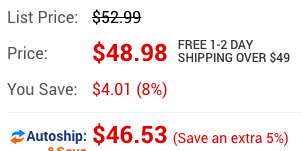 Product Size –

Most, but not all products, are available in a few different sizes and the site will specifically display these sizes. Here's a look: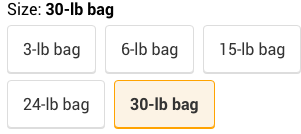 Obviously, the price of each product is determined by the size of the product. any dog owners, looking to transition from one food to the next, will purchase a smaller size during this transition period.
Ratings –

Yes, the Chewy website will also give you a rating of each dog food product. This rating is based on actual feedback provided by product users. One to five stars is used as the scale.

Reviews –

These reviews are actually written by dog owners who have purchased and used these products with their dogs. The website offers these comments to potential buyers, and share both the positive and negative reviews.

Answered Questions –

Another great aspect of this site are the questions one may have regarding a specific product. These questions are answered by the Chewy company and provide great insight to the customer or potential customer. Here is a snapshot displaying these three components.

As you can see, this product has a 4.5 out of 5 stars, 1,749 Reviews and 34 Questions have been answered regarding this product.
Product Description –

Each product comes with a description, outlining the key benefits.

Nutritional Information – The product's ingredient list is available with a simple click. 
Feeding Instructions – Based on your dog's weight, the Chewy website will provide you with the recommended amount (cups) for a daily serving.
The Chewy Shipping Process

As a dog owner myself, I have always been quite happy with the shipping process. In some cases, I have received my dog products as quickly as the next day after placing my order. Here are some insights regarding the shipping process.
Orders placed before 4PM (ET) will usually ship the same day. Most customers will receive their order within two days.
Orders over $49 ship absolutely free. Anything less than this amount will be shipped at a flat rate of $4.95.
The majority of orders are shipped via FedEx and a few other premium carriers.
The customer does not need to sign for the package or be home in order to receive their product.
Products are only shipped within the USA.
I have been, and continue to be a Chewy customer for years now, and have never had a bad experience. Products that I have ordered (too many to count) have arrived at my front door within 2 days with the product(s) being whole and undamaged.
Most Wanted … Products, Reviews, and Popular Choices
To give you a better understanding of Chewy dog products that are among the most popular, I will list these products below. I chose dry dog food that have at least 1,000 reviews to give you a fair assessment.
1. Dry Food   
All three are at the top of customer reviews with at least a 4 star rating. Click on the images above to check out these products in further detail.
2. Wet Food
Here are the top 3 for customers who have chosen a wet food product. Based on at least 500 customer reviews, with a rank of at least 4 stars.
3. Dental and Hard Dog Chews
Based on at least 800 customer reviews, and products with at least a 4 star rating, here are three of the more popular products.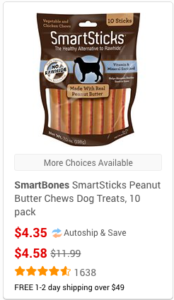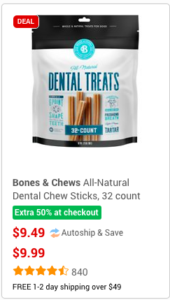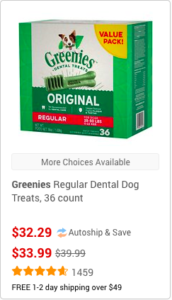 4. Soft and Chewy Dog Treats
For those dog owners looking for a softer treat, here are a few of the more popular products. Based on at least 900 reviews and at least a 4 star rating.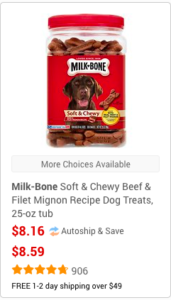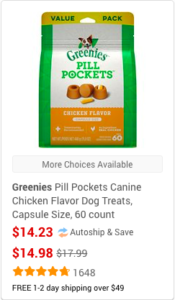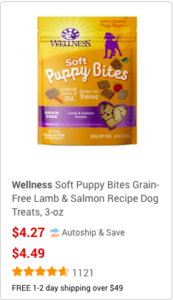 Final Thoughts
As you can probably tell by now, I am a huge fan of the Chewy website. For your convenience, I have outlined many of the features that this website has to offer dog owners.
It truly can be a one stop site for dog owners who are looking to purchase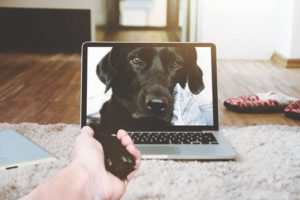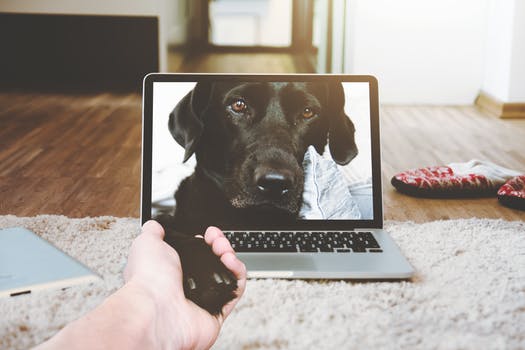 anything from recipes to clothing and accessories. I trust this website, and feel confident that the product(s) being placed at my front door will be of high quality.
For those multiple dog or cat owners, Chewy provides a wide variety that will meet the various needs of your pets. Any life stage your companion may be in, puppy to senior, Chewy has you covered.
In addition, I have found that Chewy is hard to beat price wise. Their products seem to be lower that what you will find in most Pet Stores, and quite often have certain deals on various dog products.
What are your experiences with Chewy? Please leave me a comment below, I would love to see your feedback or learn of your experiences dealing with this company. Thanks for visiting, and the best to you and your pet!