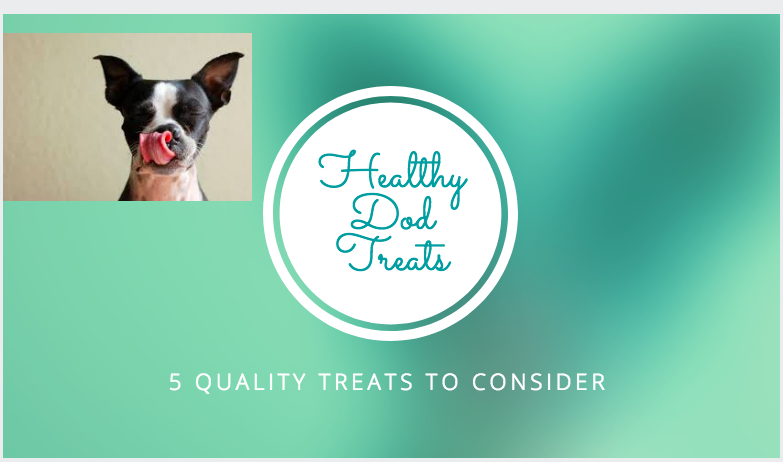 Let's not kid ourselves, all of us enjoy pampering our dogs now and then. In doing so, most of us will reach for the bag or box of treats from the cupboard and indulge our pets with a few. This is a ritual that we follow day after day without really considering the long term effects it may be having on our pooches.
How much time and research do we actually put in to the choices of treats that your pet consumes on a daily basis? If you answered not much, you are not alone. In this article, I will look at some of the consequences associated with unhealthy treats, types of treats, and look at some of the best healthy dog treats that you should consider with a few recommendations.
Dog Treats … Maybe Not!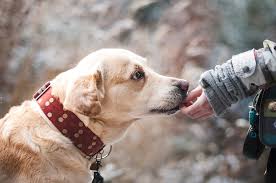 We love our pets, and giving them a treat two or three times a day is one of the ways we show that love. Whatever makes your dog happy, makes us happy! Well, most everything. I am not going to sit here and try to guess how many treats your dog will receive during the course of its lifetime, but let's just say that the number will be substantial.
Through our act of kindness, we may actually be doing a disservice to our four-legged friends. Unhealthy treats will eventually take its toll on our dogs in a number of ways that I will detail below.
Unwanted Weight Gain
Diarrhea and  Stomach Issues (Treats may compose fillers, that add no nutritional value)
Dental Issues (Soft, chewy treats can cause dental and gum issues)
Ingredients are sub-par and provide little to no nutritional value
As you can see, none of these items mentioned above are conducive to a healthy lifestyle. We must use caution in not only the amount of treats we hand out on a daily basis, but be certain we are also giving our pets something that is nutritional as well. If not, we can expect to deal with these issues listed above.
Types of Treats
There a number of treats on the market that are readily available for you to purchase. Some big, some small, some healthy, some unhealthy. What type of treat you decide on should be based on the needs of not only your pet, but you as well. Let me explain. For example, if you are involved in dog training, you will want to find a treat that is small and chewy. A quick bite that will allow you to continue with the training but still something your pet will enjoy.
Consider biscuits for your dogs as well, which provides a dental exercise for your pooch as well as enjoyment. No matter which type of treat you decide on, make sure you take the time to read the label on the package to ensure that your pet is receiving a quality, wholesome product. Stay away from unwanted preservatives, fillers or artificial ingredients.
Here is a list of some of the treats that are available to you as the pet owner, some healthy and some not so much.
Bite Size
Jerky
Bones
Biscuits
Strips
Sticks
Cookies
Links
Which type of treat you choose should be based on two very important criteria: First of all, always consider safety! Depending on breed size or life stage of your dog, some of these treats are simply not suitable. Smaller dogs  may not be able to handle bones, and there is always concern for choking or perhaps indigestion issues. The treat should always fit the size of the dog.
Number two, make sure you are providing your pet with a quality product. One that contains natural ingredients and one that is free from preservatives, fillers or other ingredients that provide little to your dog's diet. Also be cautious of the calories each bag of treats contains, as this can lead to dog obesity over a period of time.
Best Healthy Dog Treats … The Good Stuff!
Okay, let's take a look at some of the dog treats that I would highly recommend. The following are some of the best store bought dog treats that are made, and are available for purchase. Although these treats are a quality source, be careful not to over indulge your pet. As a guideline, treats should only consist of 10% of your dog's diet. Here are a few of the best:
1.) Whole Earth Farms Smokehouse Links
This treat comes in a link form, that are all-natural and grain free. The All Natural ingredients help support increased energy, less shedding, easier digestibility, shiner coat and healthier skin. Click on the image below for your best price:
First ingredient is real beef

All-natural, grain-free treats

No poultry by-products, artificial flavors, colors or preservatives

Made with real meat or poultry and bursting with savory, smoked flavors

Cooked in the USA with no ingredients from China
---
2. Newman's Own Beef Jerky
Comes in a jerky form, which is grain-free containing no artificial preservatives. No corn or wheat. Click on the image below for your best price:
First ingredient is 100% grass-fed beef

A high protein treat for dogs

Grain Free; no corn, soy or wheat. No artificial flavors, colors or preservatives

Free of chemical additives

Naturally preserved without nitrates or nitrites
---
3.) Orijen Freeze Dried Duck 
Comes in bite-sized pieces that are gently freeze-dried to lock in freshness. Provides an excellent source of nutrients. Click on the image below for your best price:
Made in the USA

For all dogs

Delicious and nutritious

Gently freeze-dried

Made with 100% pure meat
---
4.) Nutro Ultra Biscuits
All natural biscuits that contains essential antioxidants. Click on the image below for your best price:
ULTRA Antioxidant Blend All Natural Dog Biscuits With Wild Blueberry and Pomegranate help maintain and boost their immune system

ULTRA Antioxidant Blend All Natural Dog Biscuits With Wild Blueberry and Pomegranate support healthy heart function

ULTRA Antioxidant Blend All Natural Dog Biscuits With Wild Blueberry and Pomegranate are naturally preserved with no chemicals
---
5.) Hill's Ideal Balance Grain Free
Soft-Baked and all natural dog treat that provides nutritional value. Chicken is the #1 ingredient. Click on the image below for the best price:
Chicken is the #1 ingredient in these tasty dog treats to help maintain lean muscle

These grain free dog treats are made with no corn, wheat or soy, and no artificial preservatives, colors or flavors

These Ideal Balance treats for dogs are soft-baked for easy snacking as part of a healthy feeding routine

Soft-Baked Natural dog treats are made in the USA with global ingredients you can trust
Conclusion
 Well, there you have it. Those are my five top choices and ones that I have used with my own dogs throughout the years. I have always limited the number of treats given to my dogs and tried to follow the 10% rule as much as possible. There is nothing wrong with pampering your pet with a healthy, nutritional treat now and then as long as it is done with moderation.
You may have noticed that I didn't mention 'bones' as a treat that I would recommend. I have always been concerned with my dogs consuming or chewing bones due to the possibility of choking or splintering of the bone itself. Many pet owners are also using homemade recipes to treat their dogs, and I will discuss in a future article.
You may have to experiment with a few to determine which type of treat is best for you and your pet. I always liked to use a combination of a chewy, soft treat with a healthy crunchy one.
Check out these products mentioned above by clicking on the images, and decide which one best fits the needs of your four-legged friend. You can feel confident in the above mentioned products and your pet will love them as well! To the health of your pet!