Are you beginning to see some unwanted pounds on your pooch? I have been through this scenario a couple of times with dogs I have owned and decided to not let this happen again. There are a number of reasons that may lead to unwanted weight gain with your pet which I will examine in this article. I will also take a look at some of the health concerns associated with dog obesity and give you some recommendations in the search of the best diet dog food.
What's Making Our Dogs A Little Chubby?
As mentioned above, there are a number of factors that may lead to our dogs becoming a little chubby. The Association of Pet Obesity Prevention states that 55% of dogs are either overweight or obese. Some of these factors are indeed a result of our own bad choices as the pet's owner, and others that we have no control over. Let's take a look at some of these factors below:
Overeating
Too many, unhealthy treats
Lack of exercise
Genetics
Aging process
Medical issues (Disease)
Excessive amount of calories or carbohydrates in their food
Neutering/Spaying
Though not entirely inclusive, the factors mentioned above can be responsible for the weight gain we are seeing in our pets. Let's take each one of these and break it down a bit further.
8 Factors That Lead To Dog Obesity
1. Overeating – Makes sense, huh? Well, unfortunately as dog owners we sometimes lose track of just how much our beloved four-legged friends consume in a day. People food, stealing the cat's food are just a couple of ways they may be eating just a little (or lot) during the course of a day.
2. Too Many Treats – We all like to reward our pooches with a chewy treat, especially when we feel that they should be awarded for good behavior. Unfortunately, we can over indulge in this practice which will eventually lead to some unwanted pounds.
3. Lack of exercise – As our dogs grow older it is common to for them to substantially lose some energy that they once had as puppies or young dogs. Exercise burns calories, and this reduced energy can often result in weight gain as well.
4. Genetics – Not much control over this one! Certain breeds simply tend to take on more weight than others. You can certainly talk with your vet or do some research to determine if your pet may be a part of a specific breed that is susceptible to weight issues.
5. Aging Process – No way around this one. Our dog's physiological structure will just not be able to manage the intake of food as it once did. The metabolism structure is not quite able to break down the food intake as well which may lead to excessive weight gain. Combine this with a reduced lack of energy, and weight gain is probable.
6. Medical Issues – Chronic health conditions, especially in older dogs, may result in weight gain as well. One of these, Cushing's disease, is seen when the adrenal glands produce too much of a chemical known as cortisol. Other medical issues relating to weight gain include thyroid disease, diabetes and medications used to combat these issues.
7. Calories/Carbohydrates – This is one area that can and should be monitored by pet owners. Excessive amounts of carbohydrates will be stored as fat and will usually lead to weight gain. Older dogs with less activity and exercise, are at a higher risk in this scenario. This is not to say that dogs do not need carbs, as it provides energy to our pets. Providing healthy carbohydrates is vital to your dog's health.
8. Neutering/Spaying – In some dogs, the medical procedure regarding neutering and spaying may change the metabolism of your pooch which may result in a change in the eating behavior. This, in turn, may lead to an increase in appetite leading to unwanted pounds.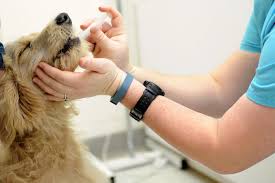 Health Risks Associated With Dog Obesity
After looking at some of the factors resulting in dog obesity it is important to understand the effects it may have on our pets. We all want our four-legged companions to live a long, healthy life and keeping them fit should be critical to all dog owners. If not, our pets may become ill and eventually suffer from these conditions:
Diabetes
Joint and bone issues
Less energy, stamina
Cancer risk is increased
Liver function can be diminished
Resistance to harmful bacteria, allergies, infections is a concern
Coat and skin diseases
Arthritis
Digestive Issues
Shortened life span
As you can see, none of these conditions are anything to be taken lightly. We, as dog owners, must continue to provide our pets with a healthy, nutritional diet that will alleviate most if not all of these concerns. I would advise you to actually keep a 'log' around the house and limit your dog to a specific amount of calories per day. This would include treats or any other form of calorie intake.
Is A Diet Dog Food The Answer?
Okay, I hope by now you have gotten the idea of the dangers associated with dog obesity. To give your canine the best shot at living an energetic and healthy lifestyle, it is essential that we find a brand of dog food to ensure this. The good news is that there are specific products on the market that target dogs with overweight issues. The bad news is that all of these products claiming to help with this issue are simply, not healthy!
So how do you know which brand(s) will be beneficial to your pet who is a bit overweight? What is the best diet dog Food? I've got you covered as I have done the research for you. As I mentioned earlier, I have had a couple of dogs who were a bit overweight due to my own stupidity. Yes, I over indulged them with treats, fed them table scraps and didn't thoroughly research the brand of food they were consuming on a daily basis. I lost one of my companions when she had just turned nine, and still feel the guilt associated with her death.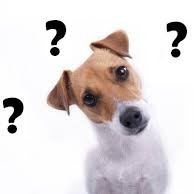 If your pet has reached the point of being overweight, it is not alone. Fifty-five percent of dog owners throughout the world are facing the same issue with their companions but only you can make a difference in your pet's life. From personal experience, I can tell you that it will take discipline on your part. Telling your dog 'no' to table scraps or to a second treat is a tough thing to do. Just remember you are doing this in the best interest of your pet. He or she will still love you! Okay, first things first, and let's find you a quality diet dog food.
The dog food industry has realized the need and demand for a diet dog food and has produced a number of recipes to address this issue. They have also realized that there is quite a lot of money to be made in this area, and will spend millions in advertising just to get your business. Don't assume that just because their recipes are designed to treat obesity, that they are produced in the same nutritional value. They are not! Some diet dog food may actually contribute to additional weight gain!
Best Diet Dog Food … 3 Brands To Consider
Ready to look at three products that I would highly recommend in a diet dog food? Before we do there are a number of things you should consider before purchasing a dog diet product. First of all, with any dog food, the first ingredient you see on a label should be one of a healthy, nutritional meat. This is your primary source of protein, and the same holds true in a diet food. Secondly, look for a recipe that has fewer calories than other products. A recipe that contains less fat than your average product will also be beneficial in obtaining some weight loss. With that said, let's look at some brands that I would highly recommend.
1.) Wellness Core Reduced Fat (Key Features)
Full of healthy protein
First three Ingredients consists of turkey, chicken and salmon oil
Grain Free which is beneficial for dogs with sensitive stomachs and allergies
Reduced fat formula for the overweight dog
All natural ingredients, no artificial flavors, colors or preservatives 
2.) Annamaet Lean Grain Free Formula (Key Features)
Recipe contains half the fat as other grain free products
Helps to strengthen the immune system
L-Carnitine's involvement in fat metabolism helps maintain lean muscle mass
Contains an excellent source of Omega 3 Fatty Acids
First ingredients include chicken meal and field peas and chickpeas
3.) Fromm Gold Coast Weight Management (Key Features)
Grain Free formula
Helps to control calorie intake
First few ingredients include whitefish, salmon meal and peas
Supplemented with L-Carnitine
Reduced fat
Final Thoughts
I certainly hope this article has made you more aware of the consequences associated with having a dog who is overweight or obese. None of us want our pets to suffer and we all should be proactive in keeping our dogs healthy throughout their life cycle. We all know that most dogs will eat just about anything that comes their way, so use some common sense before indulging your pet. They will still love you!
If you are seeing a gradual or rapid weight gain in your pet, ask yourself the following questions. Is my dog eating more than usual? Is she becoming more docile and less energetic? Has her behavior changed? Is it something I have changed or added to my dog's diet? These are just a few of the questions that may need to be addressed regarding your dog's weight.
Always consult your vet when you notice changes with your pet. Your vet will be able to determine if your dog has some sort of medical condition that may be causing the increase in weight and begin a regiment to treat this illness. If it is determined that there are no underlying medical issues, then you can consider a quality diet dog food.
For your convenience, I have listed three diet food products that I would highly recommend in treating your overweight dog. I have used two of these products (Wellness Core & Fromm Gold) with my own dogs and have been very pleased with the results. One of my dogs, an Afghan Hound, actually went from 63 pounds to 51 pounds in a three-month period with the Fromm Gold Weight Management recipe. This product along with fewer treats, no table scraps and a daily long walk, helped to take off the pounds.
Thank you for stopping by, and please feel free to leave a question or add a comment below. I have also left a link below detailing the recommended products that can be purchased at a great price. I wish you and your pet the best and hope that this article was informative and helpful in some way. To the health of your pet!
———————————————————————————————————————————————————
Click On The Images Below To Purchase And Receive Free Shipping!