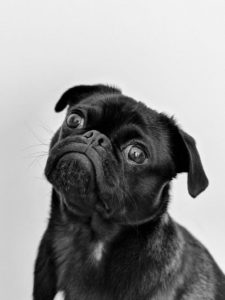 Hello dog lovers, back again with some information regarding another dog food product that you may have never heard of before you came across this article. I know that I hadn't, so off I go to do some research on this product, the American Natural Premium Dog Food.
So, what is this product all about and why is it growing in popularity? I'm going to answer that question and a whole lot more as it pertains to this product and hopefully provide you with information that may be helpful to you. Let's get started.
What Are You Looking For In A Dog Food?
Wow, there are a lot of opinions based around this question, and one that really comes down to the specific needs of your four-legged-companion. Some pet owners would argue a good dry recipe, others canned, some a raw diet and still others a grain-free diet.
I will get into further detail regarding this issue in a future article, but for now I want to provide you with information pertaining to the American Natural Premium Dog Food. Here are some specific details regarding this product.
American Natural Premium Dog Food… What's The Difference?
As I have researched a number of various dog foods, the company or brand seem to have a belief that their product is different if not better from all other brands out there on the market. American Natural Premium is no different, as they produce their recipes with the following three beliefs in place:
Quality
Taste
Price (Affordable)
Quality – American Natural Premium Dog Food is labeled as a natural, premium product that makes this claim based on the following criteria:
Their recipes are produced within a USDA inspected facility
Their recipes are free from any corn, soy, or wheat and none of their ingredients are imported from China
The foods and recipes are tested for quality during the cooking process and again before distribution
Ingredients are purchased from trusted local farmers and producers. These ingredients are obtained in small batches to ensure freshness
Foods are cooked in small batches at low temperatures to secure nutrient value as well as easy digestion to pets
Added probiotics after the cooking process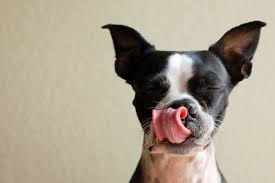 Taste – The company claims that pets can't resist the taste of their recipes. I will get into specific recipes in just a minute.
Price – The company claims that the price of these premium recipes are cheaper than most other premium brands. They offer these recipes at a lower cost without taking away the quality of food.
American Natural Premium Company… The Story
Not unlike many other dog food companies, the American Natural Premium Brand was founded with the belief that our pets not only need, but deserve a healthy and nutritional diet. This 'belief' is at the core of the company's operation.
The company was actually founded in 1998 by two entrepreneurs named Gene Large and Jennifer Burlo. These individuals had a vision that pet owners should be provided with an affordable, quality diet that would be available in various recipes.
As animal lovers, they were somewhat disappointed with the current market of pet food available, and decided to do something about it. As a result, the company began its production of pet food.
What Is Natural/Premium Dog Food?
Sounds good, right? Well, to take this concept one step further, let's take a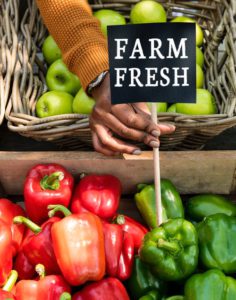 look at how Dictionary.com defines these two words. Here you go:
Natural

– Existing in or formed by nature (Opposed to artificial).

Premium

– Of exceptional quality or greater value than others of its kind.
Both of these definitions are used as adjectives, referring to a noun. In our case, that would be dog food. A natural dog food, a premium dog food.
Now, with that said, be careful of these two terms when they are used to describe a specific type of dog food. Even though the Association of American Feed Control Officials (AAFCO) has put certain guidelines on these manufacturers of pet food in order to call it a natural product, it would be wise to read the label.
When reading the label of a pet food, be wary of the word 'Chemical' or 'Chemically' in the ingredient list. How does the AAFCO define the word 'Natural,' as it pertains to pet food. I've got you covered:
NATURAL – A feed or ingredient derived solely from plant, animal or mined sources, either in its unprocessed state or having been subjected to physical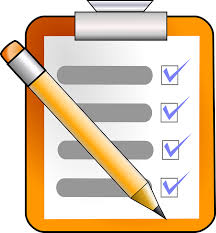 processing, heat processing, rendering, purification extraction, hydrolysis, enzymolysis or fermentation, but not having been produced by or subject to a chemically synthetic process and not containing any additives or processing aids that are chemically synthetic except in amounts as might occur unavoidably in good manufacturing practices.
Hopefully, this information will assist you in the search for a truly 'Natural' dog food. It would appear to me that the American Natural Premium Pet Food can be classified as a natural dog food.
Now, let's take a look at the word 'Premium.' Once again, be careful with this word as it used to describe a pet food. Premium may suggest that the ingredients used in the recipes are superior to other brands. This may, or may not be true. Once again, read the label to ensure that the AAFCO nutrient profile meets the standards to represent a premium food.
Does American Natural Premium Provide a Puppy Food?
The company does indeed provide a puppy recipe for the little guy. In fact, you can choose from two types of the puppy product that I will detail below:
American Natural Premium Puppy – This recipe is formulated with the pup in mind.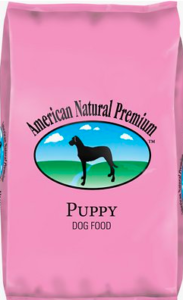 Here's what you get:
Quality chicken-meal that assists your pup with healthy muscle growth.
DHA from fish meal and fish oil helps your furry best friend's brain development and vision.
Tasty kibble with omega fatty acids for healthy skin and coat in developing pups.
Calcium and phosphorus for healthy teeth and strong growing bones, plus added vitamins and minerals for balanced nutrition.
Proudly made in the USA with no corn, wheat, soy, artificial colors or preservatives.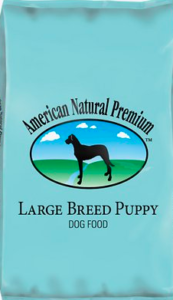 American Natural Premium Large Breed Puppy – Designed for the large breed pup, here's what you get:
Dry dog food with high-quality chicken meal for healthy muscle growth in large breed puppies.
DHA from fish meal and fish oil helps your furry best friend's brain development and vision.
Tasty kibble with omega fatty acids for healthy skin and coat in developing pups.
Calcium and phosphorus for healthy teeth and strong growing bones, plus added vitamins and minerals for balanced nutrition.
Proudly made in the USA with no corn, wheat, soy, artificial colors or preservatives.
Does American Natural Premium Dog Food Produce Any Special Type Formulas?
Like many other popular brands on the market, American Natural Premium does indeed produce a number of formulas to target specific needs of your pet. Here is a list of those below with their unique characteristics.
American Natural Premium Exhibitor's Choice
With the 'show' dog in mind, this dry dog food recipe features the following: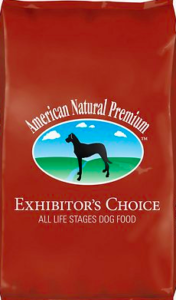 A healthy source of protein which includes chicken meal and fresh chicken. Salmon oil and whole egg are added to this formula to help increase shine, thickness and color of coat.
Recipe includes antioxidant-rich vegetables including carrots, lettuce and celery to support immunity and fight free radicals.
Supporting healthy joints with the addition of Chicken cartilage, a natural form of glucosamine and chondroitin.
A combination of vegetables which provides antioxidants for immune system support.
Added Omega-3-rich salmon oil supports healthy skin and a shiny coat.
American Natural Premium Sensitive Care Recipe
This specific recipe is geared for those pets who tend to have a sensitive stomach or digestive issues. Low fat with limited ingredients.  Here's some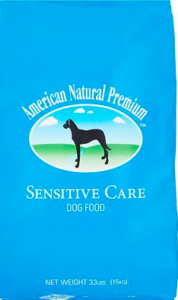 more detail:
Contains select highly-digestible ingredients including chicken meal, oatmeal, oat flour, potato, brown rice, whole egg and flaxseed.
Slow-release carbohydrates (oatmeal and oat flour) help slow down the digestion process making it easy on the tummy.
Quality fiber sources including tomato pomace aid in digestion and produce a more consistent stool.
Prebiotic ingredients including chicory root enhance the health of the digestive and immune systems.
Lower fat and protein levels make a great diet for senior or overweight dogs.
Where Can I Purchase American Natural Premium Dog Food?
To be honest, you may have some difficulty finding this product at your local pet store. The company, based in Wisconsin, first started to market their product in the Midwest. As time passed and the product became more popular, it has now become available in various regions throughout the United States.
For those having difficulty finding this product, I have you covered. Simply click HERE to find the American Natural Premium Dog Food recipes that were listed above as well as a few others. I hope this article has brought you some further insight regarding this product and assists you in the process of determining which dog food is right for your pooch.
Note: This article contains affiliate links and offers, and I may receive a commission if you decide to purchase one of these products.
.Disclaimer
For those unfamiliar with dog food grain-free recipes, there has and is a controversy taking place as I write this article. The FDA has made public that it has launched an investigation between a possible connection between the grain-free diet and heart disease within dogs. For further information, the American Kennel Club has provided further details. Click here.
Disclaimer
The purpose of this site and articles are intended to provide a source of entertainment and information. As a dog owner and dog lover myself, I enjoy researching dog food products on the market to provide you with helpful insights. I am not a veterinarian nor an animal nutritionist, just a dog owner who wants to provide a healthy lifestyle to their pet. I use my research to express an opinion which may or may not be one you agree with.
eathealthydoggy.com assumes no responsibility or liability for the use or misuse of what's written on this site. You should always consult with a veterinarian if you should have questions regarding your dog's diet or overall health.