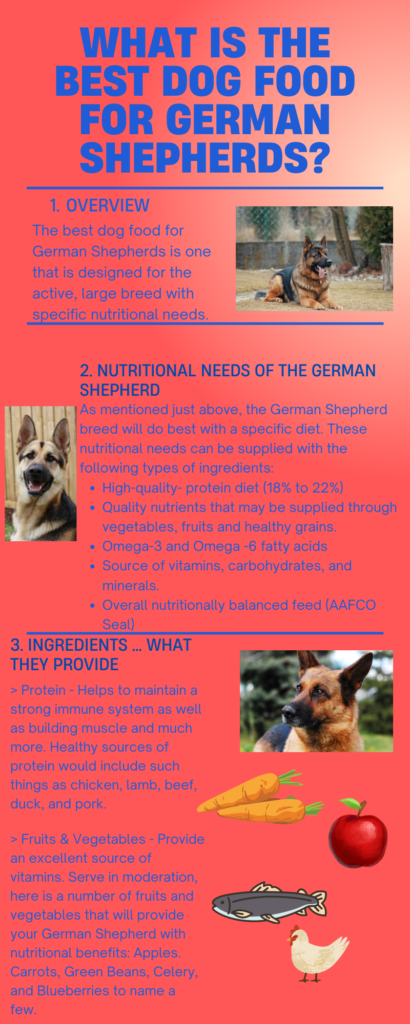 A Few Excellent Choices For That German Shepherd
Hopefully you now have a better understanding of the importance of feeding your German Shepherd a nutritional diet. The German Shepherd breed has a distinct number of characteristics to consider, and providing your companion with an overall, healthy diet is imperative.
Below I have listed a few products that I believe will provide your pup with these needs we have discussed. These are popular, wholesome products that you may want to consider. Here you go:
This post may contain affiliate links and I may receive a small commission if you travel to the vendor website (Chewy.com) via affiliate links I provide, and make a purchase of one or more of my recommended products. The pricing or value of your product will not be affected whatsoever by doing so. 
1.) American Journey Large Breed Active Life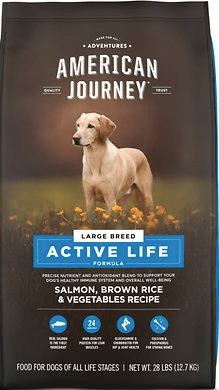 2.) Royal Canin Nutrition German Shepherd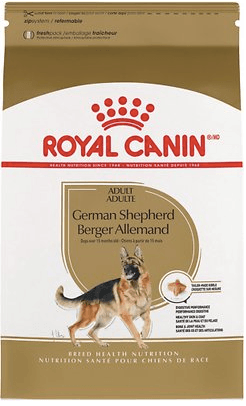 Disclaimer
For those unfamiliar with dog food grain-free recipes, there has and is a controversy taking place as I write this article. The FDA has made public that it has launched an investigation between a possible connection between the grain-free diet and heart disease within dogs. For further information, the American Kennel Club has provided further details. Click here.
Disclaimer
The purpose of this site and articles are intended to provide a source of entertainment and information. As a dog owner and dog lover myself, I enjoy researching dog food products on the market to provide you with helpful insights. I am not a veterinarian nor an animal nutritionist, just a dog owner who wants to provide a healthy lifestyle to their pet. I use my research to express an opinion which may or may not be one you agree with.