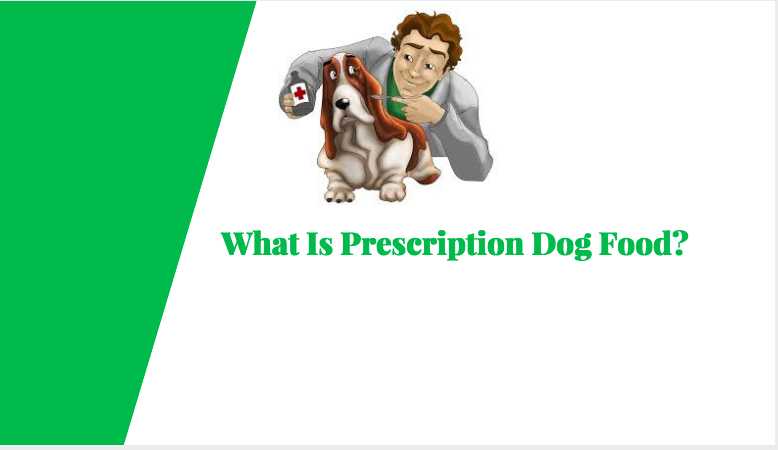 Just like us, our dogs may also suffer from medical conditions that requires a plan or treatment that specifically targets these issues. Unfortunately, dogs of all ages (puppy to senior) can be diagnosed with symptoms that must be addressed. You, as the dog owner, should closely monitor the health and well-being of your pet and take action if you suspect that there may be some underlying issue.
Is Prescription Dog Food A Good Choice?
Without hesitation, always consult your veterinarian if you see a change in your dog's health or suspect that something doesn't seem just right. By doing so, your vet will be able to diagnose a specific problem that may be affecting your pet. After diagnosis, the vet may suggest a prescription diet that is designed to treat a medical issue. So what is a prescription dog food?
First of all, prescription dog food is big business! Dog food companies realize the profit that can be made from the production of prescription formulas and have placed major emphasis in this area. In some cases these dog food companies have made agreements with vets and their clinics to share in the profits of prescription dog food. I highly recommend you do your own research and catch up on the current trends before deciding on a particular product.
You should also be aware that some prescription dog food actually provides nothing more than you can find on the shelves of your local pet store. This is not to say that all prescription dog food is produced with only a profit margin in mind, but it does suggest that you must do your own research regarding a specific brand.
Symptoms That Prescription Dog Food Targets
What are these 'medical issues' that unfortunately bring discomfort and pain to our four-legged companions? As I mentioned earlier, always consult your veterinarian to determine a diagnosis. Chances are, if correctly diagnosed, your vet may recommend a prescription diet that targets one of these symptoms:
Allergies (Food/Skin)
Kidney Issues (Failure/Stones)
Diabetes
Weight Loss
Heart Issues
Joint Health (Hips/Joints/Arthritis)
Dental/Oral Issues
If you are wandering, yes there are specific brands that do address each one of these symptoms. A word of caution here: Just make sure that a product of your choosing not only focuses on the treatment of your pooch but also contains a healthy, nutritional value as well.
Your Vet Can't Be Wrong, Right?
Do you take everything your vet tells you as Gospel? Let's face it, our vets have gone to school for years to learn how to effectively treat our pets and keep them healthy throughout their life. If they aren't the experts, then who is? Well, if the majority of vets throughout the world were to be perfectly honest, they would tell you that their knowledge of pet food is probably not one of their strong suits.
There is additional help available! Many veterinarians work hand in hand with animal nutritionists in finding the latest trends in treating health issues associated with your pets. I would suggest you seek out an animal nutritionist to find out what kind of advice they have to supply. You now have the benefit of two professionals (nutritionist, vet) to assist you in the well-being of your pooch.
Is Prescription Dog Food Worth The Cost?
The answer to this question is one, as a pet owner, has to be made by you. I would recommend that you not just take your veterinarians opinion without first doing some research of your own. Ask your vet the 'how' and 'why' questions. For example, how is this prescription diet going to benefit my dog, and why is better than a quality food that I can find at the local pet store. If you are not happy with these answers, keep searching for additional information.
Prescription dog food is expensive, and many pet owners must consider if it is something they can afford. In many cases, an eight pound bag of prescription dog food may cost you upwards to $30. That's a hefty price tag for a product that may or may not alleviate the symptoms currently affecting your pooch.
There are those who would argue that there is nothing 'special' about prescription dog food. The ingredients contained within prescription dog food can be found in most healthy, wholesome dog food. So why, the hefty price tag? Well, in order for a dog food to be labeled as a 'prescription' in must go through a series of tests in order to be presented as such. This testing can be expensive, and in order to absorb some of this cost you find the lofty price tag.
Prescription Dog Food … Pros
Recipes and formulas are designed to assist pets in two ways: 1.) Supplies our pets with healthy, nutritional ingredients within the formula and 2.) Formulated to address specific health issues related to your pet.
Dog Food Companies, in order to make a claim that their product is indeed effective in treating specific health issues, must provide research supporting this claim. These claims must be supported by the Center for Veterinary Medicine (CVM) before their product can be labeled as a prescription or therapeutic product.
Easily accessible to purchase at your local vet clinic.
Prescription Dog Food … Cons
Price
There have been lawsuits filed (class action) claiming that the pricing is fraudulent based on the assumption that prescription dog food actually does not contain any medical ingredient that would require pet owners to obtain a prescription.
Final Thoughts
My intention in this article is not to suggest that prescription dog food is not a viable option for pets who have been diagnosed with a medical issue. In many cases this type of diet has indeed pay huge dividends in preventing and/or treating specific conditions. Others, on the other hand, question the value and benefits that this type of diet claims to provide.
I would suggest that you not assume either is an absolute truth. Like us, each dog is unique in their make-up and it is up to us as pet owners to decide what is best for the well-being of our beloved companions. This decision should be based on a collaboration between us, our veterinarian, and animal nutritionists. Together we should and must design a plan that will directly target the needs of our pets.
I sincerely hope that this article has been beneficial to you in some way. We all want our four-legged companions to be happy and healthy and providing this at times requires assistance from professionals. I wish you nothing but the best in the care of your pets and would encourage you to leave a comment below or ask a question that you may have. I use these questions to better inform you of the latest trends and information to assist you and your pet!
———————————————————————————————————————————————————
Click The Image Below To Shop For A Popular Prescription Dog Food And Discover The Benefits It Provides To Your Pet