Organic Dog Food … What It Shouldn't Contain Is Most Important!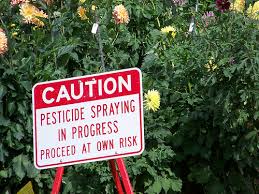 If you are like me, when I use the word 'organic,' my thoughts go to something that has not been processed with chemicals. We would hope that dog food manufacturers would think the same way. But do they? Well, according to PetSmart, organic dog food  should be defined in the following way:
"In order to be labeled "organic," pet food must also be free of antibiotics, synthetic hormones, toxic pesticides and preservatives. Ingredients in organic food must not be genetically engineered, grown in chemical fertilizer, or irradiated."
So, what is organic pet food? I believe the definition above should serve as a good resource.
Consider This Before Purchasing Organic Dog Food …
For years, I have basically purchased food for my pet without taking the time to really know or understand what was really inside the bag. Don't get me wrong, I knew enough to realize that certain brands were reputable and nutrient filled, but I never took the time to examine the labels to be sure my pet was eating healthy. Don't make this same mistake. The same holds true for organic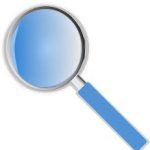 food for this reason: Organic pet food can be completely organic or partially organic. To be sure, follow the guidelines below, and read all labels.
100% organic: All ingredients must be organic
Organic: At least 95% of ingredients are organic; remaining ingredients must be approved substances
Made with organic: At least 70% of ingredients are organic
As mentioned earlier, you must be sure to read the labels to determine which percentage of organic content is actually contained within the food.
Organic Versus Natural … What's The Difference?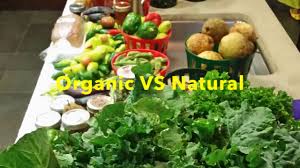 Another issue that has confused pet owners over the years has centered around the difference between organic and natural dog food. The terms 'organic' and 'natural' seem to go together, but this is not the same when talking about dog food. Although both have similar components, there is definitely a difference in the two.
Requirements (Label)
Organic – Manufacturers of organic dog food must follow specific guidelines that are governed by specific laws. (USDA)
Natural – Manufacturers have more freedom with labels. No specific laws in place to govern dog food labels.
Growth of Food
Organic –  No toxic pesticides, No synthetic growth hormones, No petroleum-based fertilizers
Natural –   No rules or regulations. May be a processed food including pesticides and fertilizers.
This is not to say that 'natural' dog food is all bad, but only to suggest that its' contents are not all pure. Some, if not most of natural pet food will contain added ingredients that are not entirely wholesome. On the other hand, organic food, following specific mandated guidelines will not contain questionable ingredients.
Benefits Of The Organic Diet … The Big 5
No animal by-products ( #1 ingredient should always be a meat such as lamb, duck, beef, etc.) No by-product!
Better overall health and quality of life (longevity)
Fewer digestive issues
Fewer skin allergies/ailments
Less food needed to fulfill nutritional requirements
*Animal by-products –  (What's left of a slaughtered animal after the parts intended for human consumption have been removed. Doesn't sound like it is something I want to feed to my pet!)
* Better overall health and quality of life – ( Wouldn't we all want our pets to live a longer, quality life?)
* Fewer digestive issues – ( Firmer, smaller stools)
* Fewer skin allergies/ailments – ( Smoother, healthier coat)
*Less food needed to fulfill nutritional requirements – ( Dogs less hungrier, may also help in weight loss)
Pet Owners Are Turning To Organic …  Is This The Right Choice For You?
I will tell you that there has been an increase in the popularity of organic dog food as pet owners become more educated with the nutritional value this food provides. Is the organic dog food right for you and your companion? That is a question that you, and only you, can answer. Having a conversation with your vet or speaking with a animal food nutritionist may be helpful in making a decision. I have listed a few popular organic dog food brands below for those who may want to research further.
Organix Chicken & Brown Rice Recipe

Kirkland Signature Nature's Domain USDA Organic Chicken $ Pea Formula

Tuffy's Pet Food 131575 Tuffy Natural Planet Organics Chicken & Oats

            
Thanks for stopping by, and I hope this article has been beneficial for you. Please feel free to comment below or provide feedback with your own experiences. To your healthy dog!