For many dog owners, watching their beloved pet suffer with allergies and food sensitivities can be a difficult time. To make matters worse, finding the culprit to this unpleasant experience can also be just as difficult. As a result, dog owners everywhere have tried to combat this issue by turning to hypoallergenic dog food as a solution. What is hypoallergenic dog food and is really necessary?
Before I answer these questions, I would like to give you some insight with one of my dogs that suffered from food allergies and the process I went through to solve this issue. My story is not unique, as there are a great number of dog owners that have or are going through the same issue.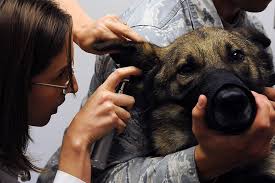 My Story … The Dreaded Food Allergy
As dog owners, we all have a particular breed or type of dog that we are drawn to or a fondness. I am no different as the Afghan Hound has always been my breed of choice. I won't get into a lot of detail regarding this breed, but I can tell you that they require a great deal of grooming to showcase their beautiful fur.
I have always went the extra mile in caring for my hound which included daily brushing, long walks and a diet that consisted of healthy, wholesome ingredients. She was a huge part of the family, and loved by all. To say she was spoiled would be a huge understatement.
Through the daily grooming, I started to notice that she was beginning to lose some fur on the outside of her back legs. At the time, I had no idea why and made an appointment with my vet the following day. The vet informed me that he was pretty sure what was causing this, but to be on the safe side, did some further blood work to rule out any major health issues.
Thankfully, the blood work came back normal which was a great relief! What came next was something I was not expecting. The vet suggested that my pet was suffering from some type of food sensitivity as a result of an ingredient that was present in the food she was consuming on a daily basis.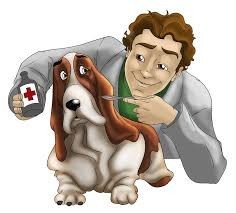 My vet recommended that we conduct an elimination diet where we cut off my hound's current diet and replace it with one that she has never had before. In most cases it will take weeks to conduct this type of testing. 
 If your dog shows improvement with the 'new' diet (mine did) then we next slowly reintroduce her back to the old food to see if this was actually causing the issue. Within a week, my dog was showing the same signs (losing fur) so it was determined that she in fact had developed a food allergy.
The guilty ingredient in my hounds diet was chicken. By substituting chicken with lamb made all the difference for my pet but it took some testing and time for my vet to make this conclusion. Obviously, my dog no longer has chicken in her diet but she seems to enjoy the lamb just as well.
I had no idea that a dog can become allergic to a food that they have been eating for years! I am happy to say that my hound is now doing just fine with her new diet and the fur loss is no longer an issue. I will tell you about the current food she is now eating a bit further on. Word of advice: If you are experiencing a similar issue with your dog, get them to your vet! Your pet will thank you!
What Is Hypoallergenic Dog Food?
Hypoallergenic dog food for all intent and purposes, is a food minus the ingredients that were present in the food causing the allergy. As I mentioned earlier, finding the specific irritant causing the allergy is not an easy task. In my case it was determined that my pet had an issue with chicken, so finding a hypoallergenic food without chicken was my focus.
Each case of dog food allergies is unique to the pet owner. For example, I went through a lengthy process to determine that chicken was the trigger to my dog's stress. For others, it could be beef, flour, wheat, grains or a combination of ingredients that are the irritants. As a result, finding the specific ingredient responsible may take weeks to discover.
So what is hypoallergenic dog food? In its simplest form, it is a food that doesn't contain the ingredient or ingredients that is causing discomfort to your pet. Once you and your vet has determined the food allergen, a decision as to the best hypoallergenic diet for your dog can be discussed.
Symptoms Of Dog Food Allergies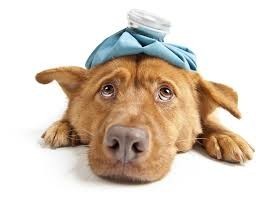 Although dogs will show various signs and symptoms of allergies, there are some common traits that they will exhibit. Listed below are a number of these that are direct signs that your pet may be suffering from some type of allergy:
Excessive itching or scratching

Diarrhea

Sneezing

Patches of lost fur

Vomiting

Ear infections

Red, watery eyes

Excessive licking to one or parts of the body

Loss of appetite

Increase in bowel movements
If you are seeing any of these signs with your pet, don't assume it must be an allergy of some kind. Get your dog to your local vet to rule out other health issues than can also create these issues. Don't assume!
Conclusion and Recommendation
Dealing with dog food allergies can be a stressful time for both the pet and its owner. We must be diligent in the care of our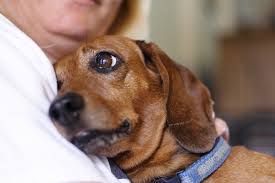 pooches and to closely monitor their behaviors to ensure they have a healthy, happy life. I can't emphasize enough the importance of collaborating with your vet when you notice symptoms that may indicate an issue with allergies.
Is hypoallergenic a right choice for every dog? My short answer is, 'no.' Dogs who appear to be healthy with no signs of sickness or changes in behavior do not need this type of food. Why change as long as their diet is one of healthy, nutritional ingredients?
As I mentioned at the beginning of this article, I have had a pet that was diagnosed as having an irritant to the food she was consuming on a daily basis. My dog was six years old when she starting showing signs and symptoms of having a food allergy. It took months of testing with the elimination diet, multiple visits to my vet, and quite a bit of money from my wallet. I have no regrets as she is quite healthy again with no further signs of stress.
The food she is now on (Diamond Naturals) was a decision my vet and myself agreed on and one that I would strongly recommend if your dog is suffering with food allergies. Talk with your vet and see if this product is one that would be applicable with your own pet. For your convenience, I have left an image of the hypoallergenic product below. Please leave a comment below or ask a question if you would like. I wish you and your pet the best!
To Take A Closer Look At Diamond Naturals, Simply Click On The Image Below: