The Taste Of The Wild Canine Dog Food has become very popular with many dog pet owners all over the world. The product is produced in the United States through the Diamond Pets Food Company, and the Taste Of The Wild formula has been on on the market since 2007. In my Taste Of The Wild Canine Dog Food Review, I will look at the company's philosophy, product attributes, ingredients, feeding recommendations and where you can purchase this product.
This particular product is based on and formulated with the belief that dogs need the same natural, nutritional ingredients as their ancestors obtained when living in the wild. This natural, wholesome diet is believed to serve our pets with an overall nutritional food which is consistent with all of the Taste Of The Wild formulas. This philosophy is the primary focus in all of their formulas and seems to be very popular with dog owners.
Product Beliefs And Attributes
Taste Of The Wild Formulas are all based with the following beliefs and attributes that are listed below. In the company's opinion, these attributes are essential and necessary to the daily diet of our pets.
Grain-free Formulas (Many owners believe grain-free recipes are easier on their dog's digestive system)
Prebiotic Fiber (Supports probiotics which keeps the bad bacteria in your dog's stomach under control)
Antioxidants (Protects your dog's body from harmful radicals)
Optimal Amino Acids (Makes up the major content of protein)
Crude Protein (Chemical analysis relating to the meat protein in a specific recipe)
Crude Fat (Provides energy)
Do you like a good piece of meat? Taste Of The Wild believes that our dogs do, and pack their formulas with various flavors of fresh, wholesome meat. I firmly believe that the first ingredient must be a healthy meat, and this product doesn't disappoint. Take a look at some of the ingredients listed below: I will use the Bison & Venison recipe to illustrate.
Ingredients
Bison (Protein)
Lamb Meal (Protein)
Chicken Meal (Protein)
Sweet Potatoes
Peas
Blueberries
Raspberries
Although this is not an all inclusive list,  you can see how these recipes are focused on quality protein. The first three ingredients are meat items, followed by healthy vegetables and fruits.
Feeding Instructions (Adult Dogs)
3 to 5 pounds  (1/3 to 1/2 cups)
5 to 10 pounds (1/2 to 3/4 cups)
10 to 20 pounds (3/4 to 1 1/2 cups)
20 to 30 pounds (1 1/2 to 2 cups)
30 to 40 pounds (2 to 2 1/3 cups
40 to 60 pounds (2 1/3 to 3 cups)
60 to 80 pounds (3  to 3 3/4 cups)
80 to 100 pounds (3 3/4 to 4 1/3 cups)
100 to 125 pounds (4 1/3 to 5 cups)
125 to 150 pounds (5 to 5 3/4 cups)
150 to 175 pounds (5 3/4 to 6 1/2 cups)
Things To Consider …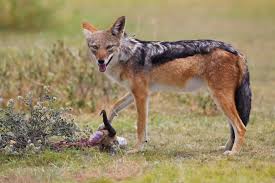 The company responsible for producing Taste Of The Wild has had some recalls with a few products. Taste Of The Wild was recalled in 2012 by its company (Diamond Pets Food) as a result of potential contamination of Salmonella bacteria. This was, in fact, a voluntary recall and there has been no other recalls since 2012. I should also let you know that the cost of this product is somewhat expensive, but less expensive than some of the other brands claiming to be a natural dog food source. The dry formula is available in three different sizes including a 5, 15, and 30 pound bag with a few different flavors.
In  Conclusion …
Without hesitation, I will tell you that I have not used this product. I have heard and read some very nice things regarding this product and from what I have learned, would be comfortable in recommending it. I will leave an image below this article where you can find other details regarding Taste Of the Wild and other flavors that are offered.
Where To Buy
You Can Purchase Taste Of The Wild By Clicking On The Image Below At A Great Price!