You and me may not be so different. We are both dog owners and providing our pet with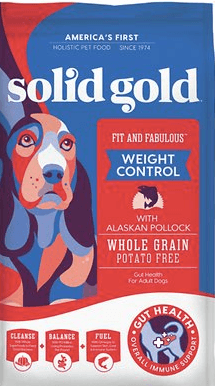 the best life possible is one of our highest priorities. To keep them healthy we must consider the best nutritional diet possible. But where do we find this product? Can we trust these big dog food companies?  Does Solid Gold Dog Food answer both these questions?
Look, none of us want to be feeding our pets the worst dog food on the market, but finding the best dog foods on the market has become a difficult task for most of us. Believe me, I feel your pain! In this article, let's take a look at an interesting product that I have researched (so you don't have to)! Is this a brand of dog food one that you should be considering? Let's get into great detail regarding Solid Gold Dog Food and look at 6 items that may influence your decision.
Detail #6

  Some History Related To The Solid Gold Pet Food Brand
The history of the Solid Gold Pet Food Brand goes way back to 1974. A pioneer at the time, a woman named Sissy Harrington Mcgill made a keen observation. You see, she was fond of the Great Dane breed and traveled to Germany to purchase one. In doing so, she discovered a bit of information that would lead to the Solid Gold Pet Food Brand.
Ms. Mcgill made the discovery that the Great Dane actually lived longer in Germany than those that lived in the United States. But why? Well, Ms. Mcgill believed the health and lifespan of pets in general, were centered around these three factors:
Genetics (Good genes, longer life expectancy)
Care, and just old-fashioned love)
Diet (Consumption of food)
She was able to dismiss the the first two factors as she knew these dogs living in the United States were genetically sound and received the care and love they required. From elimination, she concluded that it must come down to diet. So, what was this difference in dog food from one country to the next?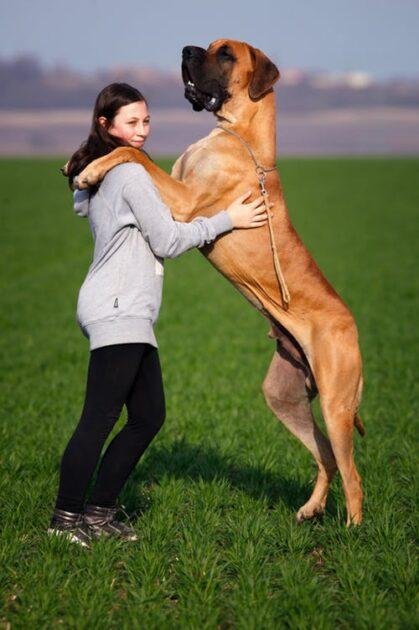 Ms. Mcgill decided to take on this question and learned a few interesting details. Her research found that pet foods in Germany were absent from such things as questionable ingredients such as corn, wheat, soy, preservatives and unhealthy chemicals. Could the absence of these ingredients actually make a difference in our dog's lifespan?
Well, Ms. Mcgill went one step further in hopes of getting an answer to this question. In her visit to Germany, she decided to take a few samples of their pet food, brought it back to the USA and had it analyzed. It was soon after that this lady began the process of formulating an all natural and healthy food for her Great Dane.
In 1974, Ms. Mcgill introduced her new product, 'Hund-n-Flocken' a new line of all natural pet food. This specific product included such ingredients as real meat, healthy whole grains and nutritional superfoods. Some decades later, the brand continues to thrive and offers natural holistic recipes for dogs and cats, as well as treats and supplements.
The founder Ms. Mcgill, who is now in her 80's, continues to work at her holistic retail pet store and remains active in the Solid Gold Pet Food industry. Quite a statement for a lady who has committed her life to improving the livelihood of our four-legged companions! You can see her story below:
Detail #5  

Ingredients Used In The Solid Gold Dog Food
According to the Solid Gold Pet Food website, their grocery list is quite similar to our own. Just like us, the company 'shops' for the best wholesome ingredients and products available, which consist of healthy proteins (meats) and vegetables. To give you a sample of this gathering or 'sourcing' of ingredients, I've listed a number of locations (Countries) where these ingredients are sourced.
Australia ( Canola Oil, Carrots, Lamb, Venison )
Brazil ( Mixed Tocopherols )
Canada ( Blueberries, Canola Oil, Chicken, Chickpeas, Cranberries, Flaxseeds, Ground Lentils, Kelp, Minerals, Oats, Pea Fiber, Pearled Barley, Peas, Pollock, Quinoa, Salmon, Turkey, Vitamins )
France ( Chicory , Duck, Vitamins )
New Zealand ( Carrots, Lamb, Venison )
United States ( Barley, Beef, Bison, Blueberries, Brown Rice, Calcium Sulfate, Carrots, Chicken, Chicken Fat, Chicken Meal, Chickpeas, Choline Chloride, Cranberries, DL-Methionine, Dried Eggs, Flaxseeds, Green Beef Tripe, Magnesium Sulfate, Menhaden Ocean Fish Meal, Minerals, Mixed Tocopherols, Natural Flavor, Oats, Pea Fiber, Pearled Barley, Peas, Pollock, Potassium Chloride, Potatoes, Probiotic Blend, Pumpkin, Quail, Rolled Oats, Salmon, Sweet Potatoes, Turkey, Turkey Meal, Vitamins, Xanthan Gum, Water, White Fish )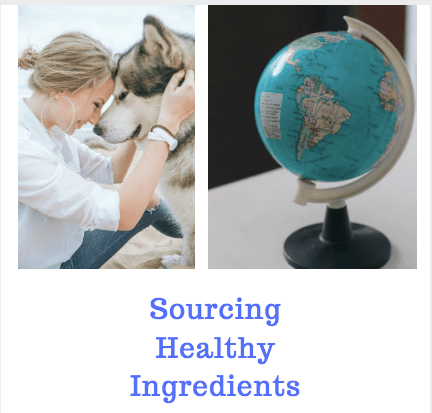 The information provided above is just a sample of some of the countries that the company uses to acquire the ingredients that make up their recipes. You can find the entire list by clicking on the link from above. As you can see, the majority of these pet food ingredients come from the United States. It should be noted that none of these ingredients are sourced from China. It should be noted that all of the dog food products produced by Solid Gold are done so in the United States.
Detail #4  What Makes Solid Gold Dog Different?
How many times as a kid growing up did you hear your parents tell you to eat your fruits and vegetables? As a young boy or girl we probably didn't quite understand why our mom and pop insisted on this. Maybe, it was they just might have been a lit bit wiser than we were, and knew that good nutrition fueled the body.
This very way of thinking is at the core of the Solid Pet Food brand as well. The company also believes that what our pets are consuming will play a major role in their health. Feeding the 'gut' with a nutritious, holistic meal containing the very best ingredients will result in hearty digestion, creating a overall healthy immune system.
In a nutshell, Solid Gold believes it all starts with the 'gut.' Without feeding our dogs with a nutritional diet, the immune system will simply not be as strong. According to the company, 'up to 80% of the immune system is influenced by the gut.' A strong immune system will allow your four-legged companion to have a better chance of fighting off allergies due to the environment and live a happier, healthier life.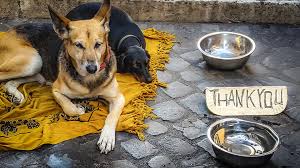 Let's take a look at what makes the Solid Gold Pet Foods different than most. If you take a look at the core of the company's beliefs you will find the following:
Their formulas/recipes are designed to provide healthy fiber to assist in digestion
Phytonutrients and antioxidants helping your dog to flourish
Prebiotics to bolster the good bacteria within the digestive system
As you can see, the company has the strong belief that good health begins and ends with the 'gut.' The inclusion of twenty 'superfoods' ( pumpkin, broccoli, blueberries, carrots, kelp, almond oil to name a few ) within their pet food recipes is something the Solid Gold Company takes a lot of pride in.
Detail #3 

How Safe Are The Solid Gold Dog Food Products?
I think by now you probably have the belief that this brand of dog food is one of high quality. Based on the holistic, natural ingredients used in the Solid Gold recipes it would be safe to assume that this brand provides a healthy diet.
But what type of testing do these recipes go through? All of us want to feel confident that the recipes we are feeding our pets can be trusted. Let's take a look at some the steps this company takes in assuring our dogs are consuming a healthy and safe product: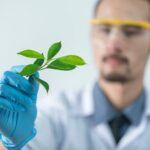 The company has a policy to reject any raw materials and or ingredients that do  ot meet the company's specifications.
Consistent safety checks of ingredients within the manufacturing process, to ensure against harmful contaminants.
The company's manufacturing facilities are state-of-the-art that tests their products a number of times throughout the process.
Samples from batches of food are sent to a lab to be tested for unwanted pathogens before they are released for shipment.
All products are produced within the United States.
All dry dog foods made by Solid Gold are formulated by a nutritionist with a PhD in animal nutrition.
None of the brand's products contain soy, wheat, corn or artificial additives.
Detail # 2 

Your Dog Has Specific Needs … What Does Solid Gold Offer?
At some point of their lives, our four-legged companions may require a diet that targets a specific health condition. The Solid Gold Pet Food Company is well aware of this need and has formulated recipes to help in making our pets feel better.
What type of specific needs am I referring to? For your convenience, I have listed these below so you can see what the company offers. As I tell all of my readers, always consult with your veterinarian should you be concerned your pup is displaying some unwanted health issues. Here you go:
Weight Control
Sensitive Stomach
Complete Health
High Protein
Everyday Nutrition
In addition to these recipes, Solid Gold offers a number of products (I'll get to those in the next section) that are directed at your companion's stage of life. Some, but not all dog food companies, offer this type of variety which also makes this company and its products popular with pet owners.
Puppy
Toy & Small Breed
Senior
Large Breed
Detail #1  What Recipes Does Solid Gold Dog Food Offer?
As mentioned above the Solid Gold Pet Food Company offers a variety of formulas to meet the needs of your pet. Below I have listed both the dry and wet formulas made available. Here you go:
Dry Formulas …
Solid Gold Fit & Fabulous (Weight Control)
Solid Gold Fit & Fabulous (Weight Control)
Solid Gold Buck Wild (Sensitive Stomach)
Solid Gold Leaping Waters (Sensitive Stomach)
Solid Gold Wild Heart (Sensitive Stomach)
Solid Gold Holistique Blendz (Complete Health)
Solid Gold Sun Dancer (Complete Health)
Solid Gold MMilennia (Everyday Nutrition)
Solid Gold Star Chaser (Everyday Nutrition)
Solid Gold Sunday Sunrise (Everyday Nutrition)
Solid Gold Hund-N-Flocken (Everyday Nutrition)
Solid Gold (Puppy)
Solid Gold Wee Bit (Toy & Small Breed)
Solid Gold Wolf King (Large Breed)
Solid Gold Wolf Cub (Large Breed Puppy)
Solid Gold Young at Heart (Senior)
Solid Gold Barking At The Moon (High Protein)
Solid Gold Mighty Mini (Toy & Small Breed)
Wet Formulas …
Solid Gold Green Cow (Sensitive Stomach)
Solid Gold Leaping Waters (Sensitive Stomach)
Solid Gold Fit & Fabulous (Weight Control)
Solid Gold Love At First Bark (Puppy)
Solid Gold Star Chaser (Everyday Nutrition)
Solid Gold Sunday Sunrise (Everyday Nutrition)
Solid Gold Hund-N-Flocken (Everyday Nutrition)
Solid Gold Barking At The Moon (High Protein)
Solid Gold Bone Broth Stew (Bone Broth)
Solid Gold Mighty Mini (Toy & Small Breed)
Interested in one of these recipes above? Click HERE.
Conclusion
In this article, you have learned about six details associated with the Solid Gold Dog Food brand. You hopefully discovered why this specific brand of dog food has become a very popular choice with dog owners, and what it has to offer.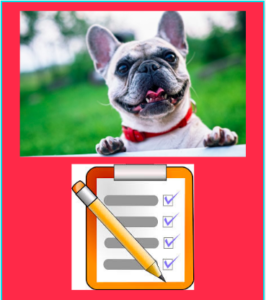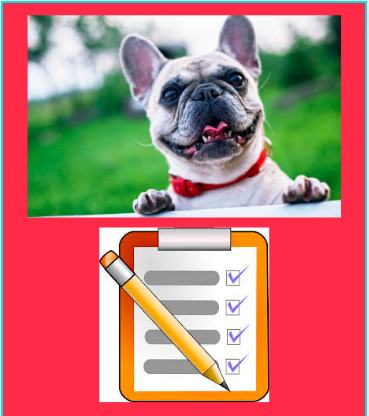 In addition, you have learned what makes these recipes different from most, as well as the history associated with this brand. When researching a number of reviews on Solid Gold Dog Food, I found that the majority of dog owners are quite satisfied with their products.
Look, there are a number of dog food brands to avoid on the market today, but in my opinion, Solid Gold is not one of them. Whether you are looking for grain free recipes or the best dog with grains, the Solid Gold brand has something to offer. Puppy to Senior, this brand has you covered.
Thank you for visiting my site, and feel free to leave a comment below. To your health, and the health of your pet!
When you buy something from this website, I may receive an affiliate commission from Chewy.com. These are my opinions and are not representative of the companies that create these products. My reviews are based on my own personal experiences and research. I never recommend poor quality products or create false reviews in order to receive a commission. My intention is to provide you with information so you can make decisions to which products may best suit your needs.
Disclaimer
For those unfamiliar with dog food grain-free recipes, there has and is a controversy taking place as I write this article. The FDA has made public that it has launched an investigation between a possible connection between the grain-free diet and heart disease within dogs. For further information, the American Kennel Club has provided further details. Click here.
Disclaimer
The purpose of this site and articles are intended to provide a source of entertainment and information. As a dog owner and dog lover myself, I enjoy researching dog food products on the market to provide you with helpful insights. I am not a veterinarian nor an animal nutritionist, just a dog owner who wants to provide a healthy lifestyle to their pet. I use my research to express an opinion which may or may not be one you agree with.
eathealthydoggy.com assumes no responsibility or liability for the use or misuse of what's written on this site. You should always consult with a veterinarian if you should have questions regarding your dog's diet or overall health.