Hello fellow dog lovers, wanted to take a look at a couple of popular dog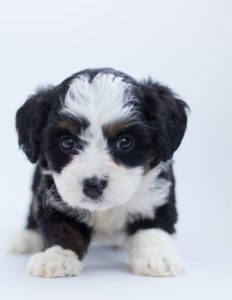 food brands that are geared for those precious puppies! As you know, getting our little guys off to a great start is critical to their well-being. In this article, I am going to take a look at two of the more popular brands, the Royal Canin Puppy Food and the Purina Pro Plan Puppy Food.
My hope is to share some important insight to both of these brands and to help you make a decision on which one would be a better fit for your pup. Let's get started with the first five ingredients listed in each formulas.
The Ingredients (First Five)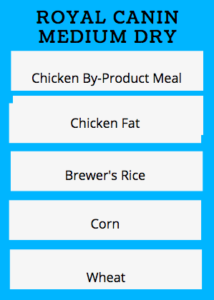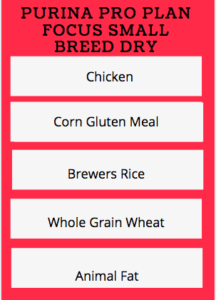 Both of these products are directly targeted to the puppy's diet. I realize the ingredients listed for Royal Canin is intended for the 'Medium' size pups, where as the Purina Pro Plan for the small breed pup. I only used these two formulas to illustrate the type of ingredients you will find within these recipes. Let's take a closer look at each of the five ingredients listed above.
Chicken By-Product Meal – This may include such things as feet, neck, unborn eggs and organs of chickens. These parts will not include feathers. This type of meal contains a rich source of nutrients that are important to a complete and nutritious diet. Chicken By-Product Meal serves as a needed source of protein.
Chicken – Quality source of protein. A combination of skin and flesh and can be derived from the parts or whole carcasses of chicken.
Chicken Fat – The fatty acids that comes directly from the chicken's tissues. Chicken Fat provides dog food with flavor that dogs seem to enjoy. In addition, Chicken Fat is relatively inexpensive when comparing it to other protein sources, which allows manufacturers to keep the product cost down. This does provide a source of energy to our pets as well.
Corn Gluten Meal – A source of protein as well, Corn Gluten Meal also provides essential amino acids. Also important in keeping the shape of the dog kibble. It is a by-product of processed corn and actually contains no true gluten for those concerned about finding this ingredient in their dog food recipes.
Brewers Rice – These are small fragments of rice kernels that have been separated from the larger or whole kernel. It is, for the most part, a low quality grain and is commonly used as a filler. Nutritionally, it supplies very little to nothing to your dog's diet.
Corn – Quite a debate about this ingredient and it solely depends who you are talking to. Some will argue that corn will directly cause an allergic or sensitivity issue with our four-legged companions. Others will argue that corn supplies carbohydrates and fiber as well as other healthy nutrients. Deciding if corn should be avoided or actually provides advantages is simply an individual decision that you must make. Speaking with your vet may ease your stress regarding this ingredient.
Whole Grain Wheat – Many dog owners have chosen to go with a grain free diet for their pets which would suggest that both of the above recipes would not be an option. Others would argue that wheat provides a source of energy and quality protein to your pup. Once again, dog owners must decide which is best in their own situation.
Animal Fat – Take a look at #3 above (Chicken Fat). Here is my opinion on Animal Fat. Stay away. You see, 'animal fat' does not define which animal that fat is coming from. No guess work in Chicken Fat. 
Quick question: From the ingredients listed above, do you now have a choice between Royal Canin Puppy and Purina Pro Plan Puppy? If not, let's keep going.
What Recipes Do Royal Canin And Purina Pro Plan Offer The Puppy?
Below I have listed the types of formulas that are available from each brand: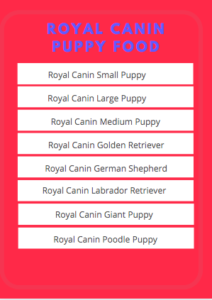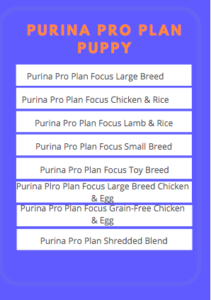 Notice that both brands offer a recipe for both the small and large breed of dogs. Royal Canin goes a step further, as the company offers recipes for a specific type of breed. The list you see above is not entirely exclusive, as there are a number of other breeds that have a specific formula. These breeds include the Bulldog, Yorkshire Terrier, French Bulldog, Labrador Retriever, Boxer, Shih Tzu , Rottweiler, Miniature Schnauzer, Dachshund, and the Chihuahua. 
Still unsure which brand offers you and your pup the best choice? Let's take a look at some of the review ratings that dog owners have posted regarding both the Royal Canin and Purina Pro Plan products.
What Purina Pro Plan Customers Are Saying
I wanted to look at a couple of Purina Pro Plan puppy products where owners have actually provided some feedback regarding these products. These reviews and their ratings were found on the Chewy website. For your convenience. I have posted these below.
Purina Pro Plan Focus Chicken & Rice Formula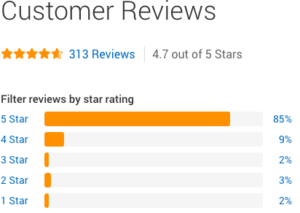 Purina Pro Plan Focus Large Breed Puppy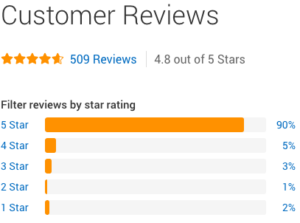 As you can see, both of these Purina Pro Plan products have received very positive reviews. In researching the Purina Pro Plan recipes for puppies, all were at least named four out five stars.
What Royal Canin Customers Are Saying
Okay, so let's now take a look at a couple of the Royal Canin puppy formulas reviews and ratings from the Chewy website. By doing so, we will be able to compare the reviews from both the Purina Pro Plan and the Royal Canin brands.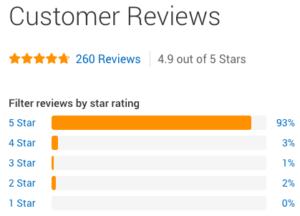 Royal Canin German Shepherd Puppy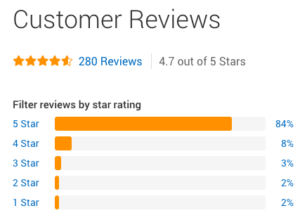 It's not hard to see that both brands seem to be popular with puppy owners. The reviews for all four products listed above seem to suggest that these users are satisfied with their purchase.
What Is Royal Canin All About?
The company believes that their pet food should be one of healthy nutrition, and produce their products with this mind. The company works closely with veterinarians, scientific and behavioral experts as well as dog owners in producing quality products.
The company assures this quality in a number of ways, including:
Testing the quality of ingredients before they are ever used in their products.
Only using meat in their products that would be deemed acceptable for human consumption.
Analysis of materials as they go through the production process. (From start to package.)
Rigorous testing before products leave the manufacturing facility.
What Is Purina Pro Plan All About?
The company also believes that quality ingredients that provide a healthy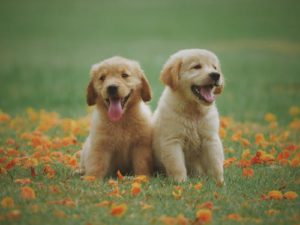 nutrition is at the core of their products. Taking the time to ensure that the ingredients used in their recipes are monitored to provide a nutritional diet. A few vital facts:
Ingredients are scrutinized and examined (Quality Assurance Staff) before they are used in the recipe.
99% of the company's products are produced with the USA.
Quality and safety checks are made throughout the entire process.
Formulas are produced with the individual needs of your pet.
As you can see, both companies are quite similar in their beliefs and what it takes to provide a healthy, nutritional diet for your four-legged companion. 
Final Thoughts … Royal Canin Puppy Food Vs. Purina Pro Plan Puppy Food
It is not my intent to persuade you on which puppy brand would be best for you, but I did want to give you a closer look on the two brands mentioned above. Taking a look at the customer reviews listed above for each brand indicates that puppy owners seemed to be satisfied with both. 
For your convenience, you can find all of the Royal Canin Puppy Food Recipes by clicking HERE.
For those looking for the Purina Pro Plan Puppy Food Recipes, you can find them HERE.
Disclaimer
For those unfamiliar with dog food grain-free recipes, there has and is a controversy taking place as I write this article. The FDA has made public that it has launched an investigation between a possible connection between the grain-free diet and heart disease within dogs. For further information, the American Kennel Club has provided further details. Click here.
Disclaimer
The purpose of this site and articles are intended to provide a source of entertainment and information. As a dog owner and dog lover myself, I enjoy researching dog food products on the market to provide you with helpful insights. I am not a veterinarian nor an animal nutritionist, just a dog owner who wants to provide a healthy lifestyle to their pet. I use my research to express an opinion which may or may not be one you agree with.
eathealthydoggy.com assumes no responsibility or liability for the use or misuse of what's written on this site. You should always consult with a veterinarian if you should have questions regarding your dog's diet or overall health.
Note: This article contains affiliate links and offers, and I may receive a commission if you decide to purchase one of these products.