As a pet owner, one of the most important jobs we will have is providing a healthy and nutritious meal for our fur babies. Finding one can be a difficult task for the dog owner these days. Dog food companies all seem to be claiming that their products are better than their competitors. So, what do we need to know to ensure that our pets are consuming a good dog food?
Here's the thing: There are a number of factors to consider when searching for a good dog food. The nutritional needs of one dog to the next may not be the same. We, as dog owners, must take into account such things as size, age of our pets, health issues and breed. With that said, there are still a number of characteristics that you should consider in finding a good dog food. Here they are:
What's A Good Dog Food?
As just mentioned, what makes up a good dog food is dependent on the nutritional needs of your pooch. In simpler terms, what is good for your puppy may not be for your next door neighbor's senior Poodle. With that out of the way, there are still a number of things to consider when searching for a 'good' dog food. These items are listed below:
Ingredients
AAFCO Statement
Safety and Testing
Recall History
Reviews (Pros and Cons)
Ingredients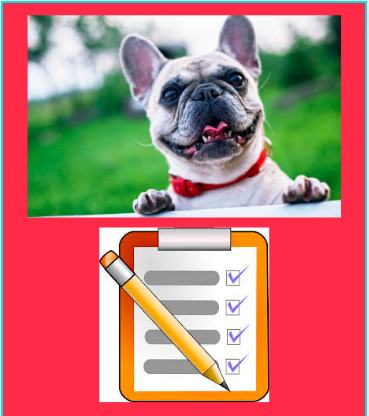 When it comes to finding a good dog food, nothing is more important than the ingredients contained within. Making sure that these ingredients are providing your pooch with a healthy, nutritional diet is critical. So which ingredients should you be looking for? Let's dig a bit further:
Keep in mind that these ingredients are listed chronologically by weight. As a rule, I always pay close attention to the first five or six ingredients listed on the dog food label. In my opinion, the first couple of ingredients should include a healthy source of protein (Chicken, Beef, Lamb, etc.)  Protein is important as it provides such things as  amino acids to build hair, skin, nails, muscles, tendons, ligaments, and cartilage. 
In addition to protein, there are a number of other ingredients that may benefit your four-legged companion. Vitamins and minerals, carbohydrates, and healthy fats are ingredients that should not be ignored. Let's take a closer look at these ingredients below:
Vitamins & Minerals – Helps in the performance of basic functions of the body.
Carbohydrates – Provides energy to our pooches. Can be found in plants and grains.
Healthy Fats – Supplied from animal fats and plant oils. Look for the fats that provide appropriate balance of omega-3 and omega-6 fatty acids. Provides a concentrated source of energy.
AAFCO Statement
From their website, the Association of American Feed Control Officials (AAFCO) is a voluntary membership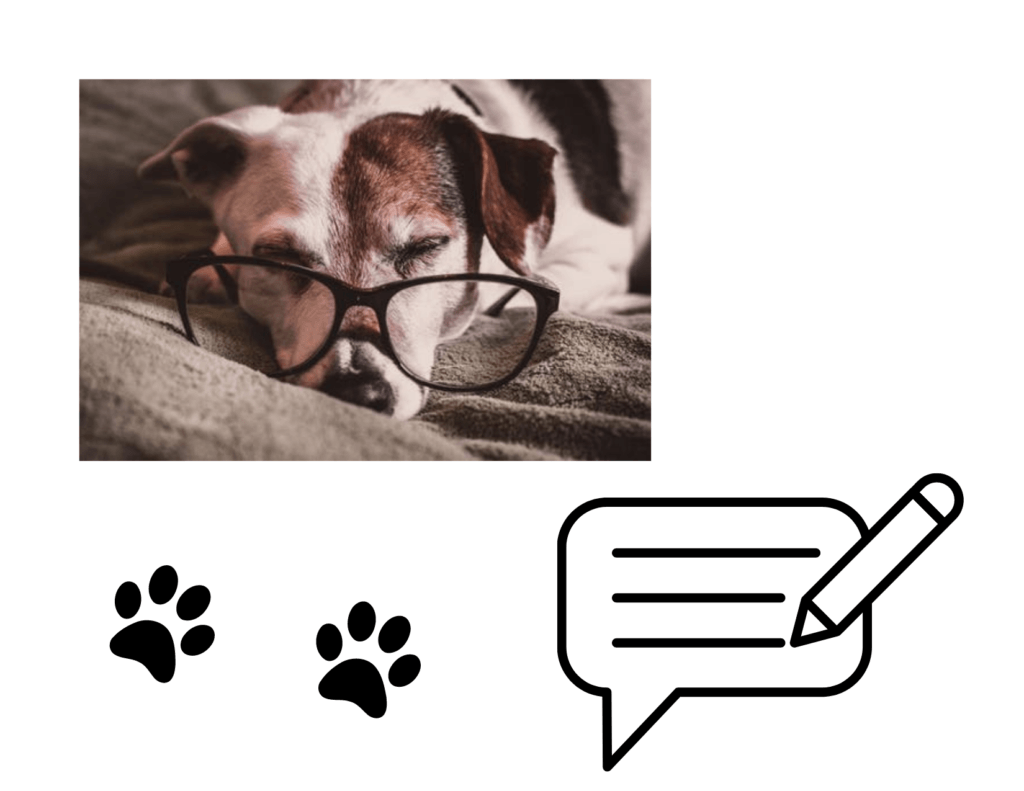 association of local, state and federal agencies. Our members are charged by their local, state or federal laws to regulate the sale and distribution of animal feeds and animal drug remedies.
AAFCO sets specific guidelines for pet food labels that include the following:
Product and brand name
Species of animal that the food is intended for
Net quantity
Guaranteed analysis
Ingredient list
Nutritional adequacy statement (complete and balanced statement)
Feeding directions
Name and location of the manufacturer
The next time you visit your local pet store, pick up a few bags of dog food to see if the AAFCO statement is there. It will look like this:

Why Is The AAFCO Statement Important In Selecting A Pet Food?
Good question! The importance of finding this statement on pet food products serves a number of purposes, all a benefit to you, the pet owner. To begin with, this statement will tell you if this product contains the nutrient requirements and how that was determined.This is a must when discussing a good and nutritional feed. In addition, this statement will let you know the life stage this specific product is intended (Puppy to Adult.) 
Safety and Testing
This item is one that shouldn't be taken lightly. Those dog food companies that put their recipes through rigorous testing before it reaches the shelves should be applauded. This should indicate to the pet owner that the overall well-being of your pet is essential to these companies. 'Good' products leave the factory, those who don't meet the standards through testing, don't.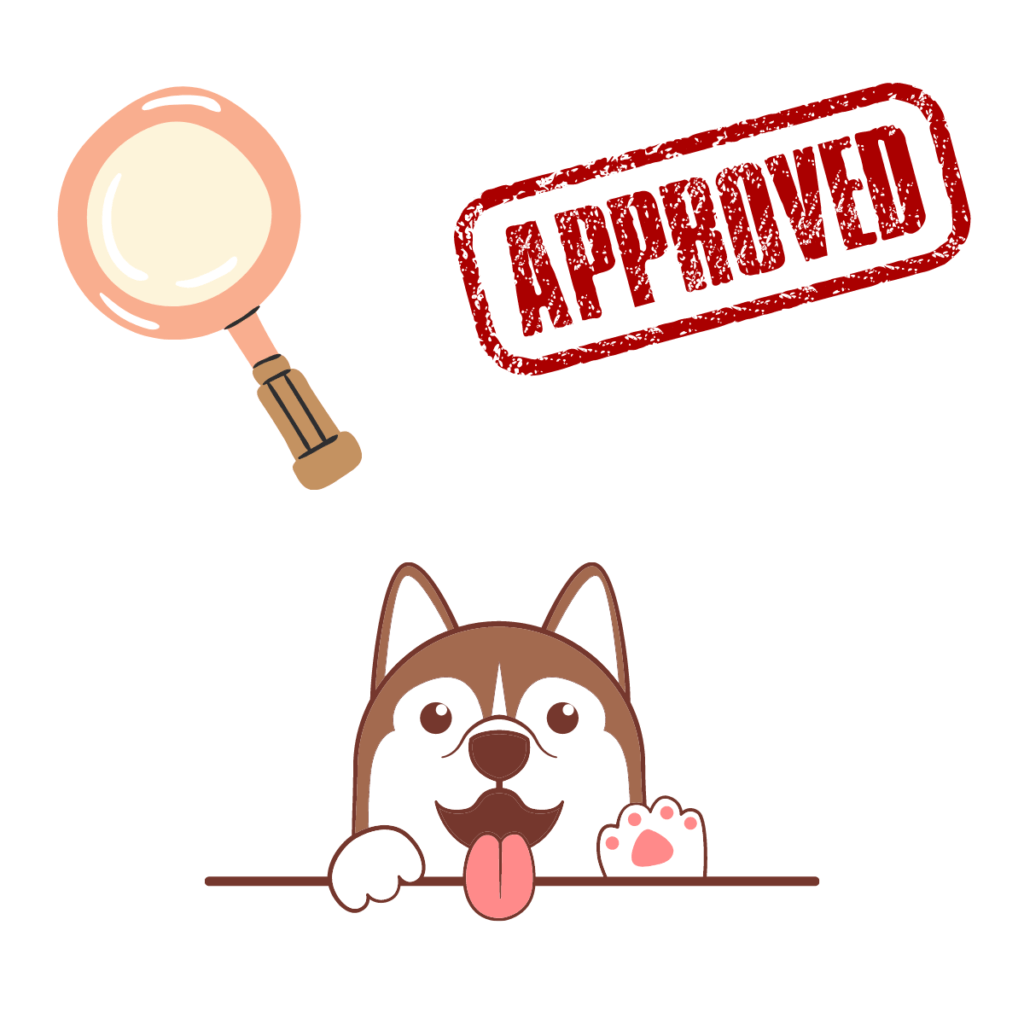 So, how do you know that a dog food product has been tested? I would suggest that you visit the website of the product or brand that you are curious about to determine the testing process. Below you will find a statement from the Taste Of The Wild quality and assurance site that illustrates this point. Take a look:
"You have high standards for the food your pet eats, so we have high standards for how we make it. At Taste of the Wild, healthy dog and cat food is synonymous with safe dog and cat food. We continually monitor ingredients, production environment, production processes and finished products to ensure the quality and safety of our pet food.
We also perform periodic testing to ensure our products comply with the limit for heavy metals established by the NRC. By implementing scientific and technological advancements, we have developed a comprehensive food safety system that ensures our pet food is healthy, safe and nutritious."
Recall History
Once again, a simple Google search will let you know about the recall of dog food products. Keep in mind that some if not most recalls, are voluntary where the pet food company itself issues the recall. These recalls can be based for a number of reasons including such things as contamination, nutritional imbalances, and issues with the packaging.
I'm not suggesting that you should avoid any pet food company or its products with a history of a recall. As just mentioned, most of these recalls are voluntary and made as a precaution. Do some simple investigation to determine why a product has been recalled, as well as how many times this has occurred. Pet food companies who are diligent in the testing of their products will seldom announce a recall.
Reviews
Another great source to use when finding a good dog food is reading what others are saying about a specific product.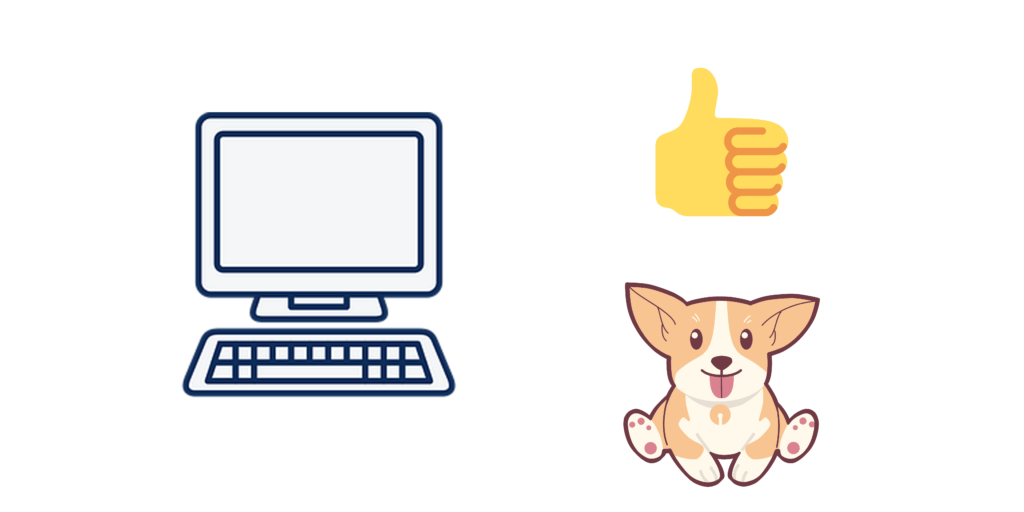 Are the majority of the reviews positive? Negative? There are dog owners everywhere who are willing to express their feelings regarding a dog food product. These are real life reviews from real life dog owners.
Look, you will find a few negative reviews of some of the best products on the market today. There are individuals out there who have owned a Lamborghini and have posted a negative review. As the saying goes, "everyone has the right to their own opinion," and this is true for dog food as well. 
Just be sure to 'dig' into these reviews and gain some insight on your own. Reviews stating that their dog would not eat, foul odor with food, resulted in diarrhea, etc. may suggest a reason for concern. Keep looking!
Some

'Good'

Choices
Taking into account all the items we have discussed so far, there are a number of good dog food products. Assuming your pet is not afflicted with some sort of health issue, these products that I have listed below cover the criteria just mentioned. These are products that I have no hesitation in recommending.
This post may contain affiliate links and I may receive a small commission if you travel to the vendor website (Chewy.com) via affiliate links I provide, and make a purchase of one or more of my recommended products. The pricing or value of your product will not be affected whatsoever by doing so. 
>>> Blue Buffalo Life Protection Adult Chicken & Brown Rice Dry <<<

>>> Orijen Original Grain-Free Dry <<<

>>> Taste Of The Wild Wetlands Grain-Free Dry <<<

Final Word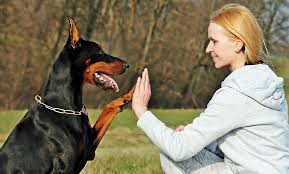 Well, there you have it. Within this article, we have looked at such things as ingredients, the AAFCO statement, safety/testing, recall history and product reviews. These are all items that help to make up this 'good dog food' we are searching for.
All of these items can be found and examined with just a little effort on our part. Always do a little research on the product you may have in mind to determine if this a good choice for your pet. As mentioned earlier, our pets may have different nutritional needs, so what is a good dog food for one may not be for another. 
Examine dog food labels, become familiar with ingredients (good and bad), and learn all you can about the dog food product in question. By doing so, you are well on your way in finding that 'good' dog food and one that will be a healthy choice for your companion. Thank you for visiting. To the health of your pet!
Disclaimer
For those unfamiliar with dog food grain-free recipes, there has and is a controversy taking place as I write this article. The FDA has made public that it has launched an investigation between a possible connection between the grain-free diet and heart disease within dogs. For further information, the American Kennel Club has provided further details. Click here.
Disclaimer
The purpose of this site and articles are intended to provide a source of entertainment and information. As a dog owner and dog lover myself, I enjoy researching dog food products on the market to provide you with helpful insights. I am not a veterinarian nor an animal nutritionist, just a dog owner who wants to provide a healthy lifestyle to their pet. I use my research to express an opinion which may or may not be one you agree with.