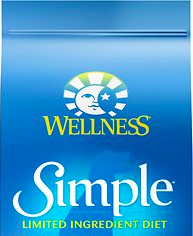 Hello again my fellow dog lovers, back again with some information regarding a very popular brand of dog food. In this article, I will provide information regarding Wellness Simple Dog Food, look at some pros and cons, and offer a site where you can purchase one of these products. Sound good? Let's get into it.
What Is Wellness Simple Dog Food?
Although I am sure that many of you are aware of the Wellness brand, I do want to center my attention to the Wellness 'Simple' formulas as you read this article. So what makes Wellness Simple Dog Food different or unique? Below are the characteristics associated with the Wellness Simple formulas:
A single source of protein
Limited nutritional ingredients
Simple carbohydrates that are easy to digest
Contains no fillers or additives
Great choice for dogs with food sensitivities or dog allergies
Available in both the dry and wet formulas
As you can see, the Wellness Simple Limited Ingredient formulas are targeted for those dogs who may have some 'tummy' issues. By using 'limited' ingredients, your pooch will have a much better chance of digesting their food in a healthy manner.  
What Does Wellness Simple Offer?
As I mentioned above, you can find the Wellness Simple formulas in both the kibble and wet form. In addition, these formulas are available in a number of proteins (Meat) which gives you, the dog owner, a few options. Let's take a look at the dry formulas below with some details regarding each product.
When you buy something from this website, I may receive an affiliate commission. These are my opinions and are not representative of the companies that create these products. My reviews are based on my own personal experiences and research. I never recommend poor quality products or create false reviews in order to receive a commission. My intention is to provide you with information so you can make decisions to which products may best suit your needs.
Wellness Simple Limited Ingredient Grain-Free Turkey & Potato –

Features natural, limited ingredients that provides a nutritional meal. The first ingredient is a quality, healthy source of turkey that provides essential protein to your pet.

Great choice for your dog who may suffer from food allergies or sensitivities. This formula does not contain grains, gluten or wheat.

Wellness Simple Limited Ingredient Diet Grain-Free Healthy Weight Salmon & Peas –

This healthy salmon formula provides a single source of protein and carbohydrates that easy on your pooch's stomach. Absent of any artificial preservatives, colors or flavoring. Gluten, wheat, corn free as well. Added glucosamine and chondroitin to assist with with your pup's hip and joints.  

Wellness Simple Limited Ingredient Diet Duck & Oatmeal – Does your pet have the taste for duck? If so, this is a formula you may want to consider. Duck is listed as the first ingredient and one that supplies a healthy source of protein. Like the other Simple Ingredient products, this formula is gentle on your dog's digestion and free from such things as wheat, corn, soy, gluten or any artificial colors, flavoring or preservatives. 

Wellness Simple Limited Ingredient Diet Grain-Free (Small Breed) Salmon & Potato – 

Perfect choice for the small breed puppy should you have one at home. Grain-free formula that names Salmon as the healthy source of protein. Easy to digest, this formula is also free from soy, gluten, wheat, corn, and artificial flavors, colors, and preservatives. Omega fatty acids from canola oil and flaxseed to nourish skin and support a healthy coat and many other benefits.

What Is The Wellness Brand All About?
Well, we have just discussed one of the formulas, Simple Limited Ingredient, and what it has to offer in the dry formulas. With that said, what is this brand all about and are there other details regarding the company that dog owners should know. Below are a number of items associated with their company:
The Wellness Brand of dog food is made by WellPet,LLC.
Recipes for dogs became available in 1997.
The company's products are formulated by veterinarians, animal nutrition experts, and food scientists.
The products are made in the USA.
The company states that it has a strict quality assurance program guarantees the safety, purity, and balance of each of their formulas.
Company states that it uses natural ingredients to produce their formulas, and to promote whole-body health.
Formulas are available in both the dry and wet forms.
The company did have recalls in May and October of 2012, and March of 2017.
All dry recipes are made with real meat.
Very popular brand among pet owners.
As you can see, there are many items listed above that are appealing when you consider the Wellness brand and the company itself. For those dog owners who may be wondering about the formulas available in the wet or canned form of Simple Ingredient, take a look below.
Wellness Simple Ingredient Diet Grain-Free Whitefish & Potato – This wet recipe lists whitefish as the first ingredient supplying a healthy source of protein. Just like the dry formulas, this tasty can is easy on the digestive system for those pets who may not tolerate food intake. Free of gluten, wheat and grains. 

Wellness Simple Limited Ingredient Diet Grain-Free Turkey & Potato –

Another formula with limited ingredients that features turkey as the first ingredient that is sensitive on your pet's tummy. Contains prebiotics and probiotics that is essential to your pet's overall well-being. Dogs seem to enjoy the taste of turkey, so put this on your list of one to consider.

Wellness Simple Limited Ingredient Diet Lamb & Oatmeal – Using a healthy source of lamb as the first ingredient, this formula is also easily digestible and great for those dogs with food sensitivities or allergies. Contains flaxseed which helps to promote healthy skin. This formula is absent from gluten or wheat or artificial preservatives, coloring and flavoring.

Wellness Simple Limited Ingredient Diet Duck & Oatmeal – Another wet formula that uses a healthy portion of duck as the first ingredient. Like the other formulas mentioned above, this recipe is a great choice for dogs with food sensitivities or food allergies. Contains flaxseed which helps to promote healthy skin.

Is Wellness Simple Limited Ingredient Dog Food A Good Choice?
As mentioned in the first part of this article, the Wellness Dog Food brand is a popular choice for many dog owners, and one that is trusted. In addition, customers who have used this product seem to suggest that they are very pleased with the results they have seen.
The 'Simple' Limited formulas are designed to assist those dogs who may have food sensitivities and/or food allergies. The company believes that it is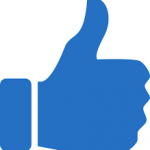 just as important in what is left out as it is to what goes in these formulas. A single source of protein and digestible carbohydrates is at the center of these formulas.
With that said, I would have no hesitation in recommending this product to those dog owners who are looking for a healthy, nutritional product and pets suffering from food sensitivities or food allergies. Always consult your veterinarian should you have any questions pertaining to your dog's health or if the Wellness brand would be beneficial.
As always, thank you for visiting my site and please feel free to leave a comment below. I look forward to your comments. To you and your pet!
Disclaimer
For those unfamiliar with dog food grain-free recipes, there has and is a controversy taking place as I write this article. The FDA has made public that it has launched an investigation between a possible connection between the grain-free diet and heart disease within dogs. For further information, the American Kennel Club has provided further details. Click here.
Disclaimer
The purpose of this site and articles are intended to provide a source of entertainment and information. As a dog owner and dog lover myself, I enjoy researching dog food products on the market to provide you with helpful insights. I am not a veterinarian nor an animal nutritionist, just a dog owner who wants to provide a healthy lifestyle to their pet. I use my research to express an opinion which may or may not be one you agree with.
eathealthydoggy.com assumes no responsibility or liability for the use or misuse of what's written on this site. You should always consult with a veterinarian if you should have questions regarding your dog's diet or overall health.