Product: Fromm Gold Adult Dry Food
Cost: $53.00
Size: 33 Pound Bag
Where to Buy: Amazon.com
My Rating: 4/5
Task At Hand …
In this article, I will attempt to lessen the the anxiety we all face when deciding which dog food is appropriate for our beloved pets. With so many brands out there, all suggesting to be the best, which product do you choose? I will closely examine one of these products called Fromm Gold Adult, and combine my experience with other Fromm Dog Reviews. I will answer the five questions that every pet owner should be asking before spending a dime on just any dog food. Let's get started.
Fromm Dog Food …  A Closer Look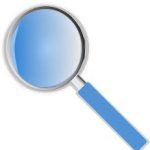 The company has been privately owned and operated since it was started in 1904 and is based in Wisconsin. Over the years, Fromm has researched, tested, and developed a number of products aimed at improving the overall health of both cats and dogs. They are a company that strongly believes that meat should be the main source of protein for dogs, as well as healthy, natural ingredients.Not only do they offer two classic recipes but they also offer a large selection of grain-free and  nutritional formulas. The Fromm brand provides pet food for all stages of a dog's life, puppy to adult. I will look at one of these products now, giving you insight to one of their popular recipes.
Fromm Gold Adult Dry Food … Good Choice?
As the name implies, this is a food that focuses on the well-being of the adult dog. With the needs of your adult dog in mind, Fromm Gold Adult Dry Dog Food is made to assist all breeds and sizes. It is recommended for dogs from the age of twelve months and up, and a food that I am using with my current furry pet, my Afghan Hound. Is this product right for your pet? Well, let's take a look at our five questions, and hopefully provide some clarity to that question.
Question 1 … What's In It? (Ingredients)
Well, this food consists of high quality protein like chicken and duck along with fresh potatoes and carrots. Fromm Gold Adult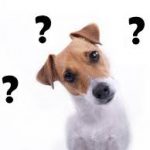 Dry Dog Food provides a balanced nutrition for your pet without the unnecessary fillers. This recipe also supports the health of your dog's coat and skin with guaranteed levels of Omega fatty acids and is enhanced with probiotics to ensure proper digestion. Fromm Gold Adult Dry Dog Food is made with quality ingredients found in the United States with no artificial colors, flavors, or preservatives.
Let's talk about the first three ingredients within this product. Meat! I am a huge believer that the protein derived from the meat in this recipe has been essential to the overall health of my pet. The first three ingredients listed on the label are duck, chicken meal and chicken. That's a lot of meat, you say! Not so fast. Keep in mind that the dehydration (packaging process) of these meats will decrease the natural source of protein. This recipe, with three forms of meat as their main ingredients, eliminates this problem. Here are the listed ingredients:
Duck, Chicken Meal, Chicken, Brown Rice, Pearled Barley, Oatmeal,Menhaden Fish Meal, Chicken Fat,Lamb, Potatoes, Dried Tomato Pomace, Dried Whole Egg, Salmon Oil, Cheese, Flaxseed, Brewers Dried Yeast, Alfalfa Meal, Carrots, Lettuce,Celery, Chicken Cartilage,Monocalcium Phosphate, Salt,Potassium Chloride, DL-Methionine, L-Tryptophan, Taurine, Chicory Root Extract, Calcium Sulfate, Yucca Schidigera Extract, Sodium Selenite,Sorbic Acid (Preservative), Vitamins,Minerals, Probiotics.
Question 2 … Is It Healthy? Recall?
As mentioned in the paragraphs above, I firmly believe that this product provides a natural, healthy diet for my pet. This belief is based on my own personal experience and the benefits it has delivered to my beloved companion. At ten years of age, my hound is still doing quite well, chasing birds in the back yard, jumping on the couch, and tormenting the cat. Has she slowed down some, absolutely, but who hasn't at the age of 70? More importantly, my vet has been happy with her checkups and suggested that I stay with this product.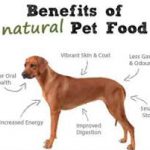 In terms of the recall, the answer to that question is also a yes, with a side note. In March of 2016, the Fromm company did place a recall on a particular 'canned' product of dog food. It should be noted that this was a voluntary recall, because the company believed that their canned food products contained more of the Vitamin D ingredient than was needed. This might be an indication of the measures this company will take in ensuring a healthy product.
Question 3 …  What Are The Benefits To You?  Your Pet?
For me, this is an easy question to answer. Peace of mind! I know my pet is eating a healthy, nutritional dog food which is evident in her overall health. Her coat is shiny, she is energetic, annual visits to the vet have gone well, and most importantly, loves and looks forward to dinner time. In essence, this specific brand is appropriate for my pet. Here are a few other comments/reviews from other dog owners using this very product. From Dog Advisor, here are their comments:
– "My sensitive German shepherd does amazing on this food. And I've tried tons of other high end foods. I highly recommend Fromm Gold."  Lisa Wells
– "thank you for sharing. my dog has the same great results from Fromm Gold. I feed the adult Large Breed as well!"  Pitlove
– "he smells so much better on Fromm and his stools after 1 bag are normal now. His coat is so soft! This is a great food! Happy I switched now."   SkunkWorks
– "I have three great danes and I feed them Fromm Gold from puppyhood to adult. I have greatly stressed over dog food and what is appropriate for a growing giant breed dog and I am completely satisfied that I have made the best choice for my pooches with Fromm Gold."    Melissa
Question 4 … Where Can I Find It?  Availability?
Fromm Adult Dry Food can be found at a number of places. Most pet stores, (not all) do not carry carry this product on their shelves. More likely, you could find this product in smaller, independent pet stores or those dealing with natural or holistic themes. There are also a number of online stores where this product can be purchased throughout the United States. You can also set up an account online and request a date where your product can be delivered once a week, bi-weekly or monthly if this is something that would interest you. Availability of this product should not be an issue based on the vast resources where the product can be purchased.
Question 5 … Is It Costly?  Worth The Money?
I will tell you that the Fromm brand of dog food will be more expensive than any of the commercial brands that stock the shelves of your local pet store. The old saying, "that you get what you pay for," holds true for pet food as well. I have found this product to be in the 'middle-range' in comparison with other brands within the specialty types of dog food. I am certainly not a wealthy person, but this brand of food is one that is affordable to me, and one that is healthy for my pet. In essence, I am willing to pay a little more to ensure the health of my pet.
Final Viewpoint …  Pros and Cons
Without hesitation, I would recommend this particular product to any new dog owner looking for a quality, healthy food for their pet. As mentioned above, I have used this brand for years and have been quite happy with the results. My Afghan Hound, (pictured above) has enjoyed the product as well, enjoying a healthy and energetic lifestyle. The nutritional value within the ingredients are hard to argue against. Furthermore, I truly believe that the Fromm company as a whole, is dedicated in providing a quality diet for our pets. It is a bit pricey, and I am sure you can find other brands out there that are less expensive. I am just not willing to sacrifice a few dollars to possibly put my beloved pet in harms way. Please feel free to leave me a comment or provide feedback with your own dog food experiences. Thanks for stopping by!