Hey fellow dog lovers, hope you and your four-legged companion(s) are doing well! As someone who enjoys researching various dog food products on the market, I am often asked which dog food is the best. In this article, I will look into a number of these foods and give you some recommendations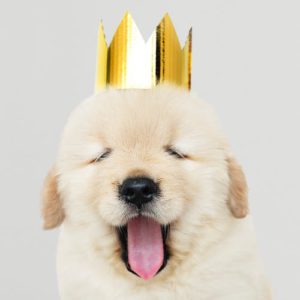 regarding the best dog food for 2019.
Best Dog Food For 2019 … Not So Fast!
Before I name a few of my recommendations, there are a number of items that every dog owner should consider before deciding on a particular brand or recipe for their dog. As dog owners, I believe we must weigh in on a number of factors that will make our choice an easier one. Let's take a look at a few of those now:
Age of dog
Breed
Health of dog
Kibble or wet, raw, freeze-dried
Grain or Grain-Free
Multiple dogs within the household
Budget or Cost
And Most Importantly, Ingredients!
Quality Dog Food … Have You Considered These Things?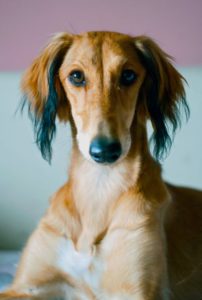 As you can see, there are a number of items that we, as dog owners, must consider before we make our next choice of a dog food. We all wish our pets would have the capacity to actually speak to us to let us know which food they would like but that is something we must do for them.
If you were to line up ten people who own dogs, and ask them what the best dog food for 2019 is, my bet would be that you would get ten different answers. It is based on an opinion for the most part. What's good for one dog may not be for another.
Added to this confusion, is the number of dog food brands on the market today. Hundreds and hundreds with each one claiming to be the best and using big money to promote their products. All you have to do is watch a couple of hours of television and take notice of the number of dog food commercials you will see during this time. There are big bucks in the dog food industry!
8 Factors You May Want To Consider Before A Purchase
Okay, let's now take a closer look at the eight factors or items to consider when choosing an appropriate dog food. By doing so, hopefully this will help you understand the importance of each and assist you in choosing an appropriate recipe.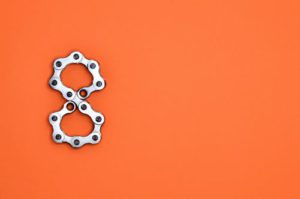 Age of your dog

– Although there are a number of brands on the market that offer 'all life-stages' in their recipes, many companies continue to produce formulas that target a specific age. These targets include puppy, adult and senior. As a dog owner, you must decide a choose a recipe that meets the life cycle of your pet.

Breed

– Once again, more and more dog food companies are producing formulas to meet the needs of  specific breeds. What is considered to be appropriate and healthy for a Poodle may not be for a Great Dane. Recipes are now being produced that targets a breed, small to large.

Health of Dog

– Is your dog overweight? Have food sensitivities or allergies? Bad teeth? If so, you can find products on the market that can target health issues and still provide a wholesome, nutritional diet.

Kibble/Wet/Raw/Freeze-Dried

– Once again, as a pet owner, these are decisions that you must make to provide a quality meal to your dog. Many dog owners are confident that a healthy source of kibble is the way to go. The same can be said for the canned version of a particular brand of dog food. I would suggest that both have advantages and disadvantages that I will get into a little later.

Grain or Grain-Free

– This choice is becoming more and more controversial. There are a number of professionals in the welfare of animals which includes veterinarians and pet food nutritionists who believe that a grain-free diet may indeed result in heart issues. Others would argue this, saying that there has not been sufficient research or information to support this claim.

Multiple dogs within the household

– For those homes who have multiple dogs, there are brands and recipes on the market that will work well for all. As I mentioned earlier, there are a number of recipes that cater to dogs in all life stages that will make it quite convenient when dinner time rolls along.

Budget/Cost

– This all has to do with the budget within your household. The price of obtaining a quality food for your pet may be cost prohibitive for some. This is not to suggest that you still can't find a nutritious diet for your dog, which I will help you with a little later.

Ingredients

– Without question, the most important aspect in obtaining a healthy food for your pet. In my opinion, there are a number of ingredients you should be looking for when buying a bag or can of dog food and others that you should avoid. Reading the ingredient label to ensure that you are receiving a quality product is something that you must do before the bag leaves the shelf.
2019 Recommendations To Help You With These 8 Obstacles
Age Of Your Dog – As mentioned earlier, there are a number of products that are formulated that targets the life cycle of your dog. Puppy to Senior. Here are a few products that may be what you are looking for. Click the image below to learn more about each product:
Breed – Yep, there are actually formulas and recipes on the market today that specifically target a dog breed type. This is an indication of how far the dog food market has actually evolved, and one to take notice.
Below is a number of these recipes and the breed that it is designed for. Simply click on the images below to learn more regarding each product:
Health of Dog – Unfortunately, at times our four-legged companions will develop health issues that may require a specific type of diet. Fortunately for dog owners, there are a number of brands on the market that do just this. 
Below are just a few of these products that are available to assist in the health of our pets. Simply click on each image to learn more: 
Kibble or Wet – As mentioned earlier, dog owners must decide which food form is appropriate for their own pet. Without question, kibble and wet forms of dog food have their advantages and disadvantages which are listed below. Let's take a look at those advantages associated with each form type: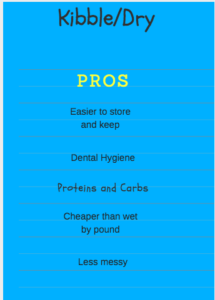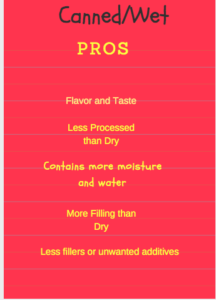 As you can see, both types bring a certain amount of benefits to you and your dog. I personally use both, as my canned food serves the role as a topper. One to two tablespoons on top of my pet's dry food seems to make my pup a happy girl.
Grain/Grain-Free – I mentioned earlier in this article that there is a quite a debate on whether or not a grain-free recipe may be harmful to your pet. The FDA (Food & Drug Administration) has actually warned dog owners that grain-free diets may result in heart issues (DCM) in dogs.
Keep in mind that the FDA stated that there may be a link between certain grain-free recipes and heart disease in dogs. You must also take into account that there may be other factors involved that may result in heart issues. Always consult your veterinarian if you should be unsure in deciding a grain-free diet.
Multiple Dogs In The Household – Although I would never advise that a puppy and a full grown adult dog should eat the same formula, there are a number of brands on the market that offers an all life cycle recipe.
These recipes are ideal for households with multiple dogs, and can be found in both the dry and wet forms. For your convenience, I have listed a couple below that you can obtain by clicking on the images below: 
Budget/Cost – This is definitely another factor that dog owners must pay attention to. Some of us are on a fixed budget, while others seem to be able to afford just about anything.
This is not to say that dog owners with a limited budget cannot find a quality product on the market that is affordable. Like everything else, the price of dog food continues to increase in cost but there are still a number out there that are affordable.
To assist you, here are a couple of those that may fit into your budget. Simply click on the images below to determine if this is cost effective, and something if you feel would meet the needs of your four-legged companion.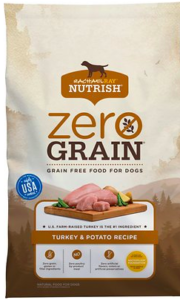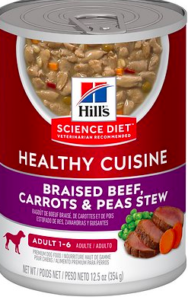 Ingredients – If you are seriously looking for one of the best dog foods for 2019, the ingredients found on the label of each dog food product is the first place to look. Don't assume that high priced items have to be the best!
Take the time to research each product and become familiar with labels that clearly state the ingredients within the bag or can. So what should you be looking for? In my opinion, and throughout my research here are a number of ingredients to look for and a few to avoid: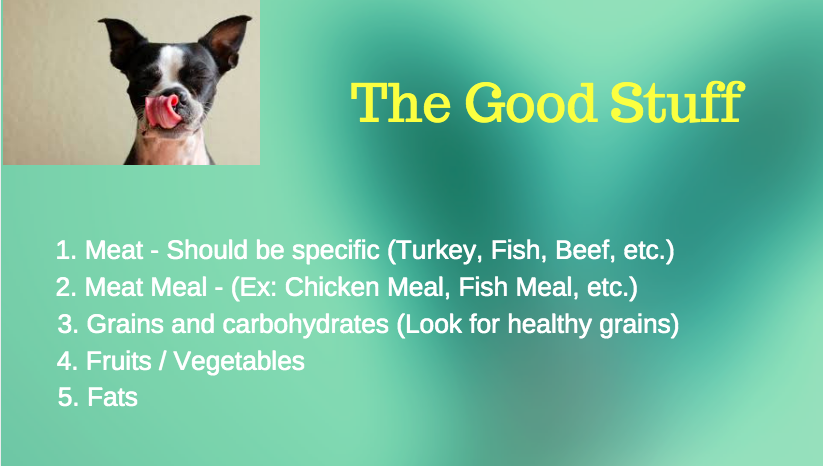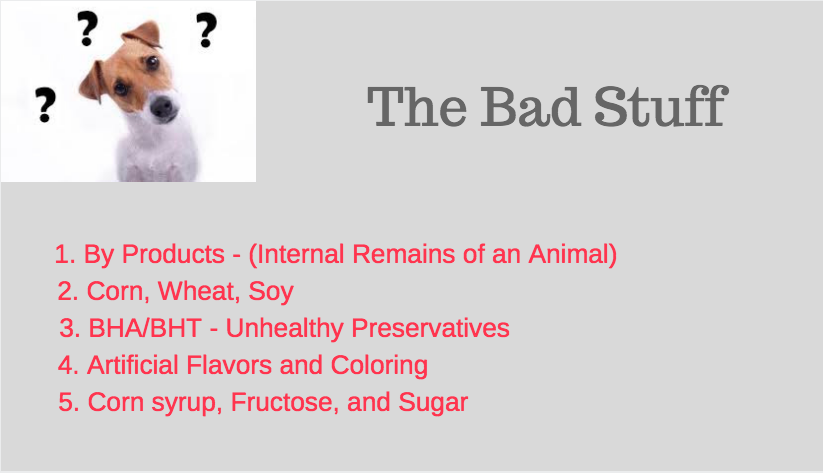 These are the ingredients that you need to seek out as well as the ones to avoid. The first ingredient you read on any healthy dog food, should be one of meat which specifies the meat source. Meat, which supplies a healthy and needed source of protein to your dog, should be the first ingredient listed.
Looking at the good and the bad ingredients listed above, should give you a fairly good barometer when choosing a pet food for your pooch. I have listed a number of products above that I feel will supply a healthy diet.
Final Word
I sincerely hope that this article has given you some information in deciding which type of dog food would be advantageous to your pet. Best dog for 2019? To answer this question, there are a number of factors including the eight that were mentioned above, that should be considered.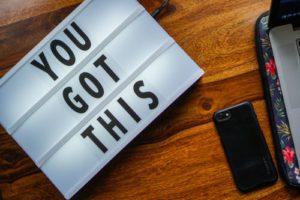 The best dog food for 2019 is the one that provides your four-legged companion the best nutritional value possible. What is best for one pet may not be for the next. With 2019 coming to a close in a few months, I think it will be safe to assume that there will be a number of products introduced in 2020 that will claim to be the best as well.
Only you and perhaps your vet can only make a choice that fits the need of your pet. Don't be swayed by fancy advertising ads, fancy packaging, or high priced products that claim to be the best. Take the time to read all labels, do some research, and consult your vet. By doing so, you will fine the best dog food for 2019.
Thank you taking the time to stop by and read this article. Like you, I love my pets and want them all to live a long, healthy and happy life. I have made it my mission to ensure this and to hopefully help dog owners all over the world to accomplish this as well. 
The products you see listed above are ones that I feel confident in recommending. These are products that I have thoroughly researched and truly believe that they would provide value to your pet. Are they best dog food for 2019? This is truly a matter of opinion, and one that you will need to decide for yourself.
Disclaimer
For those unfamiliar with dog food grain-free recipes, there has and is a controversy taking place as I write this article. The FDA has made public that it has launched an investigation between a possible connection between the grain-free diet and heart disease within dogs. For further information, the American Kennel Club has provided further details. Click here.
Disclaimer
The purpose of this site and articles are intended to provide a source of entertainment and information. As a dog owner and dog lover myself, I enjoy researching dog food products on the market to provide you with helpful insights. I am not a veterinarian nor an animal nutritionist, just a dog owner who wants to provide a healthy lifestyle to their pet. I use my research to express an opinion which may or may not be one you agree with.
eathealthydoggy.com assumes no responsibility or liability for the use or misuse of what's written on this site. You should always consult with a veterinarian if you should have questions regarding your dog's diet or overall health.