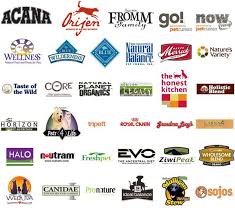 Which Decision Will You Make?  …  Choose Wisely!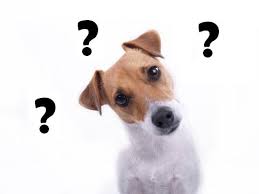 When I made the decision to change the dog food being fed to my pet, finding a new one became more difficult than I imagined. I knew I wanted to find a natural, wholesome and healthier food for my dog, so I started my research with this is mind. With hundreds of all natural dog food brands out there,  selecting the best one for me and my pet was not an easy one.
Many brands of dog food will be advertised as 'all natural' when, in fact, is just not the case. I am not suggesting that companies directly involved in the dog food industry are intentionally misleading you, I am merely stating that the term 'natural' is up for interpretation. All natural dog food brands will have information and or labels that specifically list all ingredients contained within the product. You, as the owner of your pet, must determine which brand you deem natural and healthy.
What You Should Know Regarding Dog Food Labels
How much attention do you actually give to the labels contained on the packaging of dog food? I know I didn't years ago and through some unpleasant experiences with my pets, I decided that this would be something that needed to be done much more closely. Here is a list of some of the items that I pay close attention pertaining to labels:
The #1 ingredient must be a wholesome, healthy meat ( Chicken, fish, turkey, beef, etc. )
Product should contain a mixture of healthy fruits and vegetables
Product should be free of artificial flavoring and coloring
Ratio of protein, fat, fiber and moisture are present ( Guaranteed Analysis )
Product contains an adequate nutritional value
Feeding guidelines
These are just some of the minimum requirements I look for when reading the dog label. If you are interested in finding additional information regarding pet food labels, petmd.com is a great source. Some of the ingredients contained within a product actually have little meaning to me, but taking away from what I mentioned above will go a long way in finding a diet that is healthy and nutritional for your pet. I have included a video below that may be helpful:
Important Factors To Consider Before Purchasing
There are still other factors that need to be considered when choosing the right food for your dog. No one knows your pet better than you do, so determining which product to purchase should be focused on your own pets needs. I always advise pet owners to begin a conversation with their vet to provide and receive some feedback before a purchase. In general, here are some things to consider:
Your pet's life cycle – ( Pup to Senior ) Nutritional needs are different at various life stages
Health Issues – Food allergies, diabetes, hip/joint concerns
Specific breed of your dog ( Many natural brands are now formulated to meet nutritional needs of specific breeds )
Choosing between dry and canned food
Which Brands Would I Recommend?
Look, there are hundreds if not thousands of dog food brands on the market today, so deciding and choosing which one best fits the needs of your pooch, is a difficult task. Below I have listed a few brands that I feel comfortable in recommending based on their popularity and customer reviews. Let's take a look at these now:
When you buy something from this website, I may receive an affiliate commission from Chewy.com. These are my opinions and are not representative of the companies that create these products. My reviews are based on my own personal experiences and research. I never recommend poor quality products or create false reviews in order to receive a commission. My intention is to provide you with information so you can make decisions to which products may best suit your needs.
Blue Buffalo Wilderness High Protein Grain-Free, Natural Adult Dry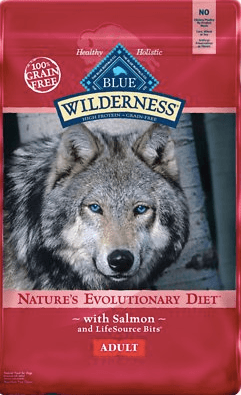 This high protein dry dog food consists of deboned salmon as the first ingredient which provides a healthy source of protein. This formula contains 'LifeSource Bits' which is a special blend of antioxidants, minerals and vitamins to provide support to your dog's immune system. A grain-free formula, consisting of carbohydrates and calories providing a source of much needed energy. Free from any soy, wheat, corn or artificial flavoring or preservatives.
Click HERE For Further Details On This Product
2. Taste Of The Wild High Prairie Grain-Free Dry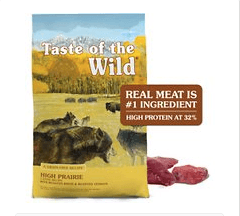 The first three ingredients include buffalo, lamb meal and chicken meal which also provides a healthy source of protein. Added vitamins and antioxidants provided by real fruits and vegetables make this recipe a natural choice for many pet owners. Omega 3 and Omega 6 fatty acids are included to help support a healthy skin and coat. Made in the USA by a family owned company.
Click HERE For Further Details On This Product
3. Hill's Science Diet Savory Stew With Chicken & Vegetables Adult Dry Wet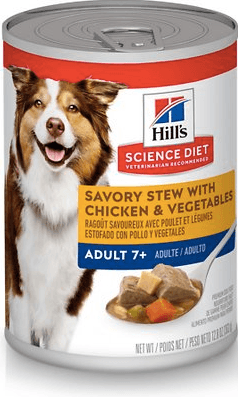 This canned recipe is a healthy choice for dog owners who prefer the 'wet' form of food. A balanced form of nutrition, this specific recipe consists of real chicken, brown rice and a combination of vegetables. Gentle fibers helps with an easy digestion, with the lean protein assisting in the lean muscle and a healthy weight.
Click HERE for further details on this product
In Conclusion … All Natural Dog Food Brands
Also know that the laws governing the manufacturing of pet food is far less stringent than that of the food we eat as humans. There are guidelines put in place in regards to pet food, but just be careful in assuming this means that it must be natural and nutritional. Be diligent, carefully examine all labels and use the resources mentioned above and you should be on your way in finding a healthy, natural recipe that will be quite beneficial to your canine.
Disclaimer
For those unfamiliar with dog food grain-free recipes, there has and is a controversy taking place as I write this article. The FDA has made public that it has launched an investigation between a possible connection between the grain-free diet and heart disease within dogs. For further information, the American Kennel Club has provided further details. Click here.
Disclaimer
The purpose of this site and articles are intended to provide a source of entertainment and information. As a dog owner and dog lover myself, I enjoy researching dog food products on the market to provide you with helpful insights. I am not a veterinarian nor an animal nutritionist, just a dog owner who wants to provide a healthy lifestyle to their pet. I use my research to express an opinion which may or may not be one you agree with.
eathealthydoggy.com assumes no responsibility or liability for the use or misuse of what's written on this site. You should always consult with a veterinarian if you should have questions regarding your dog's diet or overall health.